Siesta Heron 1 / Antigua | Siesta Key Vacation Rental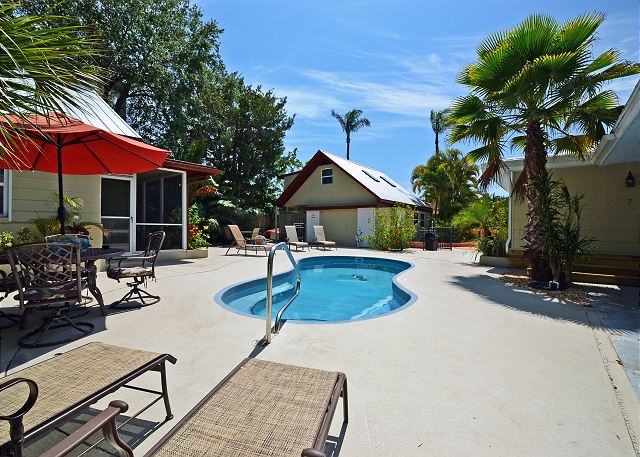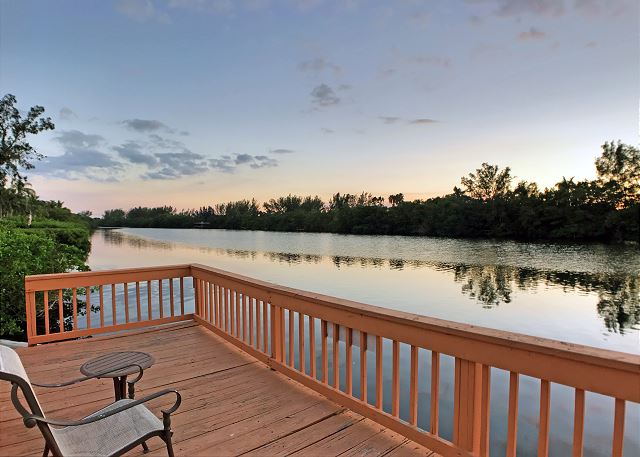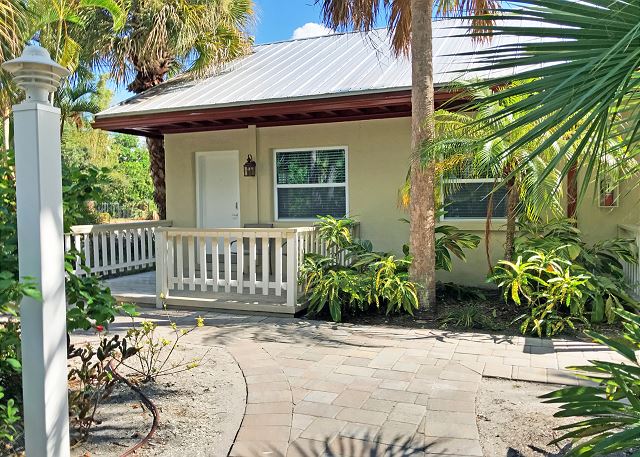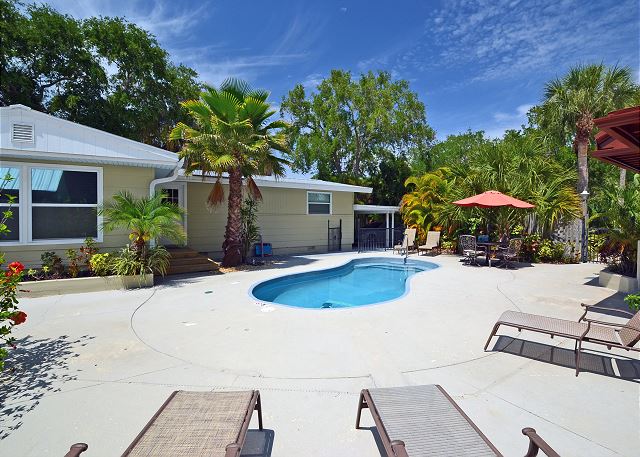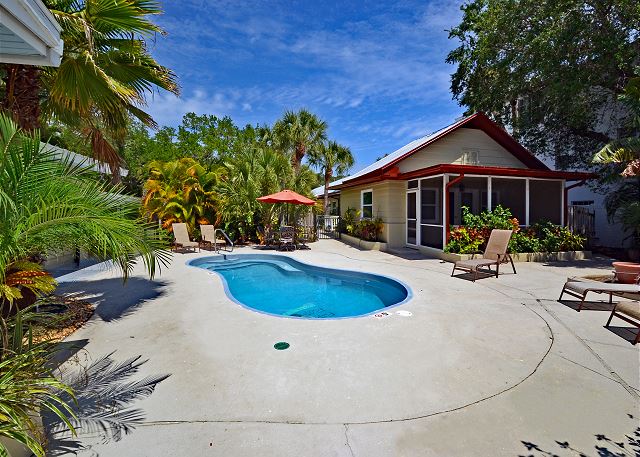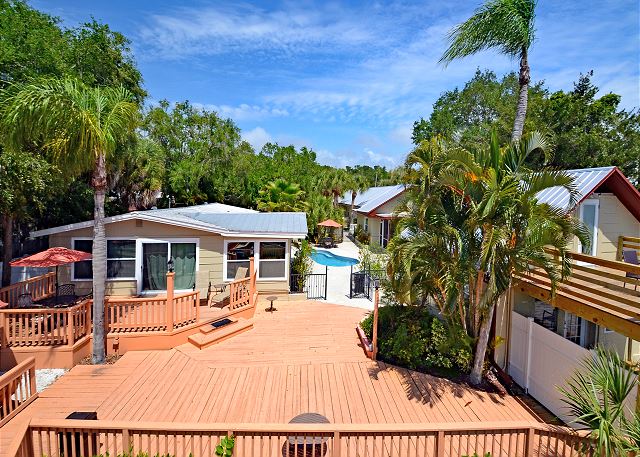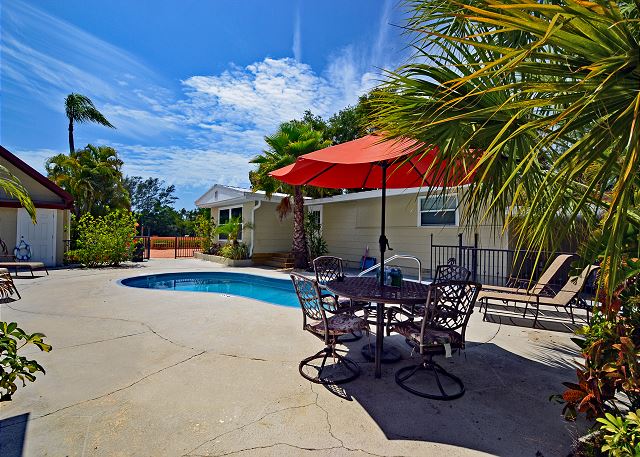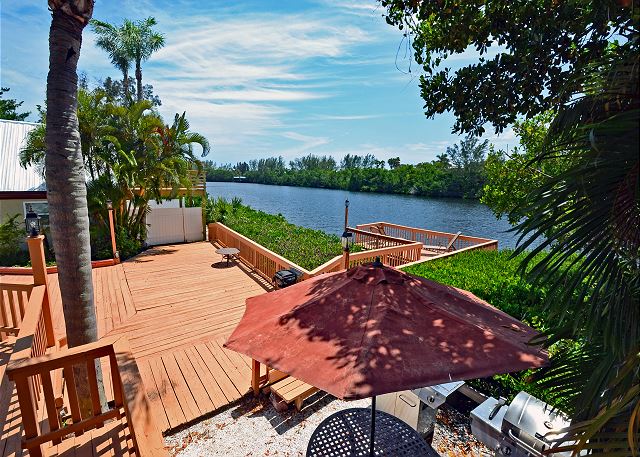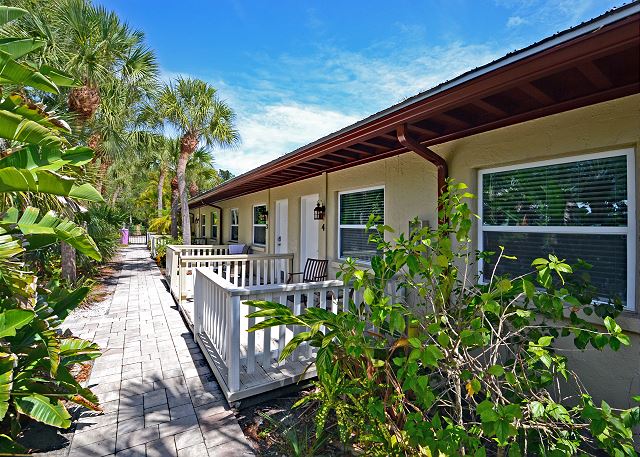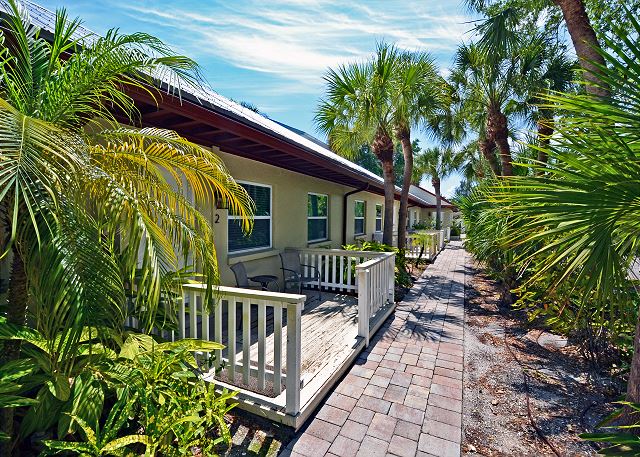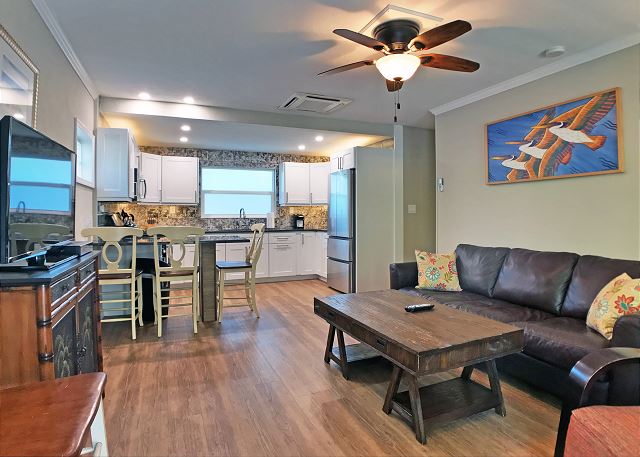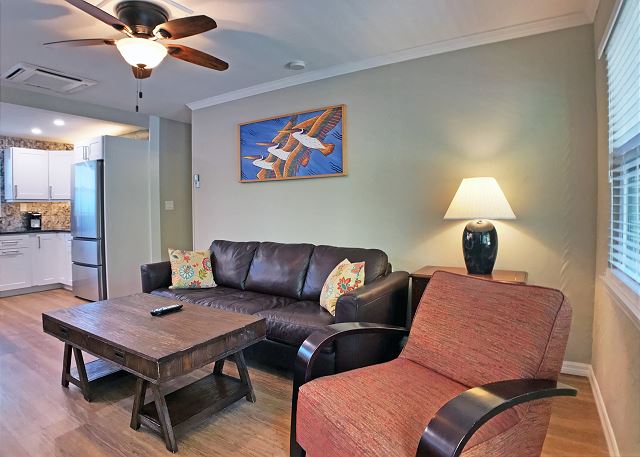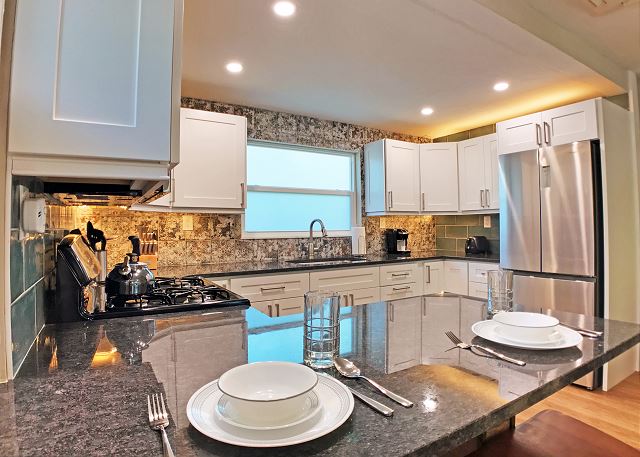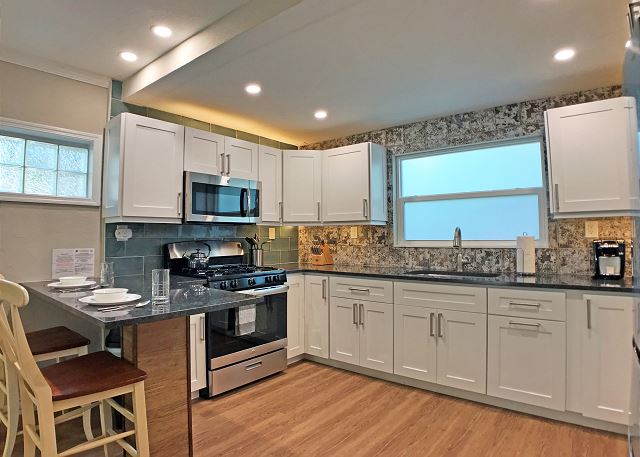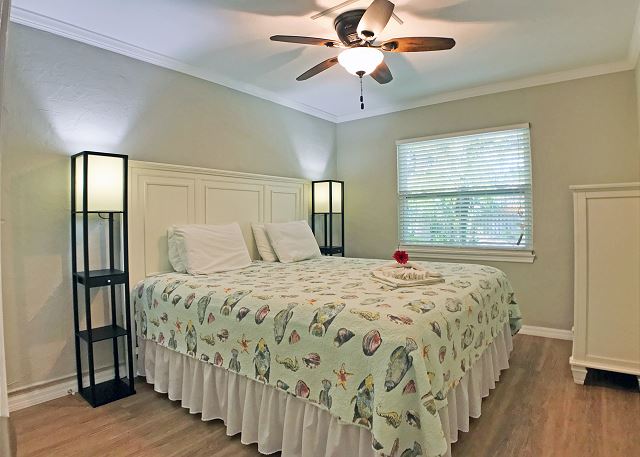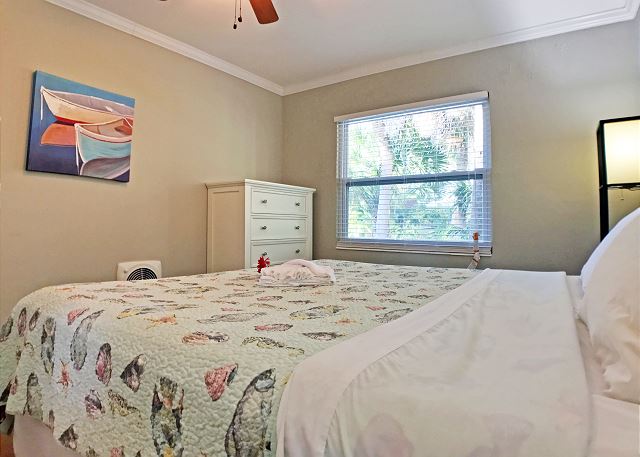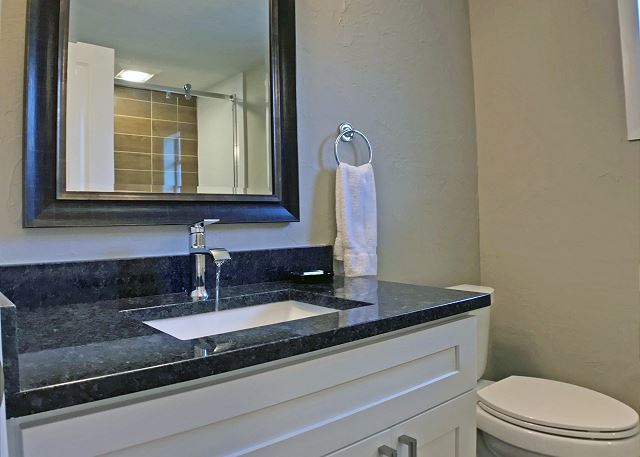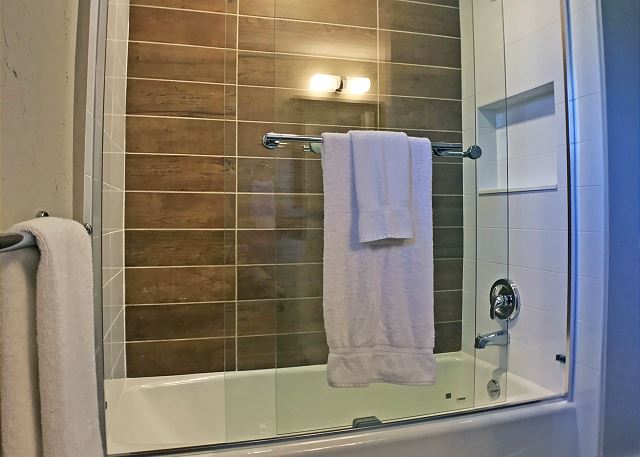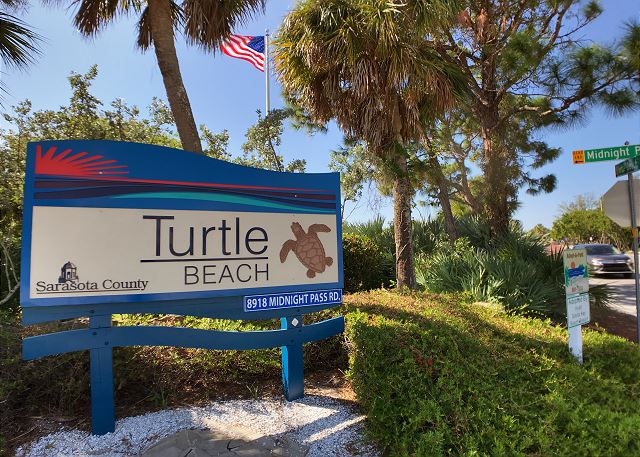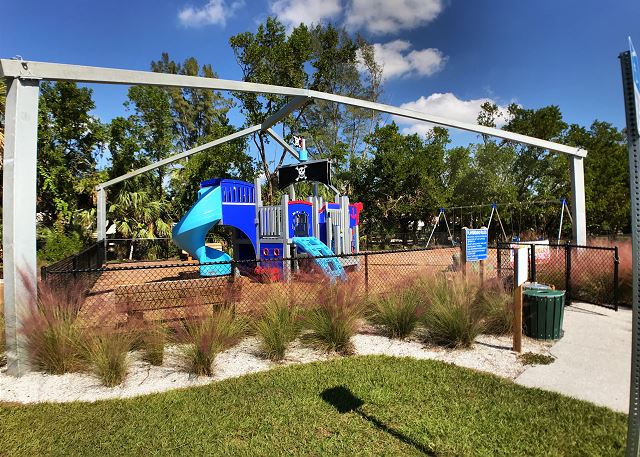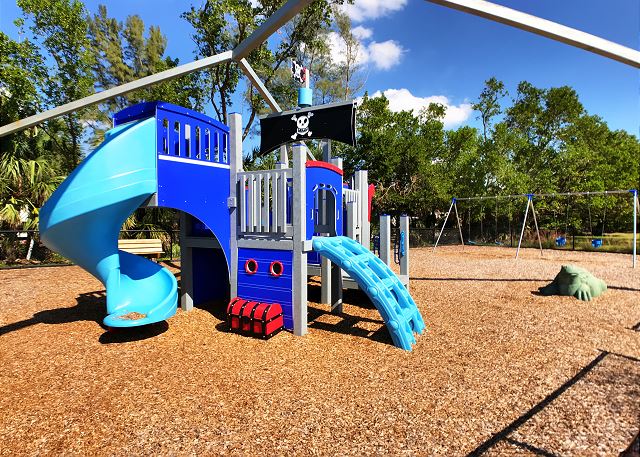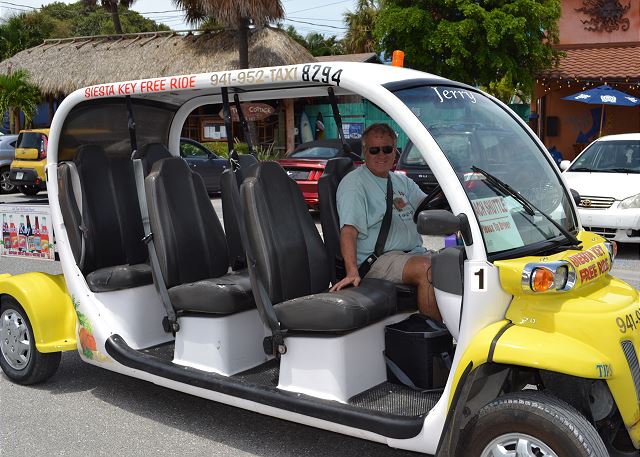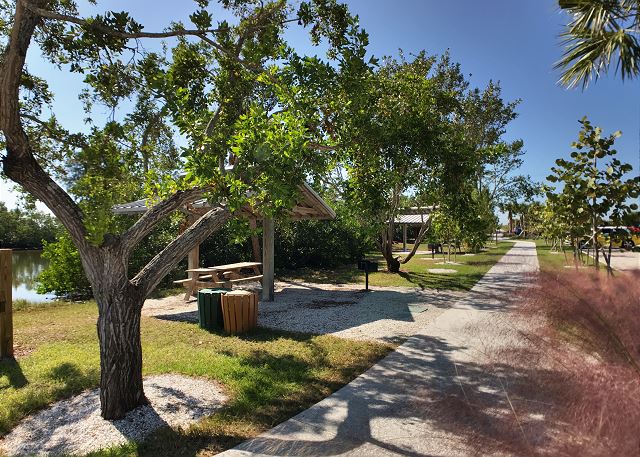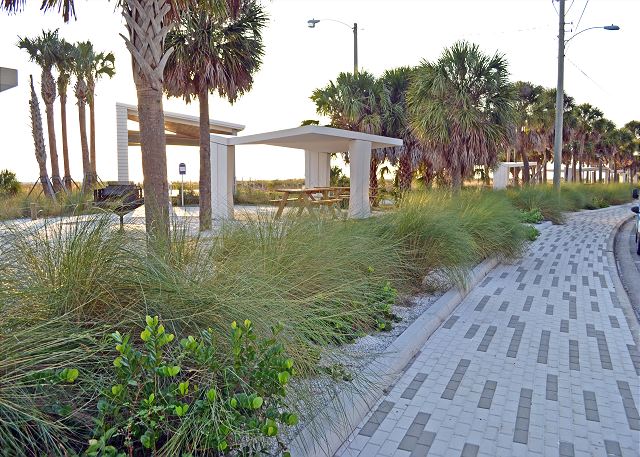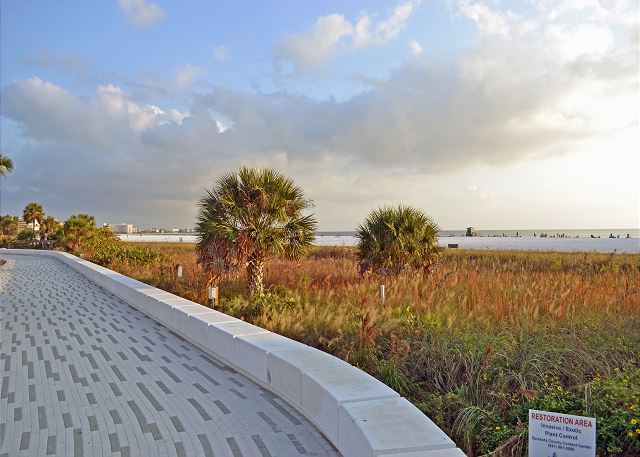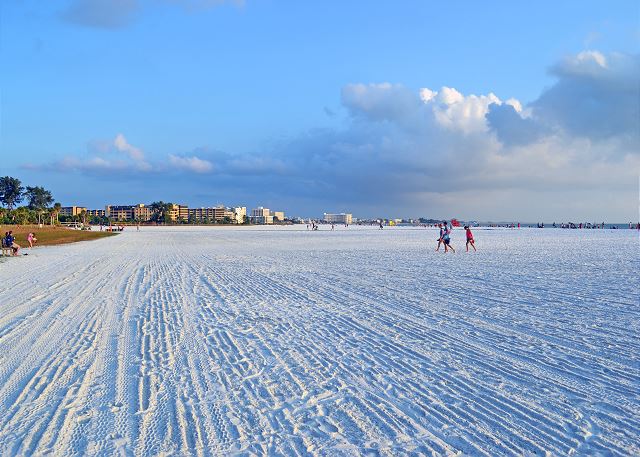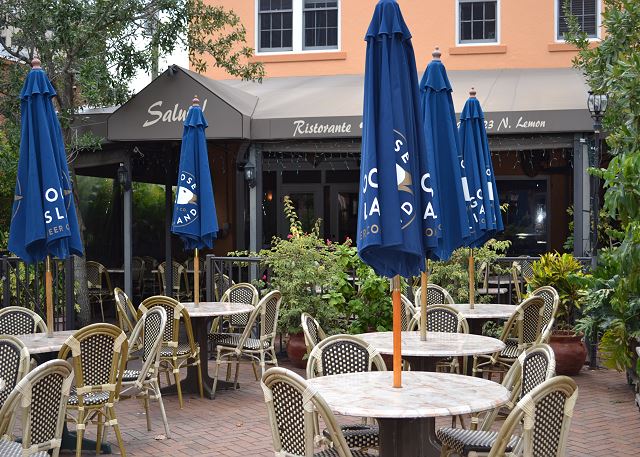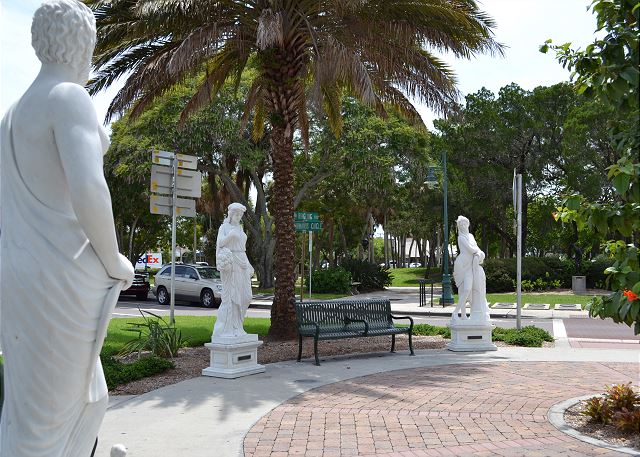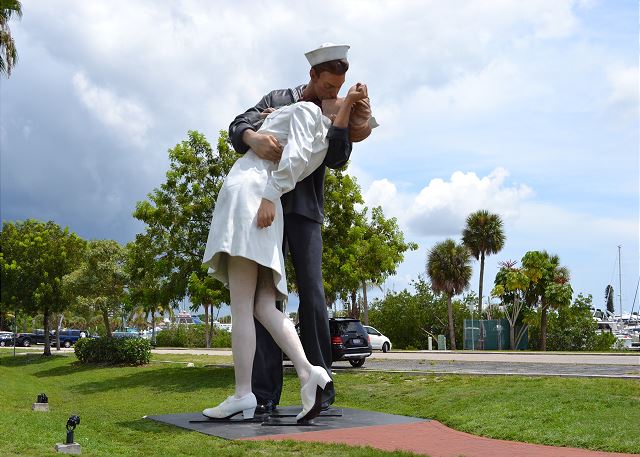 This is a one bedroom one bathroom unit furnished with king-size bed in the private bedroom and queen-size sleeper sofa in the living room accommodating up to four persons. The living room is furnished with a 40" flatscreen TV with HD programing. The kitchen is equipped with 4-burner gas range, refrigerator, and microwave among other small kitchen appliances. just outside your unit there is a small deck furnished with two chairs to sit out and possibly enjoy a coffee on a cool morning before hitting the beaches.

The complex offers a swimming pool great for cooling off in the heat of the summer but also heated during the winter months for year round enjoyment. There are several grills in the grilling area of the property just off of the bank of Herron Lagoon. Plenty of lounge chairs and seating around the pool and large deck area for sun bathing lakeside.

The property is located just under 10 minutes from the following. Under 1 mile to the nearest beach which is Turtle Beach, 1.5 miles to the nearest restaurants and shops, 3 miles to Siesta Key's main public beach, and 4 miles to Siesta Key Village. The island offers many options of free ride services (tips only) to take you around the island.

Just over the bridge back onto the mainland you will find a myriad of additional restaurant, shopping, and entertainment options.
| | Nightly | Weekly | Monthly |
| --- | --- | --- | --- |
| August 04 - December 21, 2018 | $99 | $693 | $2,970 |
| December 22 - January 04, 2019 | - | $1,000 | - |
| January 05 - January 31, 2019 | $99 | $693 | - |
| February 01 - April 19, 2019 | - | $1,253 | - |
| April 20 - May 31, 2019 | $99 | $693 | $2,970 |
| June 01 - August 09, 2019 | $119 | $833 | $3,570 |
| August 10 - December 20, 2019 | $99 | $693 | $2,970 |
Air Conditioning

Communal Pool

Community Laundry Facility

Hair Dryer

Internet

Iron & Board

non smoking only

Parking

pets not allowed

scuba diving or snorkeling

Television

tennis
Thank you for entering your review. The review will become available to the system shortly.
September 2018 Stay
Rating:
Review Date: 10/02/2018
We stayed at the Siesta Heron/Antigua. Wow! What an awesome experience! The amenities were amazing- early morning bike rides, the beach is right up the road and beautiful sunsets on the deck at night. We will definitely be back! Thank you for such a great experience!
Thank you for choosing Siesta Heron as your accommodations on Siesta Key. We are happy to hear you enjoyed your stay with us this past September.
July 2018 Stay
Rating:
Review Date: 08/13/2018
The condo was great! Very secluded, the pool and other amenities were awesome! I would say the only thing is by the pool and guest laundry there is no lights so if you have to do laundry and it gets dark.. it's a little scary movieish.. but other than that everything was great!
Thank you for choosing to stay at Siesta Heron on Siesta Key. We are glad to hear you enjoyed your stay and look forward to accommodating you again on your future visit.
Siesta Heron
Rating:
Review Date: 07/19/2018
Started off stressful as I was not given the name of the property or the code to get into my unit. Property does not have name, only address to identify.
Property was very nice, clean, convenient, would stay again.
Manager Response: 08/07/2018
Response from Rent Siesta Key
Thank you for staying with us Sherri! For future visits, please be sure to download the guest management app prior to your trip, where you will receive check-in instructions including the home's name and address, door codes, wifi password and other information about the home. We hope to see you again soon!
July 2018 Stay
Rating:
Review Date: 07/16/2018
This was the perfect place to stay! Very private, Great location, so convenient! So clean and had everything we needed. The pool was great, the bay in the back with the deck was awesome we went canoeing with the canoes they provided. The laundry room that included bikes we could ride was awesome. It was everything that we expected plus more! HIGHLY RECOMMEND
Thank you for choosing to stay at Siesta Heron Suites & Villas. We hare glad to hear you enjoyed your stay.
Vacay in Siesta Keys
Rating:
Review Date: 06/25/2018
We were extremely happy with the cottage, amenities, location, everything....except the deck area was under construction and that brought out opinion of the property was down. We only saw workers 1 day of the 6 days we stayed there. I have to say that the deck was a big part of why I picked this property for our vacation. Very disappointed and was really hoping that it would be fixed so we could utilize it at least one time before we had to leave. Shouldn't advertise something that isn't usable. Not good business!
Manager Response: 07/03/2018
Response from Rent Siesta Key
Thank you for staying with us Kathryn! We are sorry for the inconvenience of the deck construction, as a problem was discovered with the deck which required immediate repair, and we needed to close the area off while the problem was being estimated for repair to protect guests (particularly children) from potential injury. The next time you visit, this deck will be mightily improved, in addition to the new free laundry room being installed, and there being new bikes for community use at no additional charge. Plus, the kayaks, canoes and paddle boards already on site! Please come back to see all of the improvements soon!
Good Stay
Rating:
Review Date: 02/12/2018
Great location, close to Turtle and Crescent Beaches, the property backed up to a waterway and our impression was that the use of kayaks, life jackets, and paddles was offered. It wasn't stated but they were stored right by the water, next to the swimming pool. Unfortunately the weather was quite cool while we were renting so we did not try to use them. Siesta Heron 1/Antigua was a nice 1 bedroom unit. It had been recently remodeled inside and was very well decorated. As stated above it was quite cool and there is no heater in the unit but the oven was available to be able to warm it up. Be sure to read your rental agreement so you will know to bring: toilet paper, paper towels, Kleenex, trash bags, dish soap, and any toiletries needed in the bathroom. I would rent from Rent Siesta Key again.
Manager Response: 02/12/2018
Response from Rent Siesta Key
Thank you for staying. We did have a record cold week however a heater could have been requested as we do have them at the property but put away in storage.
Siesta Key get away
Rating:
Review Date: 02/10/2018
Enjoyable for the most part. Being host our selves they could do better suppling a teaspoon of Dawn and a small roll of TP, a broken broom for a week stay. They did fix the light in grill area. Other mantaince painting half done and lights out or broken fixture outside. No contact with host other than via internet prior to arrival.
Excellent place to stay for a relaxing vacation!
Rating:
Review Date: 11/25/2017
This was the second time that we have stayed at Flip Flop Cottages. We thoroughly enjoy the Heron Lagoon for kayaking in the mornings. The units themselves have just had many upgrades completed including fully remodeled kitchens. We definitely plan to stay again. Thanks again for another great vacation!
" Everything you could wish for " !
Rating:
Review Date: 08/30/2017
This was our second time to stay at Siesta Heron (formerly Flip Flop Cottages ). It's like having your own ----Little Beach Cottage ! This location is very convenient , and the cottage is well-kept.
Flip Flop Cottoges has become my second home!!!
Rating:
Review Date: 08/09/2017
This was my second family vacation to Flip Flop Cottages and I'm already planning our summer of 2018 family vacation at Flip Flop Cottages again for it has become our new family vacation ritual for many years to come!!! My kids really enjoyed the canoes and kayaks so much that they where gone for 3 to 4 hours at a time having the time of their lives and they can't wait to go back next year... It has been our best vacation ever and we are looking forward to next summer and do it all over again...
Your request has been sent. We look forward to meeting all your vacation needs!