One Ocean - B | Siesta Key Vacation Rental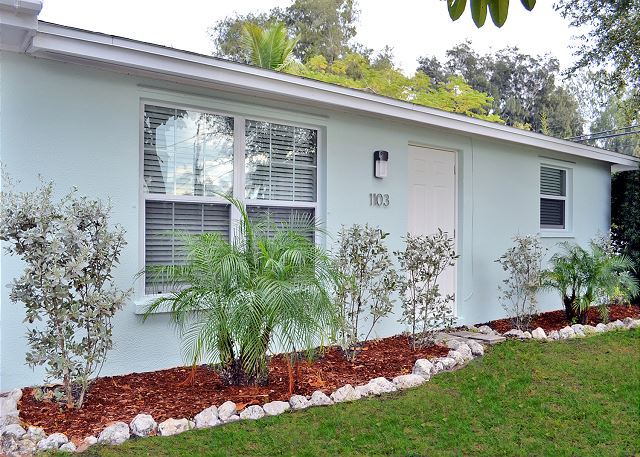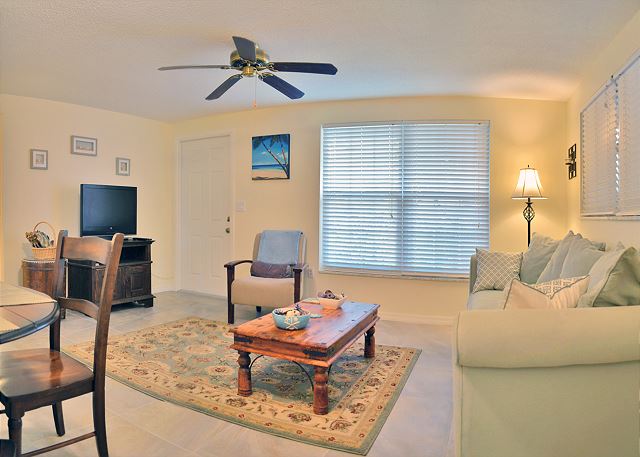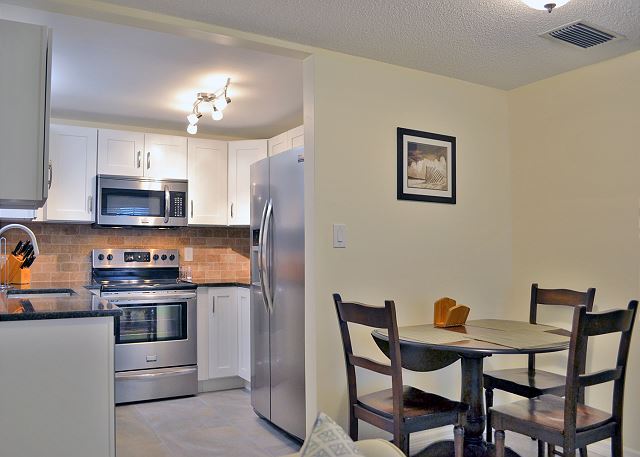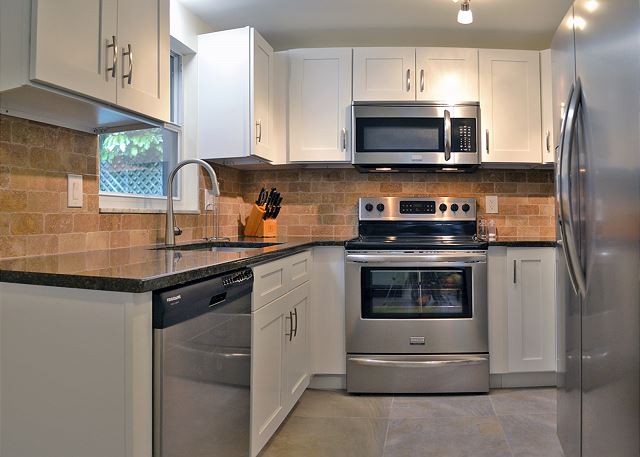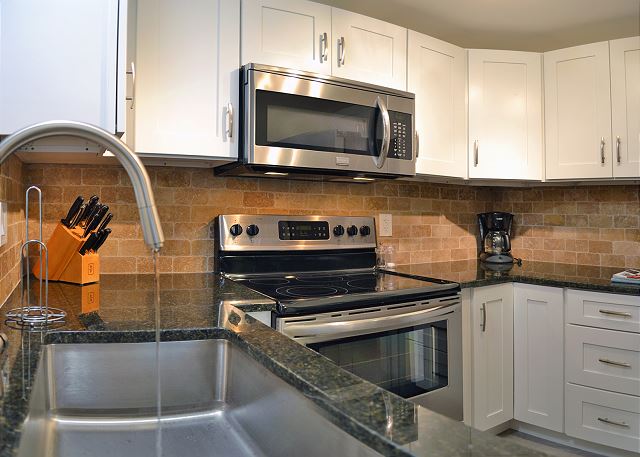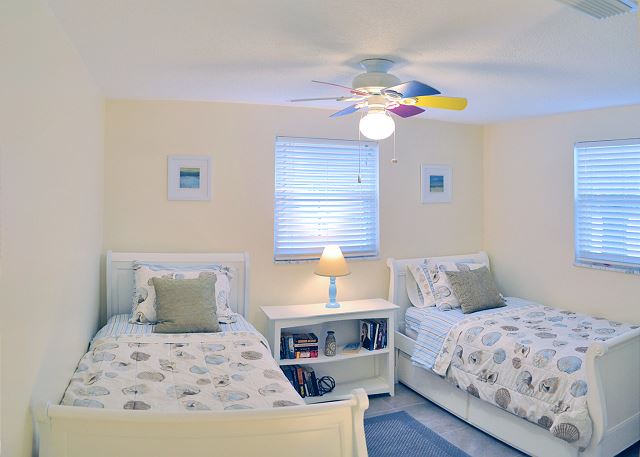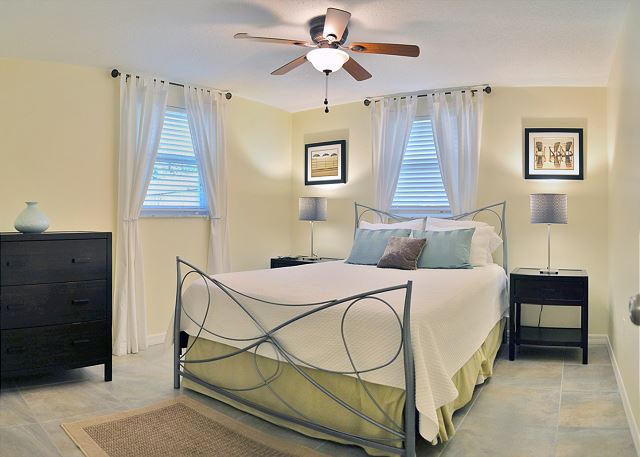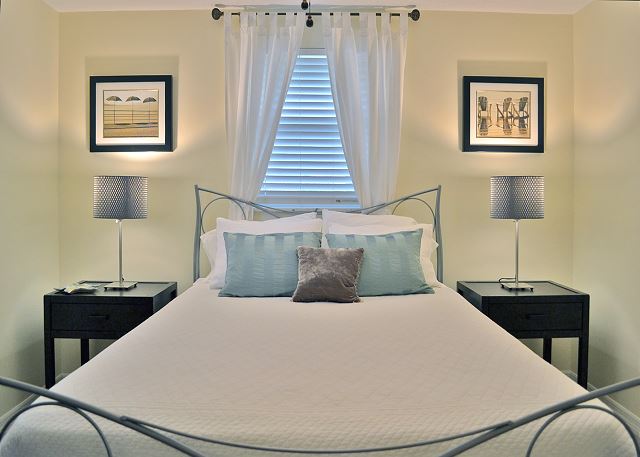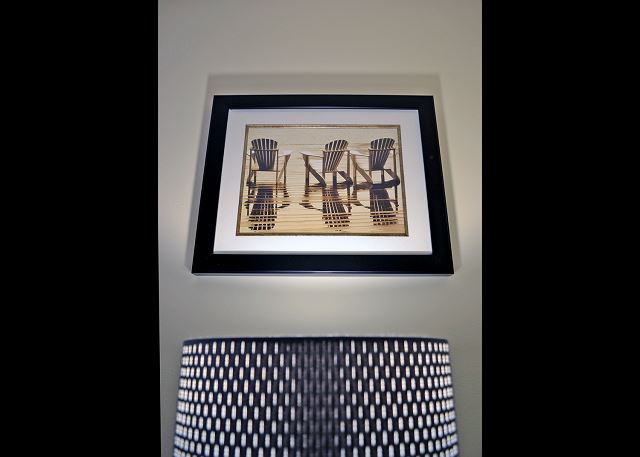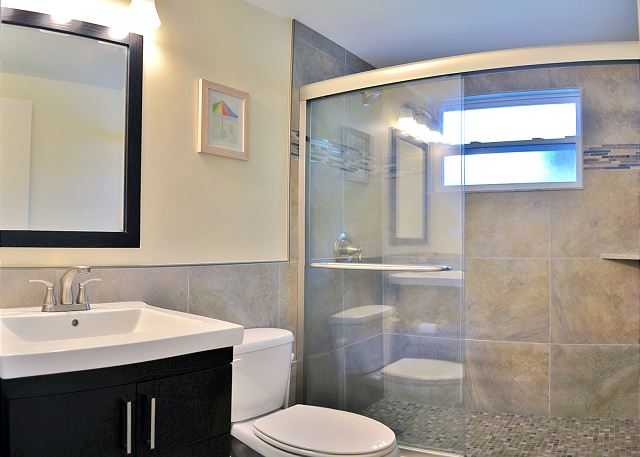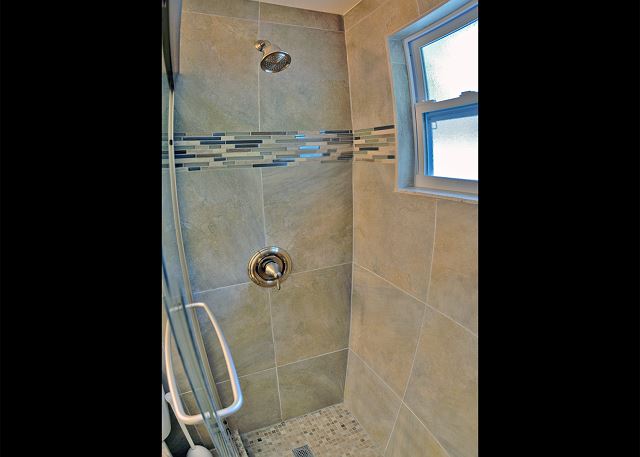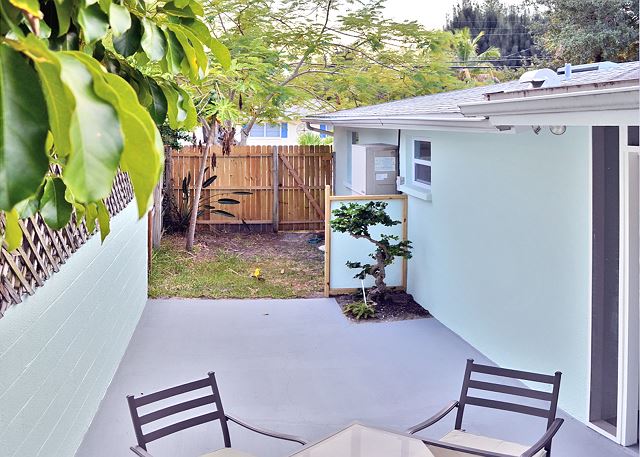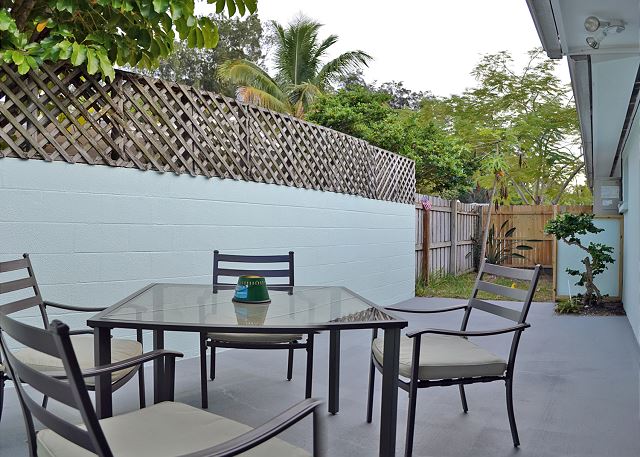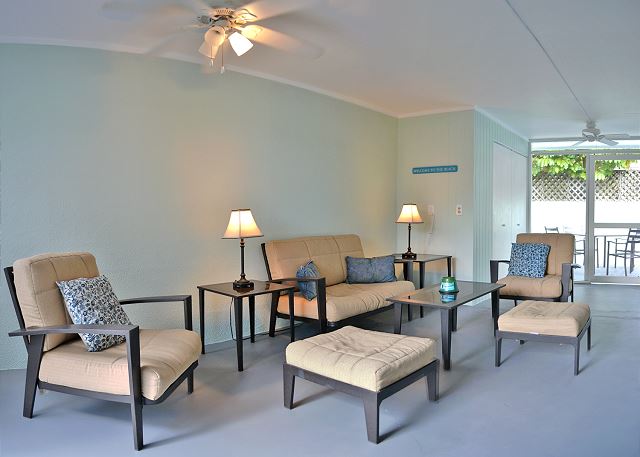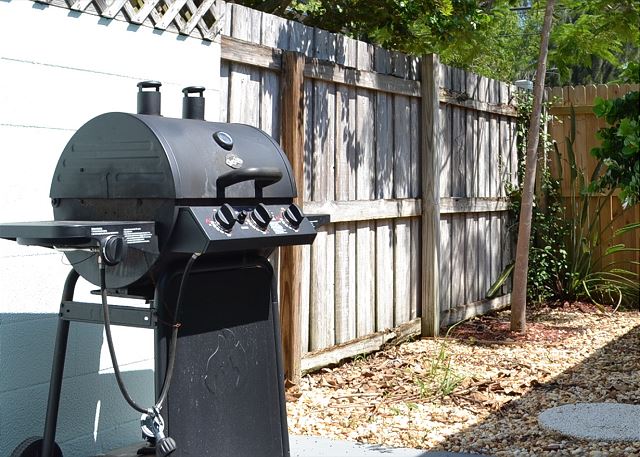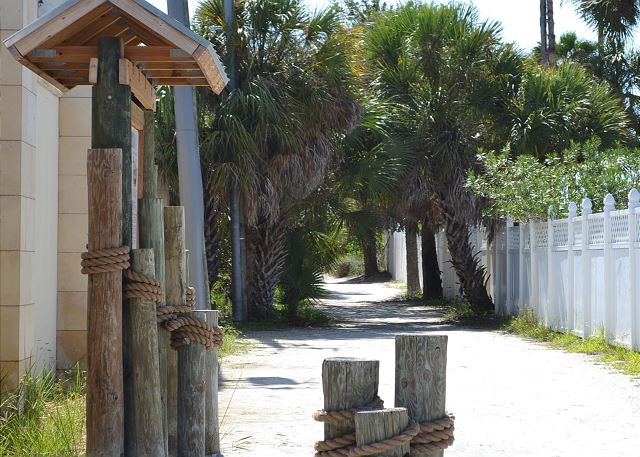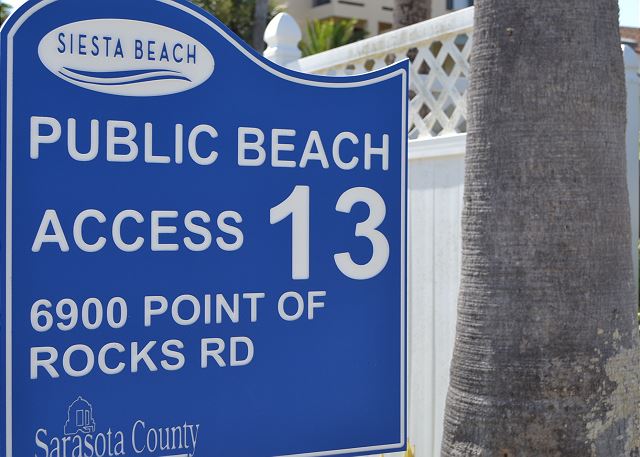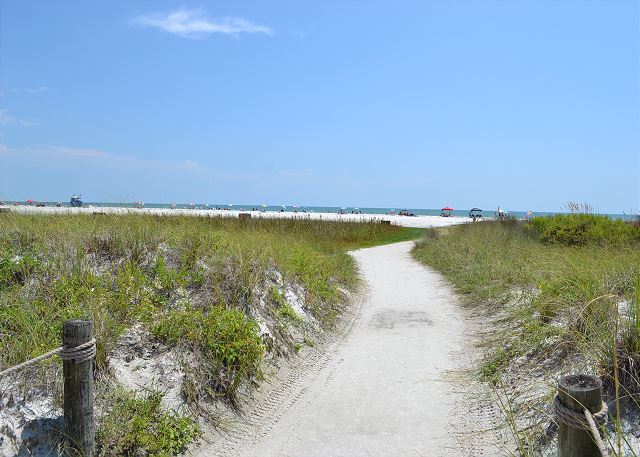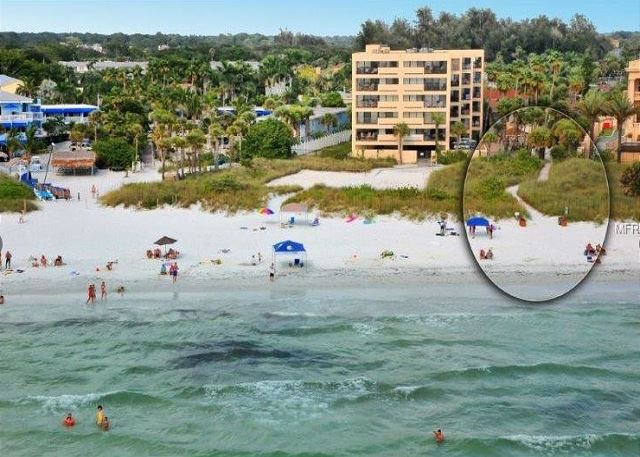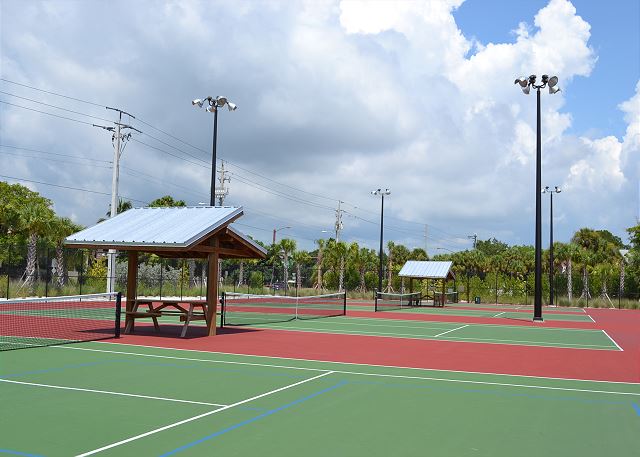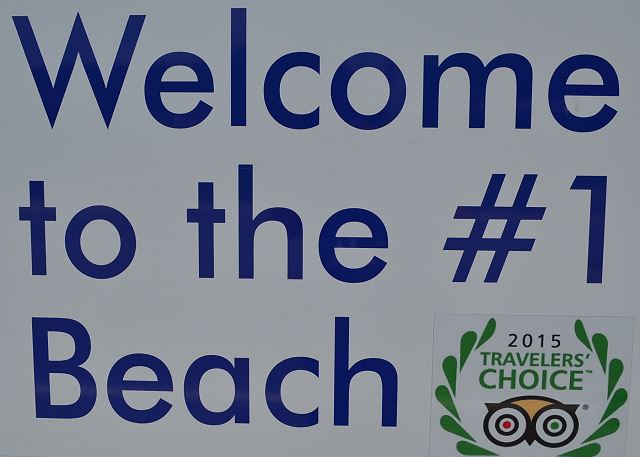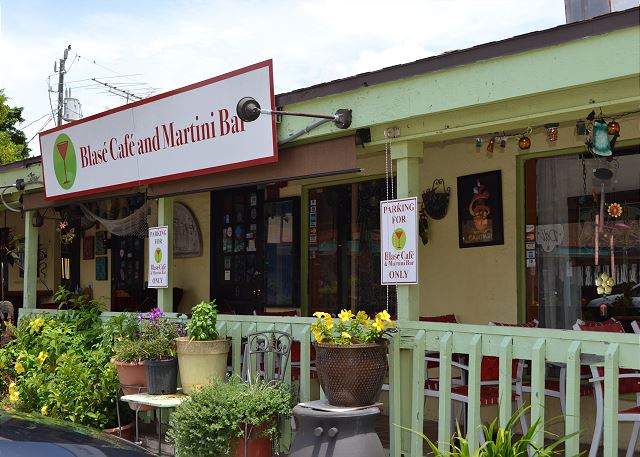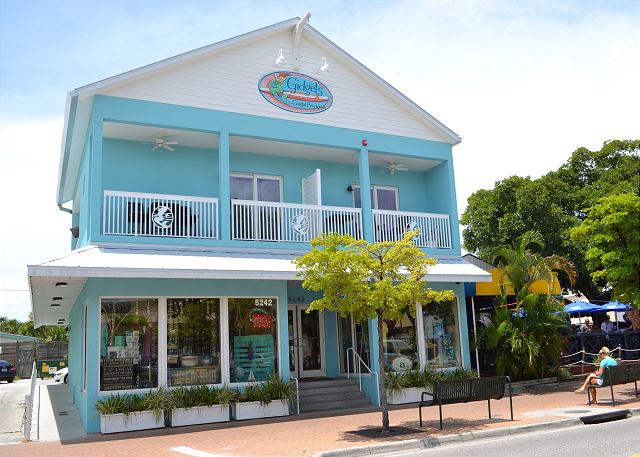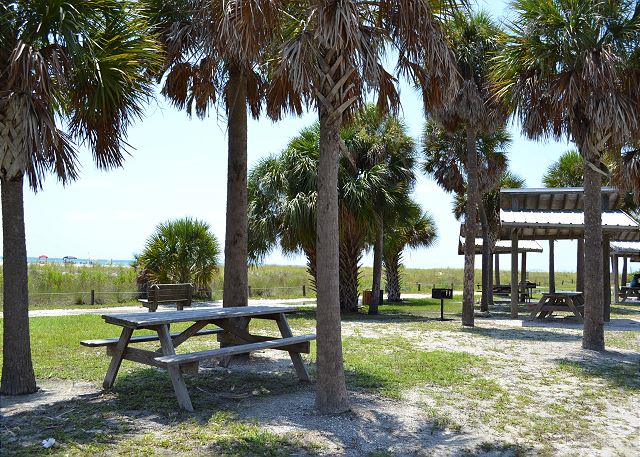 Enjoy this 2 bedroom 1 bath property located just 1 block from the beach. This unit offers an adequate kitchen with stainless steel appliances and ample living space for 4. The master bedroom is furnished with a queen-size bed and guest bedroom is furnished with two twin-size beds. The unit is equipped with a flat screen TV in the living room and wifi is available throughout the property. This property is also within a short walk or bike ride to restaurants and shops located by the Stickney Point Bridge.

MINIMUM STAY REQUIREMENTS: 1 week minimum reservation required Saturday to Saturday during peak and summer seasons. 5 night minimum may be accepted a maximum of 30-days in advance.
| | Nightly | Weekly | Monthly |
| --- | --- | --- | --- |
| April 15 - May 31, 2017 | $109 | $700 | - |
| June 01 - August 11, 2017 | $129 | $899 | - |
| August 12 - December 22, 2017 | $100 | $700 | - |
| December 23 - January 05, 2018 | - | $1,500 | - |
| January 06 - January 31, 2018 | - | $1,000 | - |
| February 01 - April 20, 2018 | - | $1,500 | $6,187 |
| April 21 - May 31, 2018 | $109 | $700 | $2,400 |
Minimum Age Limit for Renters

Wireless High Speed Internet
Thank you for entering your review. The review will become available to the system shortly.
Convenient Siesta Key Location
Rating:
Review Date: 03/06/2017
The rental conditions were very nice. All well updated. All appliances in great condition. For a four person rental there was a serious lack of glassware, wine glasses in particular, and dishes.
Once the large condos across the street are done, the area will be back to its quiet appeal.
Manager Response: 05/16/2017
Response from Rent Siesta Key
Thank you for staying. The property is furnished to accommodate 4 to 6 persons maximum.
Excellent accomodations
Rating:
Review Date: 11/03/2016
We had a wonderful time. The property was in exceptional condition and aside from the fact that we needed another mirror (4 women, 1 mirror) we were very happy
Manager Response: 05/16/2017
Response from Rent Siesta Key
Thanks for staying and the great review. Unit A which is identical is mirrors galore.
Comfortable and close to the beach
Rating:
Review Date: 08/07/2016
Plenty of room for our family of four. With two young children we had enough room to play and move around. Great outdoor space also.

Beaches and restaurants close by made all the difference.

My only complaint would be the lack of 'consumables'. Buying dish soap and garbage bags and etc was a bit of an inconviebce but not a big deal.

Other than that, we would absolutely stay again.
Manager Response: 08/08/2016
Response from Rent Siesta Key
Thank you for your stay at One Ocean - B. This 2 bedroom 1 bath unit located minutes from town and most importantly the BEACH is perfect for those guests who want to take full advantage of the beautiful Florida weather. All our guests receive information regarding what is included in all our rentals prior to booking as well as 6 weeks prior to arrival. As stated in our lease agreement 'Landlord shall provide towels, linens, cups, knives, forks, spoons, dishes and other items as common use. Toilet paper, soap, dish detergent, laundry soap, shampoos, and other consumables are to be purchased by the Tenant. No reimbursement will be made for unused consumables left at the premises. If consumables exist at the premises when the Tenant arrives the Tenant is free to use them.' This is provided to the guest before they make the reservation so they are fully aware of what their responsibility is. This same information is reiterated in the check-in information which is sent out 6 weeks prior to arrival date so the guests can make an necessary purchases for items they deem necessary during their stay.
Wonderful time
Rating:
Review Date: 05/22/2016
We were very satisfied with the Renta. We would like to come back.We only would recommend that the owner would have a vaccum cleaner and more Cleaning stuff. After you stay a longer time it feels more comfortable.
As you have to clean by yourself.A bbq place with chacol would be better too.
But we were very satisfied with everything.Very Happy.WE come back
Manager Response: 05/23/2016
Response from Rent Siesta Key
Thank you for your stay at our One Ocean - B property. As stated in our rental agreement we do not provide any consumable items i.e. cleaning supplies. A vacuum is not provided at the property as there is no carpet and it is not the best way to pick up the fine Siesta Key sand. We have found that a broom is much more efficient for getting the sand up. A broom is provided at the unit. Gas vs. charcoal is a personal preference this unit does provide a gas grill.
Comfortable home
Rating:
Review Date: 04/05/2016
We had a very nice stay at this rental on Siesta Key. The inside had been completely renovated and nicely decorated recently, and it was only a little over a block from the beach. It was a plus to have a washing machine and dryer right there to use whenever we wanted, and liked that it was not in a high rise and we could walk right out the door to our car in the driveway. The only down side was there was construction right across from us and it sometimes made it difficult to get out of the driveway, but the workers were very cooperative and did their best to move out of our way if we had a problem. I imagine they are done with the construction now. All in all we had a nice place and a good location.
Manager Response: 07/15/2016
Response from Rent Siesta Key
A standard block is 600-900 feet long, the unit is 624ft. from beach access.
Nice vacation home
Rating:
Review Date: 03/15/2016
It was very convenient not far to the beach or stores
February visit to Crescent Beach/ Siesta Key
Rating:
Review Date: 03/14/2016
The location was very close to the beach so we could walk there easily! We could walk to 2 restaurants/bars which was handy. The place was very updated and clean. Could use a few new towels for the linen closet as back up.
Amazing week!!!
Rating:
Review Date: 10/19/2015
Close to the beach. More private section, but close enough driving distance to the Village for good eats and shopping.
It was a good stay
Rating:
Review Date: 09/21/2015
It was nice being just a little walk to the beach. Room was clean and organized, all we had to do was unpack.
Excellent Place for vacations !
Rating:
Review Date: 08/23/2015
Everything was clean, excellent location, I'll recommend for any other travelers. Thank's to the Staff !
Great little condo for our getaway
Rating:
Review Date: 08/09/2015
We loved the condo. Simple, modern, up to date decor and the porch and patio area really were laid out great for my family of 4. A block from the beach access, this place had a great location and the area restaurants and market were close also. We will stay here again!
Great!!
Rating:
Review Date: 08/08/2015
Perfect little get away home. It had everything we needed and then some! There were beach chairs, umbrellas and a cooler in the laundry closet, extra linens, box fans, books and even a pack and play (we didn't need it, but it was there for a family) I would definitely go back next year for vacation.
One Ocean - B
Rating:
Review Date: 07/17/2015
Another great property from rentsiestakey
Rating:
Review Date: 05/15/2015
this is the second rentsiestakey property we stayed at recently. It's newly remodeled and in a great location, a quiet neighborhood a short walk from the public beach access 13. We loved the little fenced backyard in the back with a pation table set and a grill. An enclosed lanai is also great. We would definitely rent again.
Great time away!
Rating:
Review Date: 05/05/2015
Very quiet, private, clean and comfortable.
We would rent from this party again!
Thank you!
great Time
Rating:
Review Date: 04/06/2015
Great Stay
Rating:
Review Date: 03/25/2015
Place was clean, newly remodeled and have everything we needed. Great location, a few minute walk to the beach and access to shopping. Quiet area. Loved the closed in porch and outside patio with BBQ.
Cozy house near beach
Rating:
Review Date: 03/09/2015
Great home close to beach and central part of island. It was very clean and newly renovated. We would have appreciated if the place came with essential supplies like paper towels, toilet paper, bath and dish soap, laundry detergent, etc.
detergent.

Manager Response: 03/10/2015
Response from Rent Siesta Key
Thank you for staying. Consumable items are not provided as per lease agreement in any rental properties.
Two weeks in Siesta Key, with good location and amenities
Rating:
Review Date: 03/05/2015
Siesta Key Jan 2015
Rating:
Review Date: 02/01/2015
Very relaxing stay, what a lovely home. Perfect size for us and the proximity to the beach is perfect. We would stay here again should we make our way back to Siesta Key.
Really nice place
Rating:
Review Date: 01/17/2015
Location was perfect! We loved it!we were a party of three,my two daughters and myself included.Really close to the beach and quiet street.The house is really clean with nice furniture.Everything was perfect.
Maybe because the house was new on the renting market but every basic things was missing and we thought you need to leave at least the basic in a house.Dish-soap,dishwasher is something that every renter would appreciate.Thanks anyway we love your place and would love to come back anytime.
Manager Response: 01/18/2015
Response from Rent Siesta Key
Thank you for staying and glad you enjoyed the property. Not sure what "every basic things" means however the property is fully stocked with everything you could need in the same fashion as all of our other rental units. If everything means consumable items, then no, those would not be provided as per the lease agreement. There is a complimentary welcome basket with starter items provided courtesy of the cleaning crew.
Your request has been sent. We look forward to meeting all your vacation needs!