One Ocean - B | Siesta Key Vacation Rental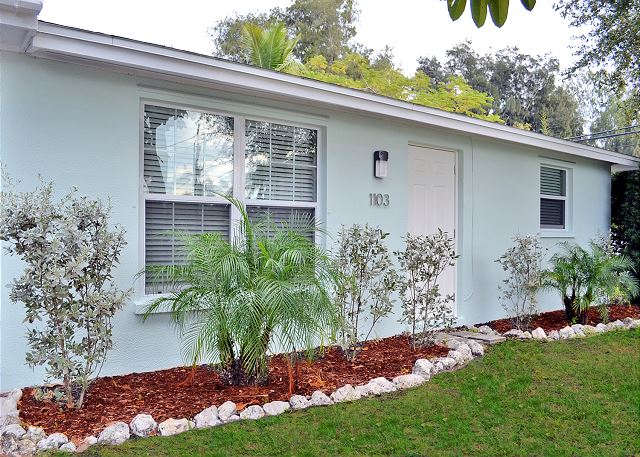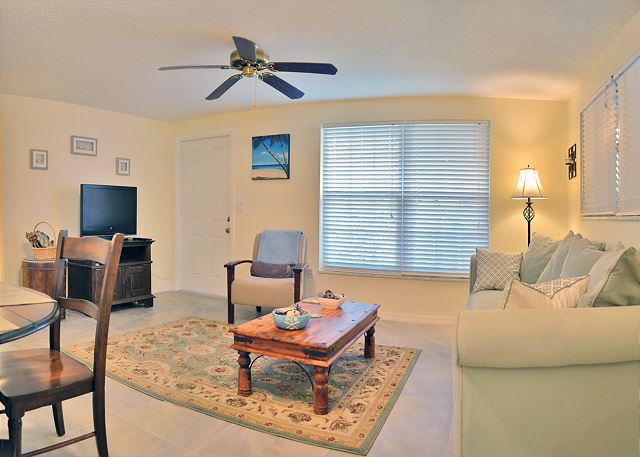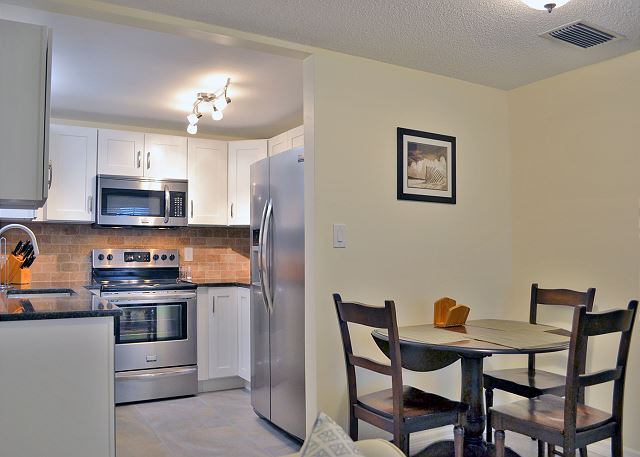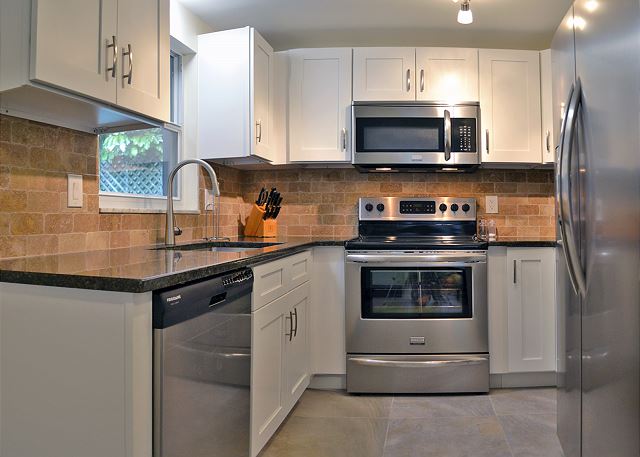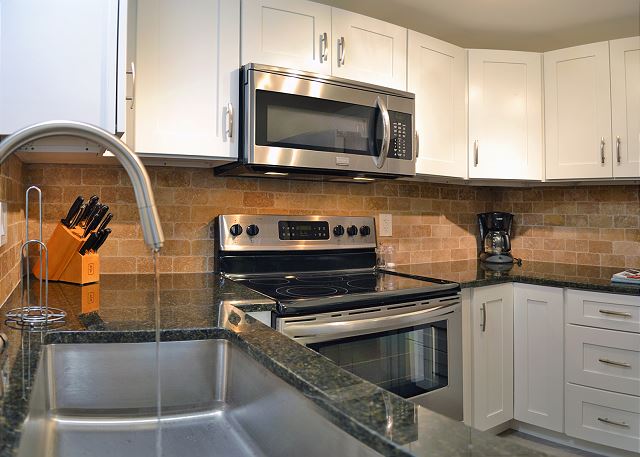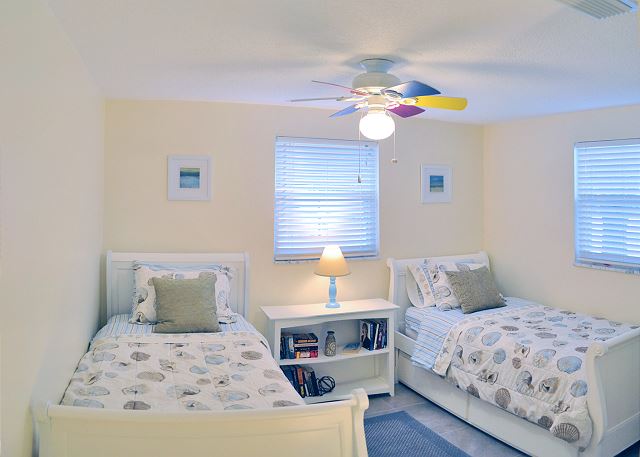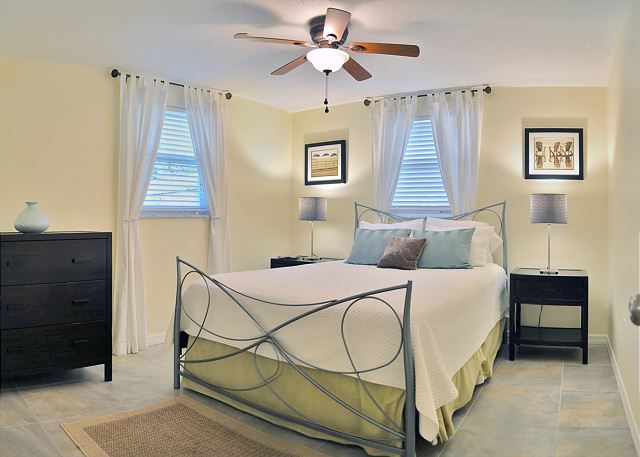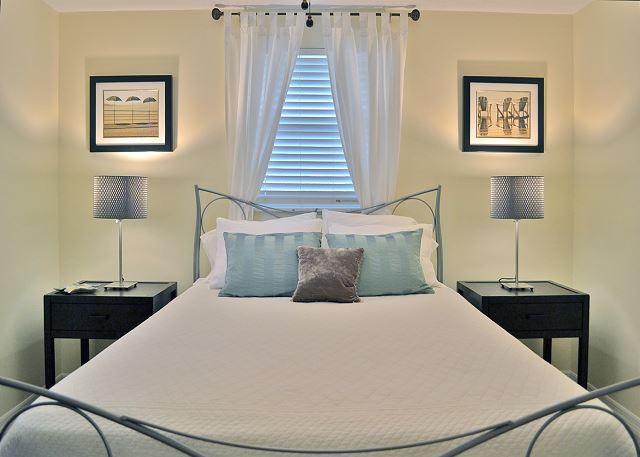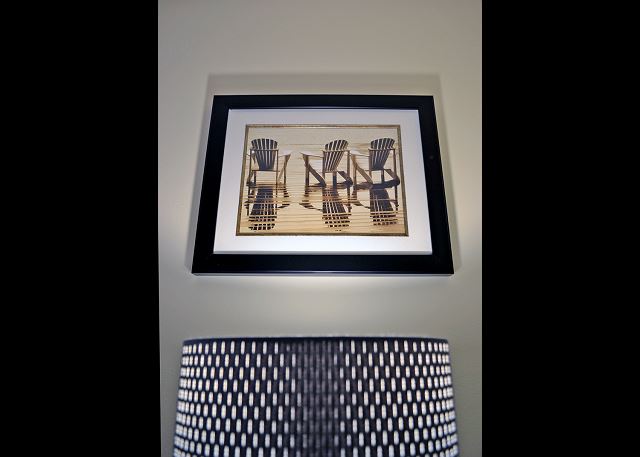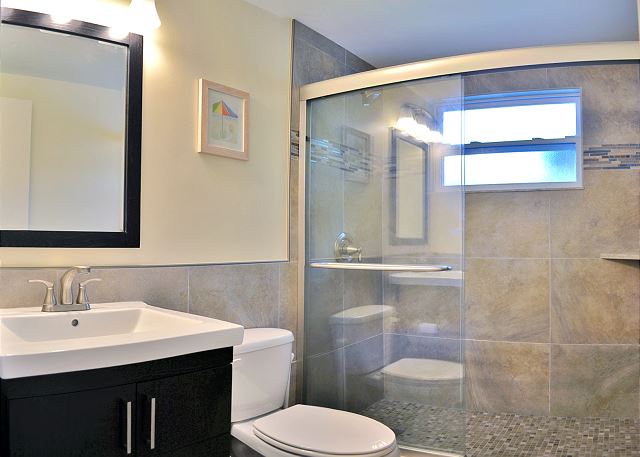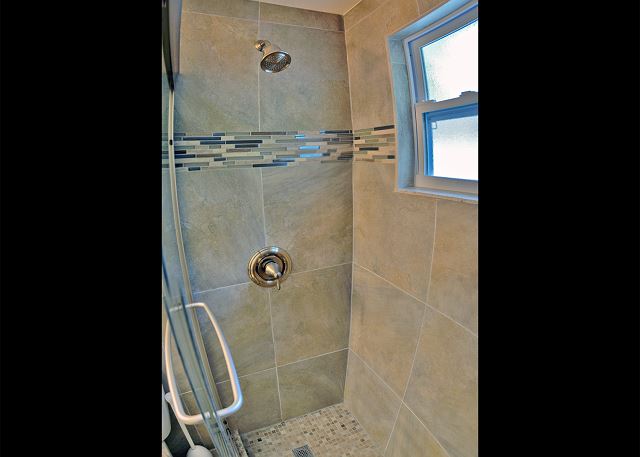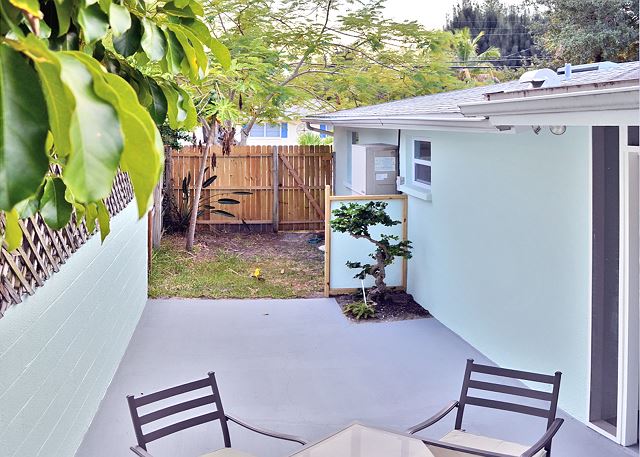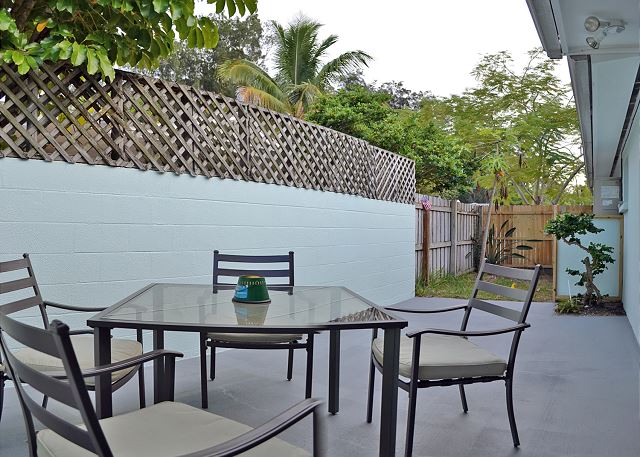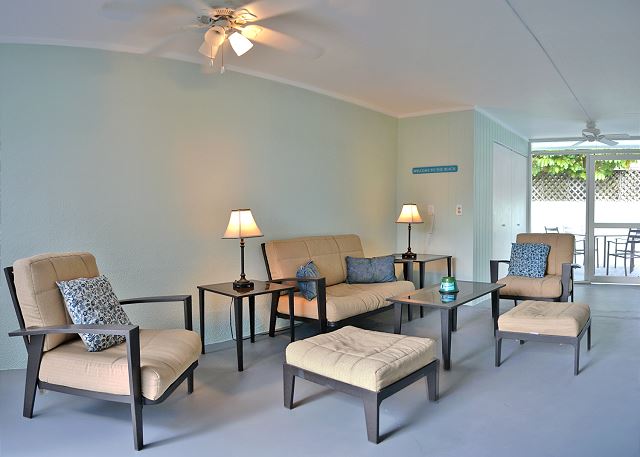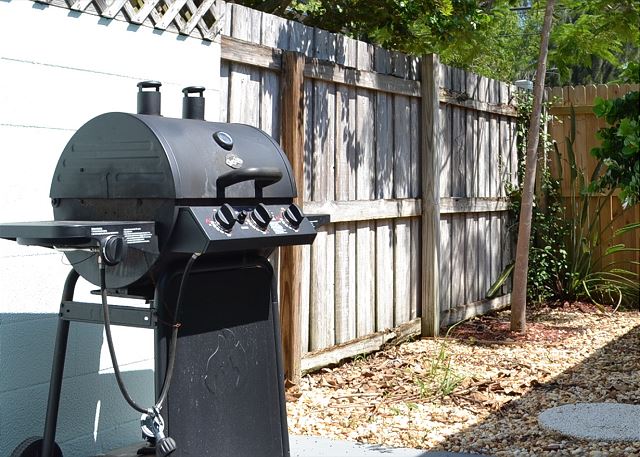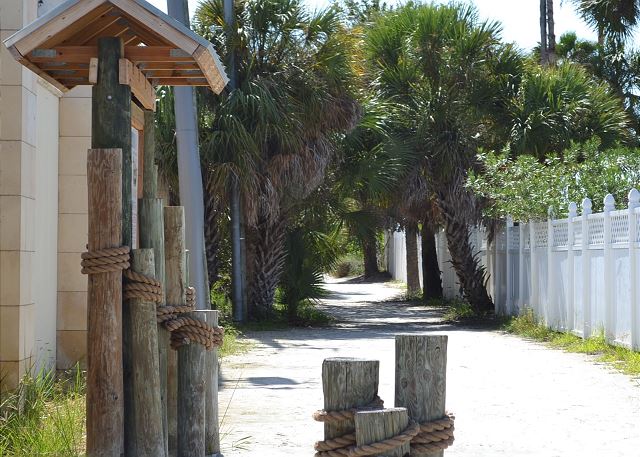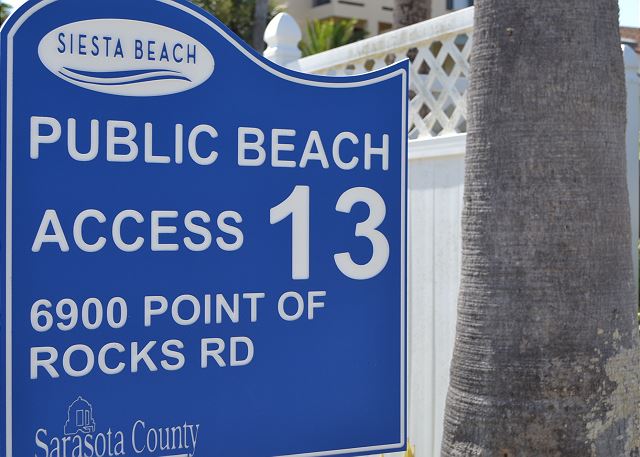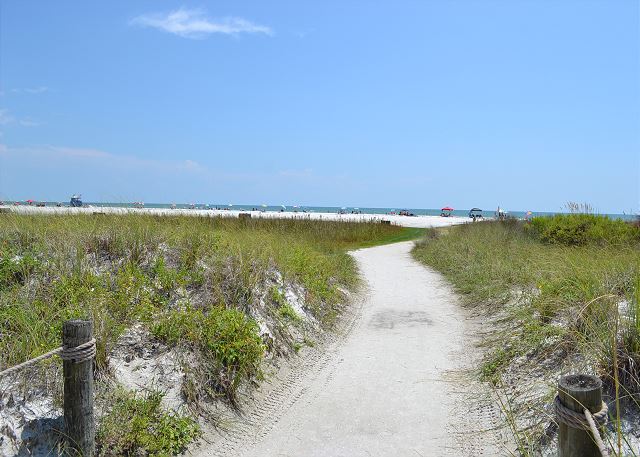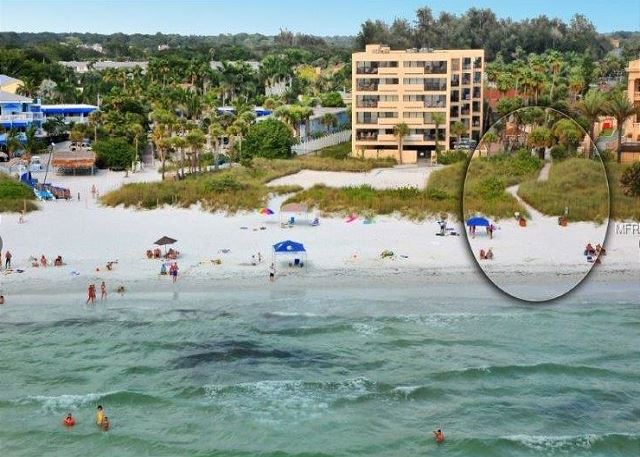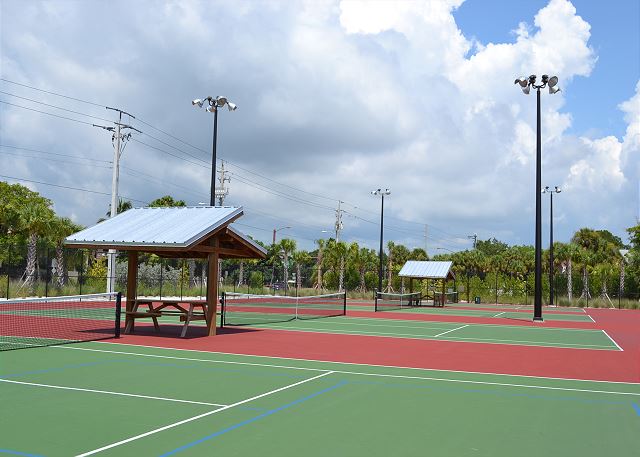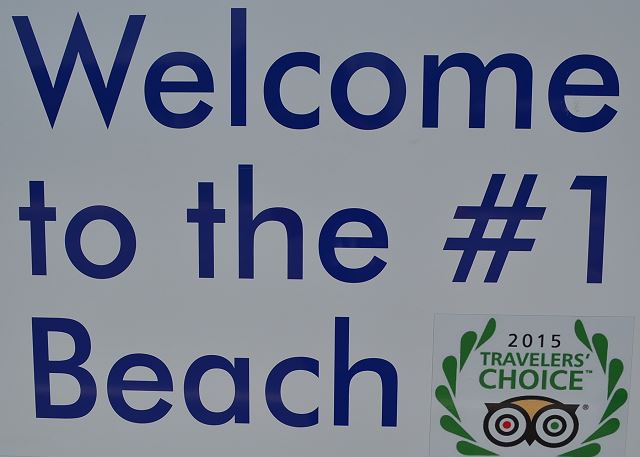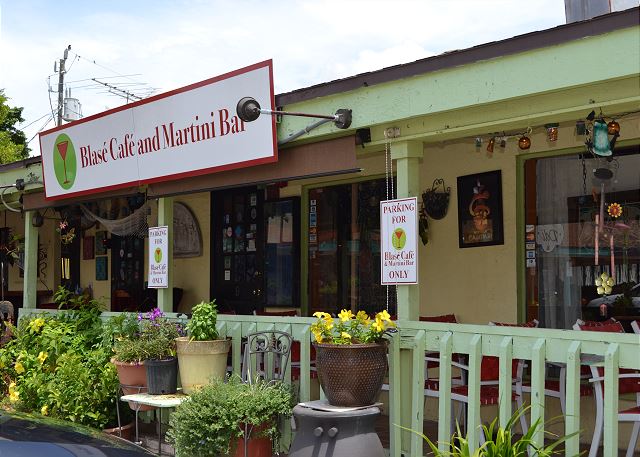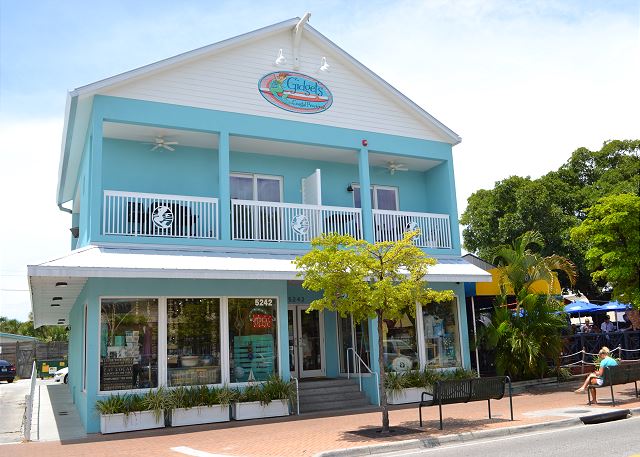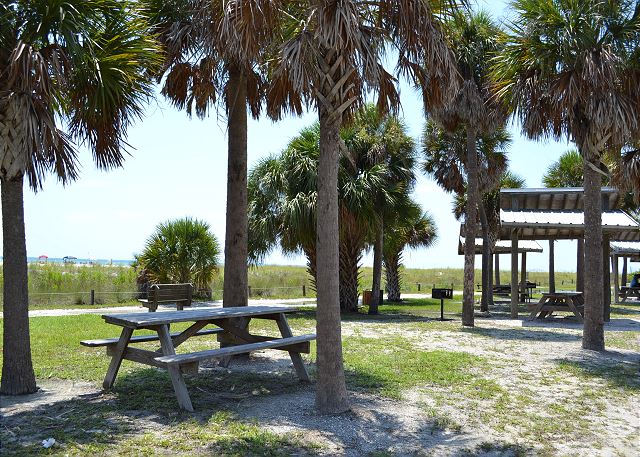 Enjoy this 2 bedroom 1 bath property located just 1 block from the beach. This unit offers an adequate kitchen with stainless steel appliances and ample living space for 4 but can sleep a maximum of 6. The master bedroom is furnished with a queen-size bed and guest bedroom is furnished with two twin-size beds. The unit is equipped with a flat screen TV in the living room and wifi is available throughout the property. This property is also within a short walk or bike ride to restaurants and shops located by the Stickney Point Bridge.

MINIMUM STAY REQUIREMENTS: 1 week minimum reservation required Saturday to Saturday during peak and summer seasons. 5 night minimum may be accepted a maximum of 30-days in advance.
| | Nightly | Weekly | Monthly |
| --- | --- | --- | --- |
| February 16 - April 26, 2019 | - | $1,498 | $6,420 |
| April 27 - May 31, 2019 | $109 | $763 | $3,252 |
| June 01 - August 09, 2019 | $129 | $903 | $3,870 |
| August 10 - December 20, 2019 | $100 | $700 | $3,000 |
| December 21 - January 03, 2020 | - | $1,505 | - |
| January 04 - January 31, 2020 | $149 | $1,043 | - |
| February 01 - April 17, 2020 | - | $1,498 | $6,420 |
Air Conditioning

Clothes Dryer

Hair Dryer

Internet

Iron & Board

Near Beach

No Phone

non smoking only

Parking

pets not allowed

scuba diving or snorkeling

Television

tennis

Washing Machine
Thank you for entering your review. The review will become available to the system shortly.
January Stay
Rating:
Review Date: 01/22/2019
Had a great visit, overall property was excellent. If you plan to do a lot of cooking, pots, pans and utensils limited. Nice to have the gas grill, but only 1 of 3 burners was working. Can't beat the location, would highly recommend.
Thank you for choosing to stay at One Ocean - B on Siesta Key. We are happy to hear you enjoyed your stay.
Perfect little place!
Rating:
Review Date: 12/09/2018
Great, quiet location. Had everything we could have needed in the cottage.
Manager Response: 01/19/2019
Response from Rent Siesta Key
Thank you so much Roberta! Please come see us again soon!
Review of Siesta Key Vacation Rental
Rating:
Review Date: 12/08/2018
Had a great experience. Only critique is quality of bed and pillows. Wish it was a queen size bed, mattress was uncomfortable. Recommend new pillows every 6 months or year.
Manager Response: 01/18/2019
Response from Rent Siesta Key
Mary it was a pleasure to host your stay. Thank you for leaving a review. We have forwarded your review to the home owner for consideration, and have tasked guest services with inspecting/replacing the pillows, which are updated often. Mary this home does have a Queen bed in the MBR, with two Twins in the guest bedroom. We would be happy to arrange a home with a different bedding configuration for your next visit. Please call our office if you need assistance booking a better match for your party's needs.
Great Location!
Rating:
Review Date: 11/18/2018
This was a fantastic vacation spot on the south part of the beach which was very quiet and residential. The unit was clean and newly remodeled with new appliances and tiling throughout. We had a fantastic time here and it was very close to many restaurants and bars in walking distance. The only thing that I will discuss is the A/C which can not be lowered under 73 degrees farenheight and the humidity level of the unit was at 80% which registered on our baby monitor. If it could have been lowered at least one or two more degrees, it would have been perfect. It was ok for us but out one year old is not used to sleeping at that temperature and humidity level because we do live in florida, other than that everything was excellent and I would recommend this vacation rental.
Manager Response: 12/04/2018
Response from Rent Siesta Key
Suzette thank you for staying with us at Rent Siesta Key. It was a pleasure to host your stay! Suzette with the extremely high humidity of this tropical region, we regulate the temperature in order to protect the A/C from seizing up. We understand your special circumstance was the cause interest, as this has not created a problem in the other reviews for this home. For your return visit we would be happy to help you book a home with a lower minimum temperature in the home. Please don't hesitate to call our office if you need any help at all. We would love for your family to come back and see us again soon!
Good place for a family rest
Rating:
Review Date: 08/21/2018
The property has good condition and location (7 min to the beach).
Manager Response: 09/04/2018
Response from Rent Siesta Key
Thanks for staying with us at Rent Siesta Key, Levgenii! Yes, the main beach is 7 minutes away, but you could walk to the beach at Access 13 in just three minutes! Please come back soon!
Siesta Key
Rating:
Review Date: 08/10/2018
Perfect for my family of 4 and even 2 friends for 1 night . My Brother,Sister and niece and their families were around corner, very close to beach and town.Loved it!
Manager Response: 08/14/2018
Response from Rent Siesta Key
Carly we are glad you and your family and friends enjoyed yourselves. Please come back any time!
July 2018 Stay
Rating:
Review Date: 08/03/2018
I love your little house. It was perfect for our family of 4. The walk to the beach was 5 min even my 3y old can do it. It has everything we need it. Love the town! We would come again!
Thank you for choosing One Ocean - B as your vacation rental accommodations. We are glad to hear you enjoyed your stay and hope to accommodate you in your future visits.
Great location!
Rating:
Review Date: 07/01/2018
Couldn't ask for a better location. Just a couple of minutes walk to get to the beach in a beautiful neighborhood. Very clean, cute little place however 2 out of 3 of the mattresses were extremely hard and it could use some newer towels without stains. Other than that it was a great little place for the price.
Manager Response: 07/13/2018
Response from Rent Siesta Key
LaReina thank you for staying with us. We are glad you enjoyed the incredible location of this cute, clean home. We have dispatched Guest Services to inspect/replace towels. The mattresses are firm. Please come see us again soon!
Awesome stay!
Rating:
Review Date: 04/28/2018
Nothing short of perfect!
Overall, a good holiday experience
Rating:
Review Date: 03/02/2018
One Ocean - B
1103 Crescent Street
Siesta Key
FL 34242

We found that the accommodation accurately matched the posted description and photos.
Clear, and timely, communications, from renter, providing general information and door access code.
Deposit and final payments were taken exactly as agreed.

Accommodation suited our requirements - 2 adults x two weeks.
Accommodation is very clean, and tastefully decorated.

Pros / For:
Great location - Easy to find. Very quiet and peaceful area.
An easy, and safe, 4 to 5 min walk to waters edge on beach.
Half mile, 10 min, easy and safe walk to shops and restaurants in south village.
Parking, for one vehicle.
Fast, reliable WiFi.
A/C worked well, during a hotter than normal February (2018)
Excellent cloths Washer & Dryer + Iron & board.
Comfortable beds.
Sufficient linens and Towels.
Well fitted kitchen with adequate appliances - But, could do with additional cups, bowls etc.. . And, some plates have cracks or chips.
Good (single) bathroom with large shower.
Private/secluded outdoor area with table , 4 chairs, one sun longer, and a BBQ.
Beach parasol and chairs available.

Cons / Against:
Settee and seat in living room and in Lana are uncomfortable.

Given that entry is via electronic "Pin number" - Would like to have a bolt, or a chain, on inside of external doors to provide greater security (or just even a greater sense / feeling of security) while in property at night.

Some of the "house rules & requirements" appear a bit onerous - especially those relating to day of departure (e.g. Stripping beds and loading washing machine)
We paid (not sure if that were voluntary / a selectable option?) for cleaning and for damage waiver - but, small print excludes / exempts a number of issues from these covers.

Overall: We had a good and relaxing holiday.
Great Rental House!
Rating:
Review Date: 12/18/2017
This was an annual golf/fishing trip my dad and I do each year to Siesta Key. First time renting this house. We loved it! Clean, modern, really nice kitchen, screened in porch, comfortable beds, nice fenced-in backyard, etc...and GREAT location...just 500 yards from beach!
Great stay
Rating:
Review Date: 12/12/2017
We stayed for Thanksgiving (family in Sarasota) and were pleased with the reasonable proximity to the beach access and the space itself met our needs. We liked the layout with the laundry/outdoor space joining what would otherwise feel more like a duplex, but as a result felt more like a stand alone home. I will caution anyone to keep food in the refrigerator or Ziploc bags because ants were constant guests in the kitchen. The AC is not allowed to go below 75 I believe and that is a little high for comfort so be prepared to be warm. When we were there our cost (before cleaning etc) averaged $100 per night so it was very fairly priced.
Siesta Key
Rating:
Review Date: 10/25/2017
Very nice accommodations and close to the beach and walking distance to shops, restaurants.
September Siesta
Rating:
Review Date: 10/24/2017
We stayed here at the end of September/beginning of October in 2017. We arrived late at night having driven down from Orlando. It was nice that we had the code to get into the house and didn't have to wait on someone to let us in. The condo is beautiful with all new appliances and updated interiors. We were surprised to find that there were beach chairs and an umbrella which saved us from having to rent ones. It's only a block and a half walk from the beach and is close to everything we needed while being in a quiet area at the same time. We even had the toilet clog up from the previous tenets flushing a Power Ranger and they came and fixed it right away! We really enjoyed staying here and plan to consider staying here again if we ever visit the Sarasota area again.
Pleasant stay
Rating:
Review Date: 09/11/2017
We really liked our place.Perfect location,just 5 min walk to Crescent beach. Property is very clean and children did not like matrasses on their twin bed (not too comfy).
Very comfortable stay at Siesta Key
Rating:
Review Date: 08/10/2017
All was perfect. The house was well equipped with all you need and was in perfect condition. Easy and close access to the beach. Looking around we could have not found better at comparable prices
Amazing vacation spot!
Rating:
Review Date: 07/31/2017
The location was easy to get to and the process of renting for a week was so easy. We love that we didn't have a house key to worry about. It was clean and well maintained. We were surprised to see the items that were available for us to use including boogie boards, umbrella, and chairs for the beach. The location was the best of this experience because of the access to the beach. There is no parking at this beach access and people would hear about how wonderful Siesta Beach was so were disappointed to find they couldn't park and stay. They wanted to enjoy Siesta Beach because the public beaches were so packed! It was nice to walk right there and be there in no time! There is a grocery store in walking distance and it had everything you needed. The free trial trolleys were a big hit and allowed us to hop on and enjoy the village. We went in July and it was super hot including the water! There was no relief so I wouldn't recommend going in Summer if you don't enjoy the intense heat. We loved it and came back tanned!
Great week at the beach!
Rating:
Review Date: 07/24/2017
Nice place. It's modem and clean. It felt more like a hotel than a home, it's the basics but we are beach people so it was a place to sleep. We needed it last minute as our own vacation home was rented and needed to find somewhere for our last week on the Key. Comfortable beds, awesome access to laundry, and super quick beach access. It's also a quick walk or drive to local stores and restaurants. I'd add a few simple things...nightlights, the darkness is amazing!! But I worried about the kids getting up. A small trash can in laundry room for lint disposal. A TV in the bedroom(s). Great and cute place, we would return!
Complete Beach Bungalow
Rating:
Review Date: 07/10/2017
The vacation was amazing. The house is the perfect size for a family of four and nicely equipped with everything you might need. The set-up was very smart and provided easiness for us to clean-up after the beach, going in and out with gear (kayak, snorkel, chairs, etc...). It was an easy walk to the beach, my 2 year old son would go walking the whole way with no issues. It was 2 minutes from excellent restaurants, grocery stores and super close to the Village where we would get the most perfect Italian gellato. It was everything we wanted from a perfect summer vacation!
Convenient Siesta Key Location
Rating:
Review Date: 03/06/2017
The rental conditions were very nice. All well updated. All appliances in great condition. For a four person rental there was a serious lack of glassware, wine glasses in particular, and dishes.
Once the large condos across the street are done, the area will be back to its quiet appeal.
Manager Response: 05/16/2017
Response from Rent Siesta Key
Thank you for staying. The property is furnished to accommodate 4 to 6 persons maximum.
Excellent accomodations
Rating:
Review Date: 11/03/2016
We had a wonderful time. The property was in exceptional condition and aside from the fact that we needed another mirror (4 women, 1 mirror) we were very happy
Manager Response: 05/16/2017
Response from Rent Siesta Key
Thanks for staying and the great review. Unit A which is identical is mirrors galore.
Comfortable and close to the beach
Rating:
Review Date: 08/07/2016
Plenty of room for our family of four. With two young children we had enough room to play and move around. Great outdoor space also.

Beaches and restaurants close by made all the difference.

My only complaint would be the lack of 'consumables'. Buying dish soap and garbage bags and etc was a bit of an inconviebce but not a big deal.

Other than that, we would absolutely stay again.
Manager Response: 08/08/2016
Response from Rent Siesta Key
Thank you for your stay at One Ocean - B. This 2 bedroom 1 bath unit located minutes from town and most importantly the BEACH is perfect for those guests who want to take full advantage of the beautiful Florida weather. All our guests receive information regarding what is included in all our rentals prior to booking as well as 6 weeks prior to arrival. As stated in our lease agreement 'Landlord shall provide towels, linens, cups, knives, forks, spoons, dishes and other items as common use. Toilet paper, soap, dish detergent, laundry soap, shampoos, and other consumables are to be purchased by the Tenant. No reimbursement will be made for unused consumables left at the premises. If consumables exist at the premises when the Tenant arrives the Tenant is free to use them.' This is provided to the guest before they make the reservation so they are fully aware of what their responsibility is. This same information is reiterated in the check-in information which is sent out 6 weeks prior to arrival date so the guests can make an necessary purchases for items they deem necessary during their stay.
Wonderful time
Rating:
Review Date: 05/22/2016
We were very satisfied with the Renta. We would like to come back.We only would recommend that the owner would have a vaccum cleaner and more Cleaning stuff. After you stay a longer time it feels more comfortable.
As you have to clean by yourself.A bbq place with chacol would be better too.
But we were very satisfied with everything.Very Happy.WE come back
Manager Response: 05/23/2016
Response from Rent Siesta Key
Thank you for your stay at our One Ocean - B property. As stated in our rental agreement we do not provide any consumable items i.e. cleaning supplies. A vacuum is not provided at the property as there is no carpet and it is not the best way to pick up the fine Siesta Key sand. We have found that a broom is much more efficient for getting the sand up. A broom is provided at the unit. Gas vs. charcoal is a personal preference this unit does provide a gas grill.
Comfortable home
Rating:
Review Date: 04/05/2016
We had a very nice stay at this rental on Siesta Key. The inside had been completely renovated and nicely decorated recently, and it was only a little over a block from the beach. It was a plus to have a washing machine and dryer right there to use whenever we wanted, and liked that it was not in a high rise and we could walk right out the door to our car in the driveway. The only down side was there was construction right across from us and it sometimes made it difficult to get out of the driveway, but the workers were very cooperative and did their best to move out of our way if we had a problem. I imagine they are done with the construction now. All in all we had a nice place and a good location.
Manager Response: 07/15/2016
Response from Rent Siesta Key
A standard block is 600-900 feet long, the unit is 624ft. from beach access.
Nice vacation home
Rating:
Review Date: 03/15/2016
It was very convenient not far to the beach or stores
February visit to Crescent Beach/ Siesta Key
Rating:
Review Date: 03/14/2016
The location was very close to the beach so we could walk there easily! We could walk to 2 restaurants/bars which was handy. The place was very updated and clean. Could use a few new towels for the linen closet as back up.
Your request has been sent. We look forward to meeting all your vacation needs!