Ocean View | Holmes Beach Vacation Rental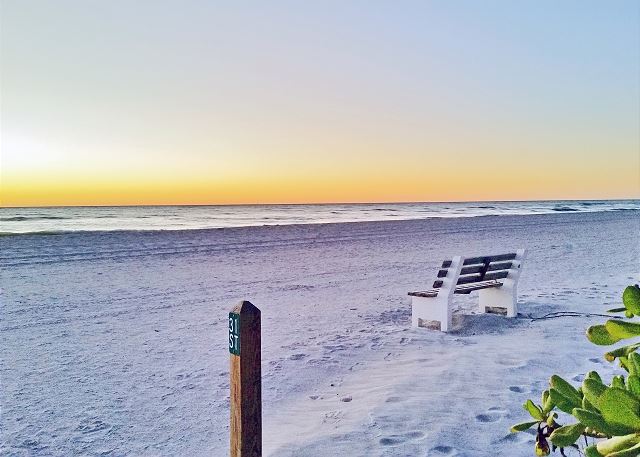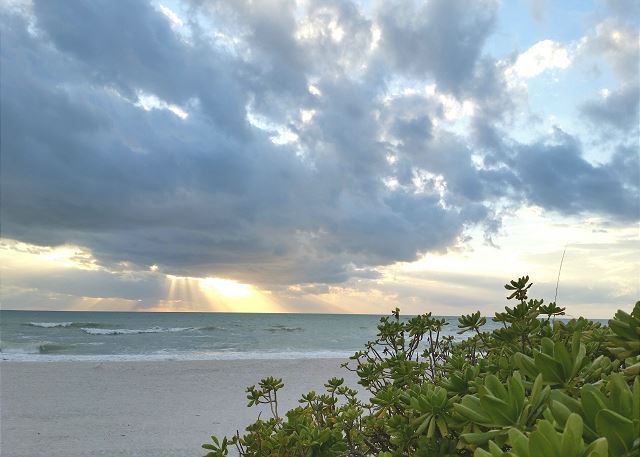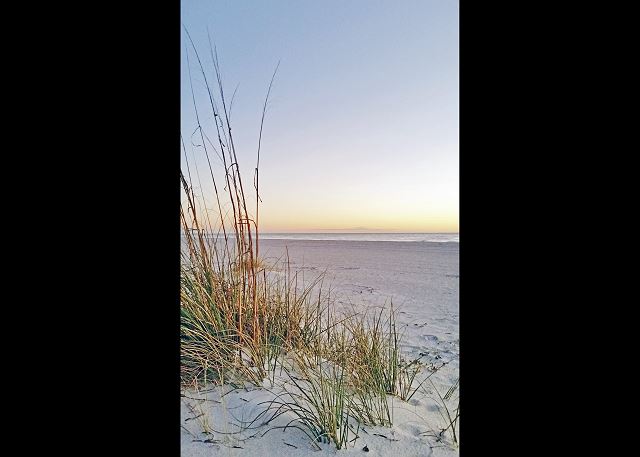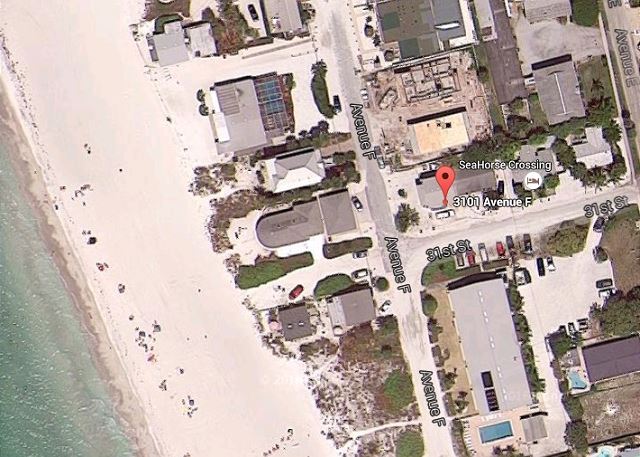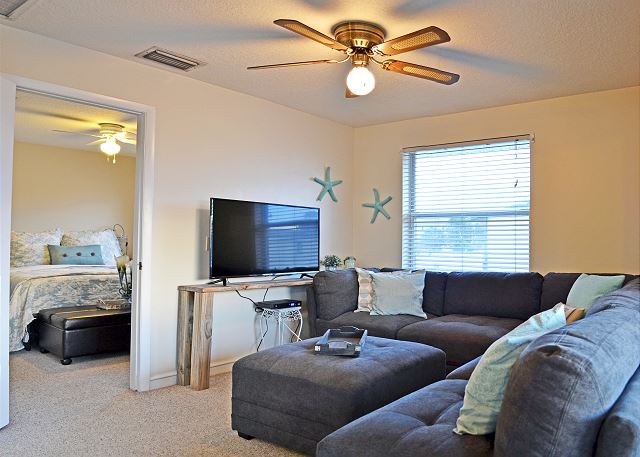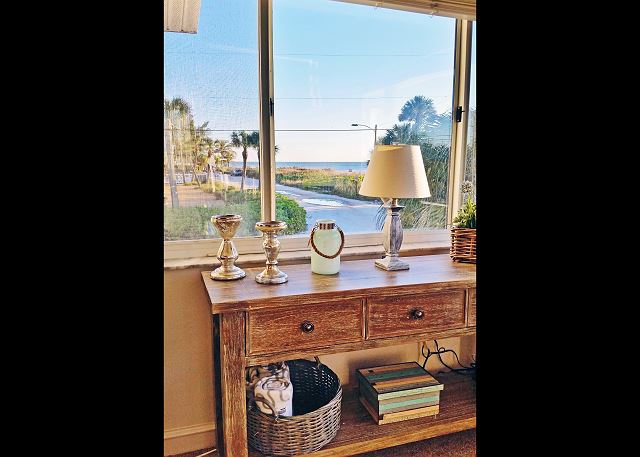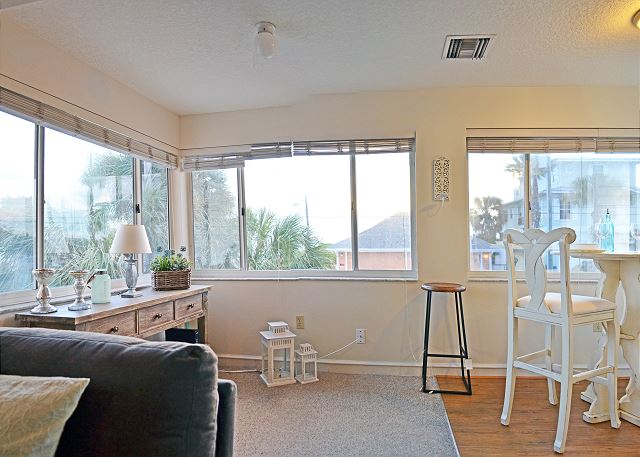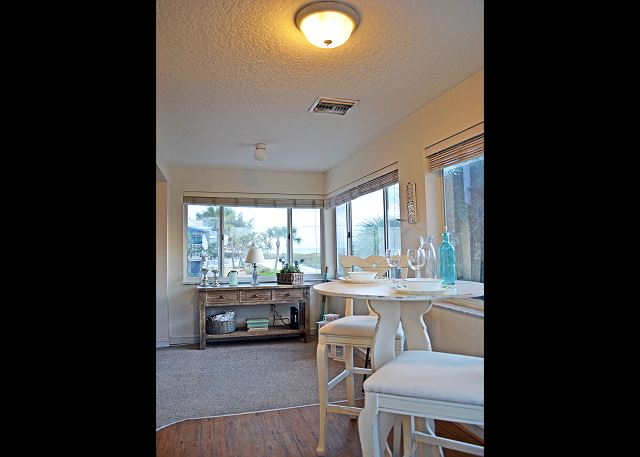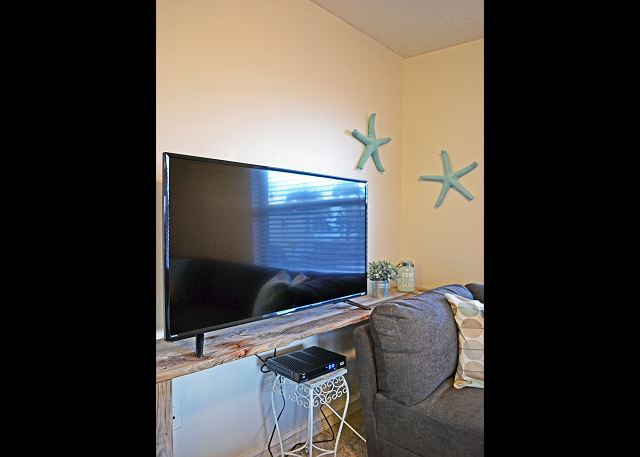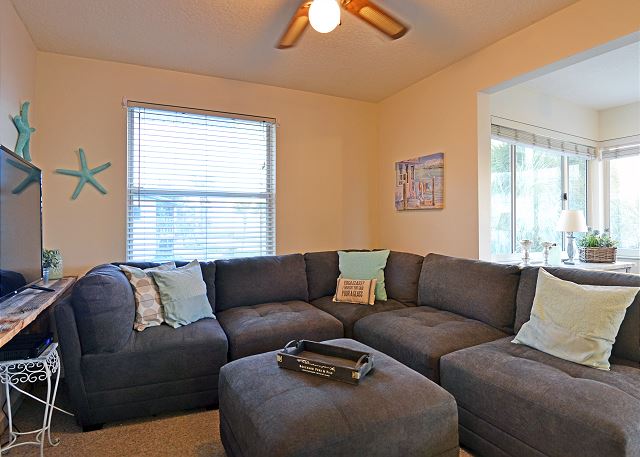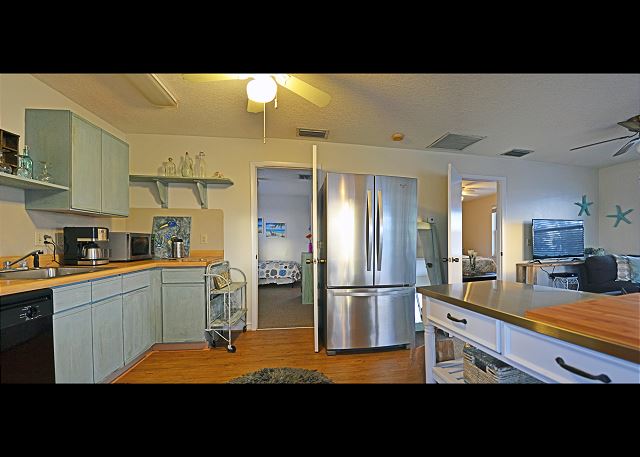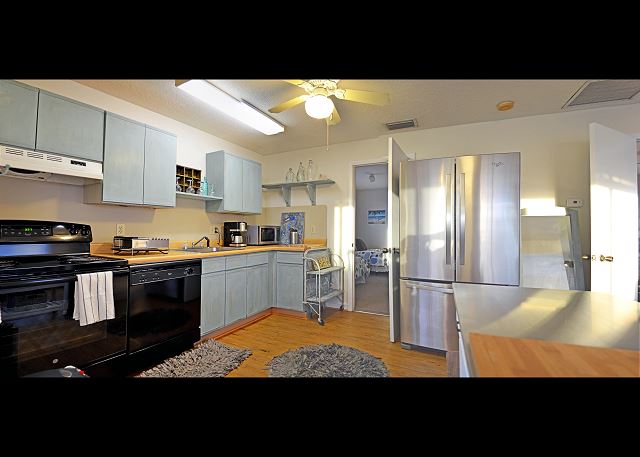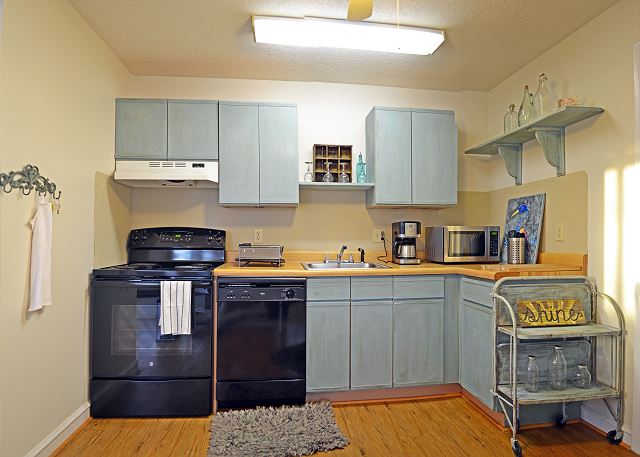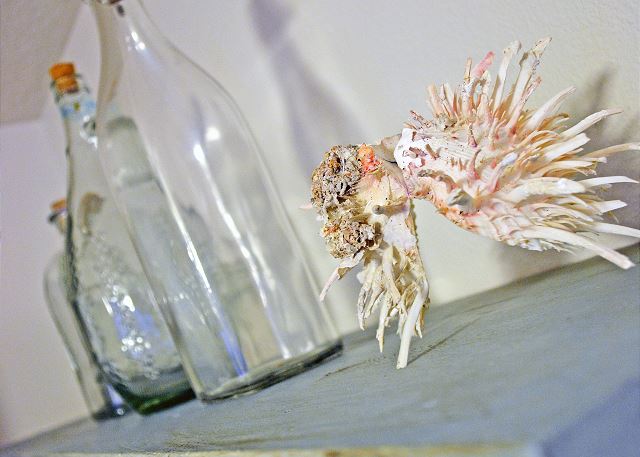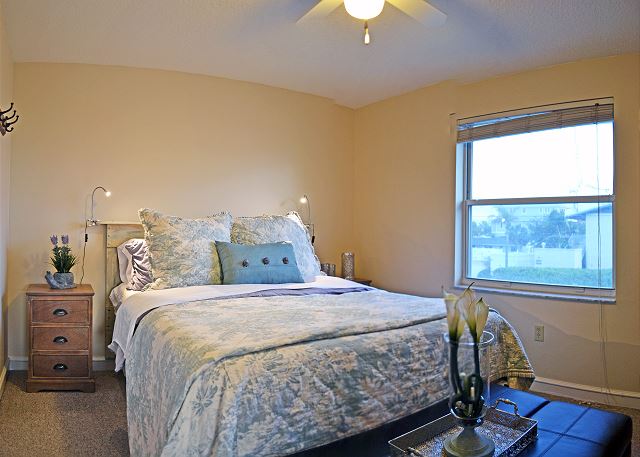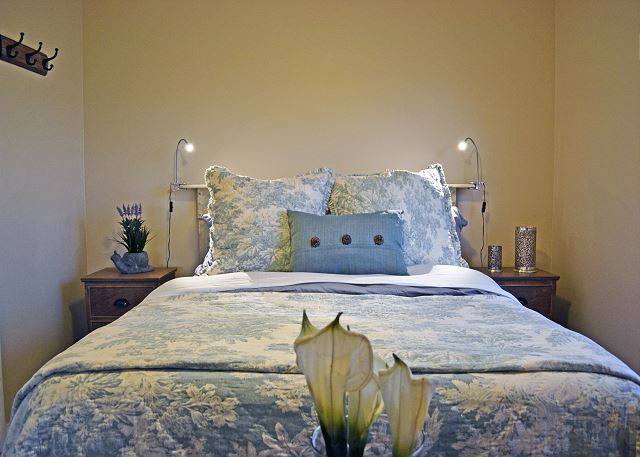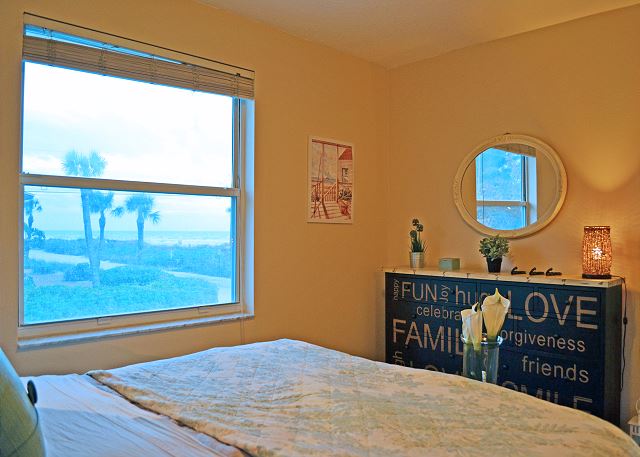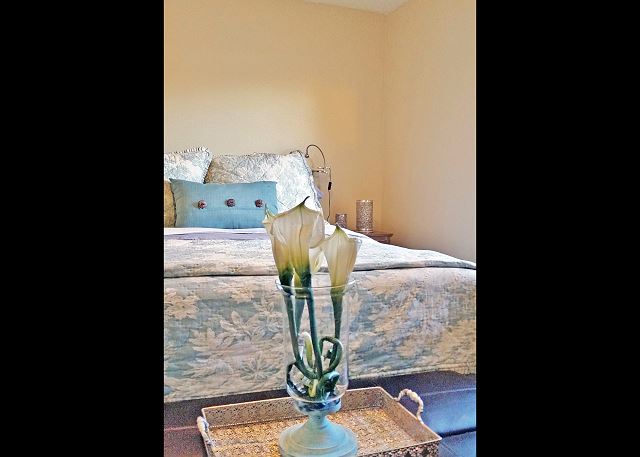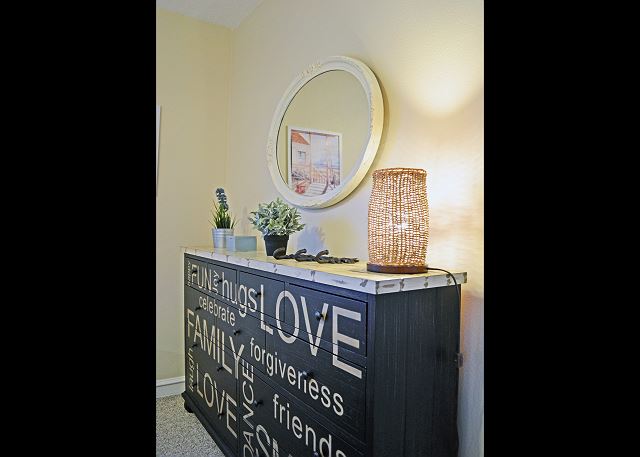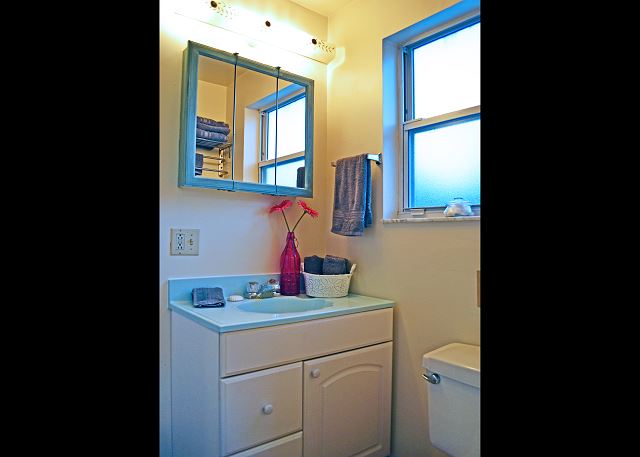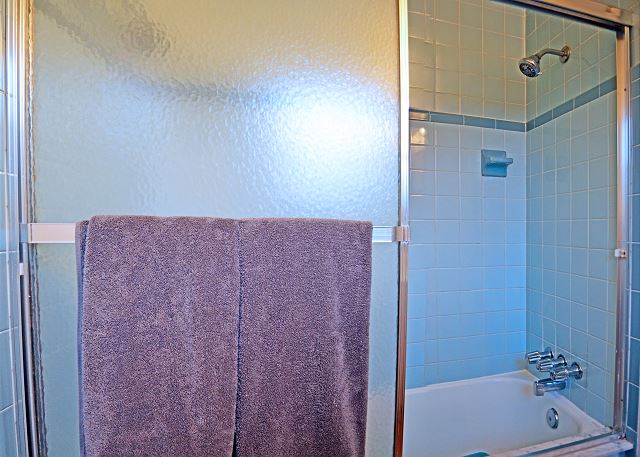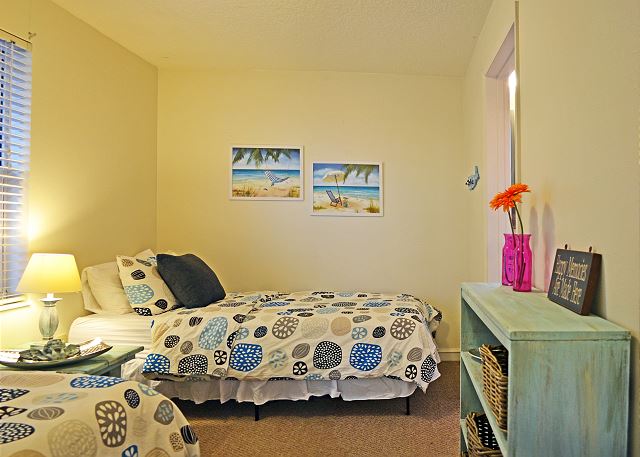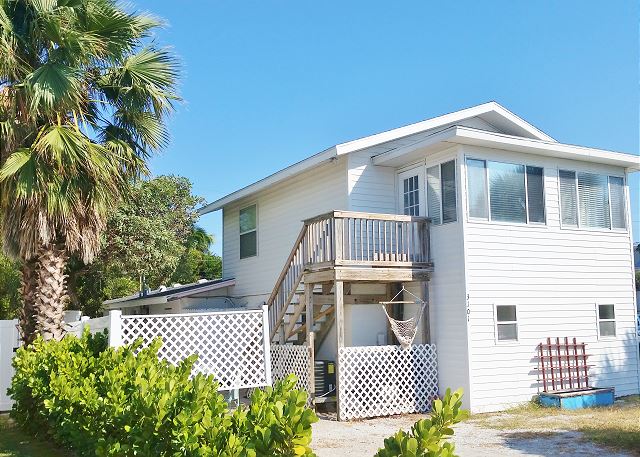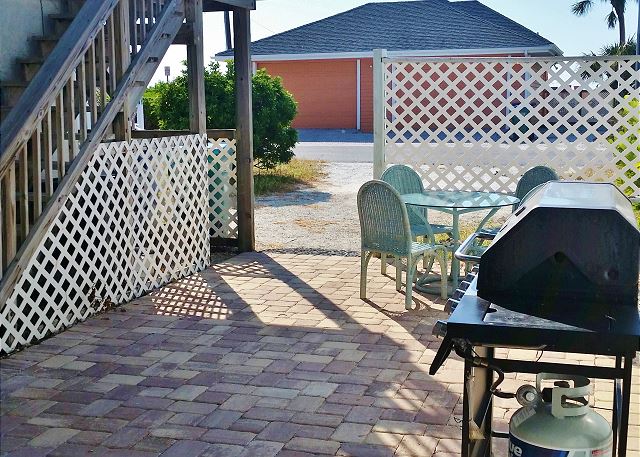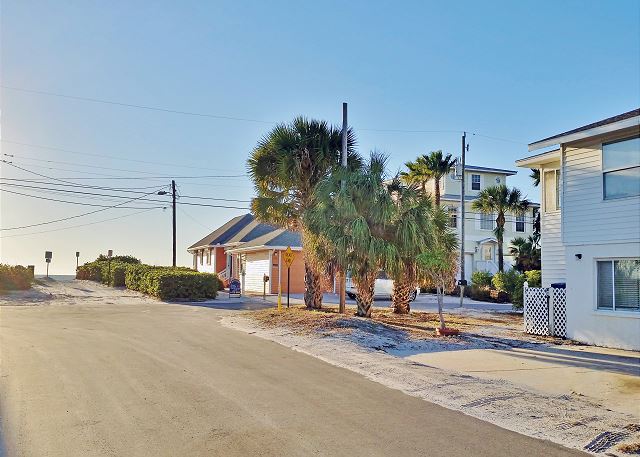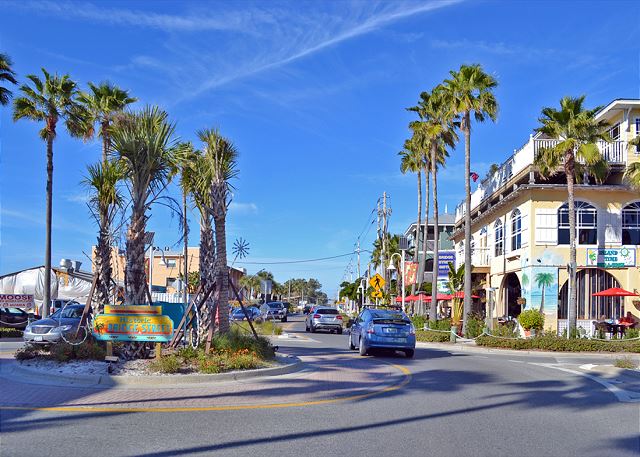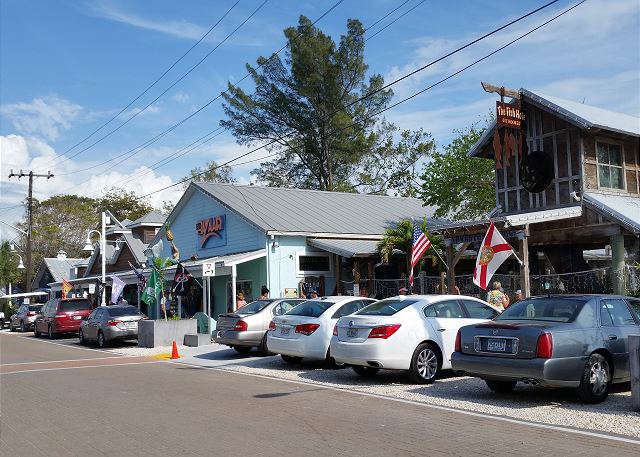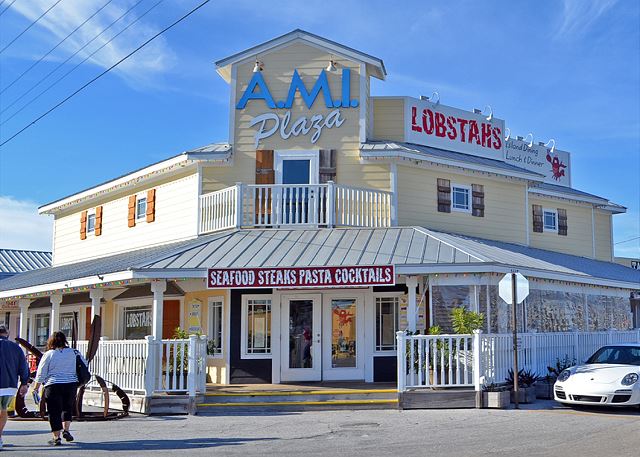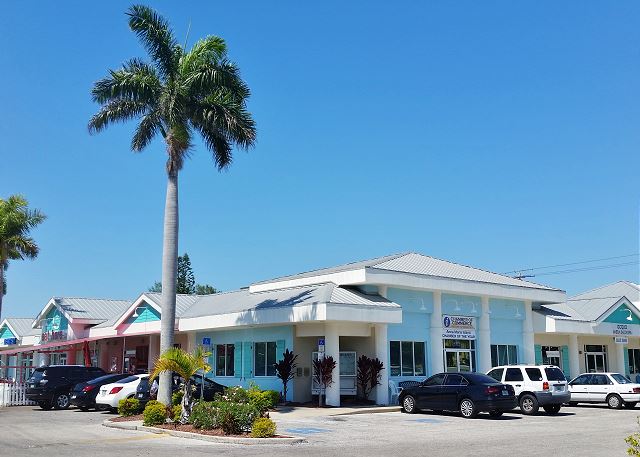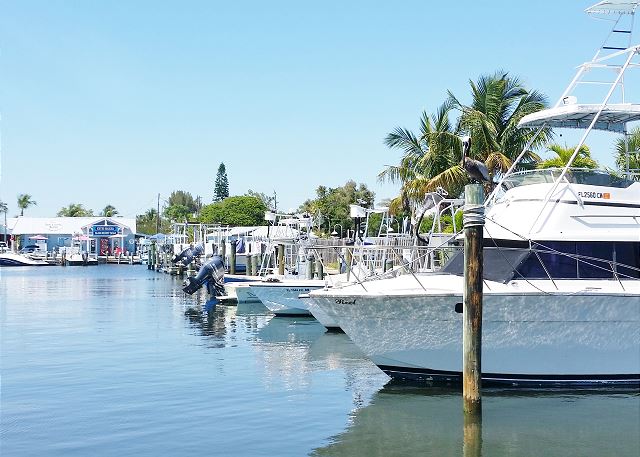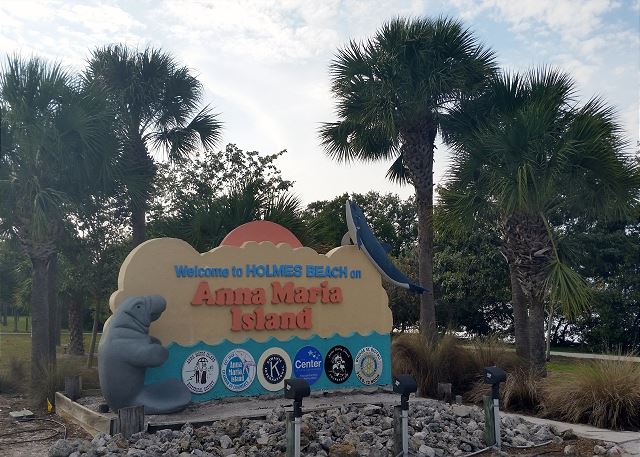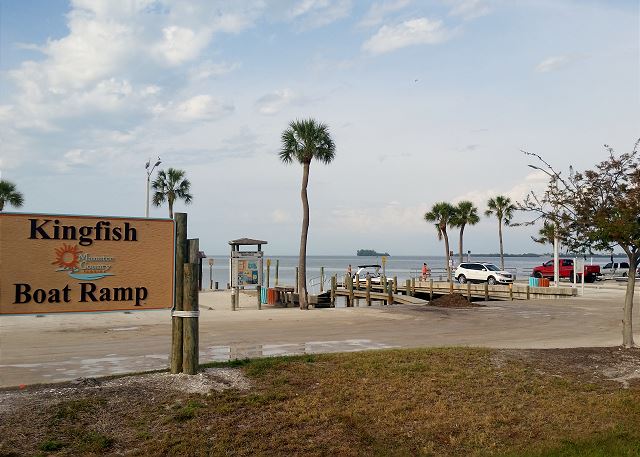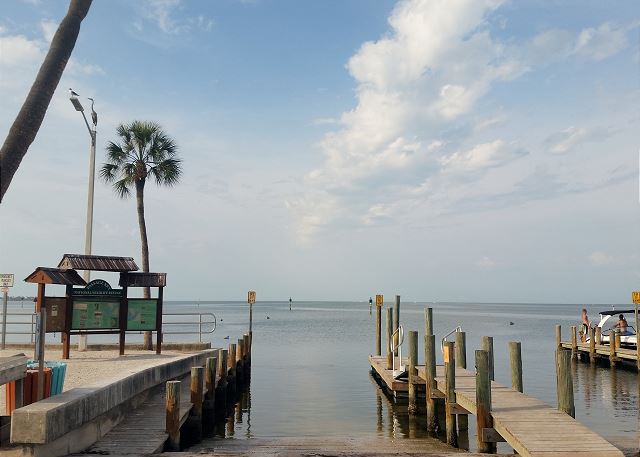 Relax to the sound of waves crashing with views of the ocean from almost every window in this cozy cottage. This second floor cottage is only steps away from Holmes Beach and overlooks the calm waters of the Gulf of Mexico. The perfect location of this cottage also puts you less than a mile from shopping and dining including a Walgreens and Mr. Bones BBQ restaurant that is ranked as one of the best BBQ restaurants in the Bradenton and Sarasota area. Two bedrooms and one bathroom makes up this cozy beach cottage. The master bedroom is furnished with a queen size bed and the second bedroom is furnished with two twin beds. The kitchen is well stocked with everything you could need with a stainless steel refrigerator. In your down time relax on the large comfortable sectional couch while watching television on a flat screen television and enjoy free WiFi Internet access.

Every Island attraction is right at your fingertips during your stay here. Whether you want to sink your toes in the soft white sands on the beach, or pause to watch the sunset over the tranquilly Gulf of Mexico Ocean, you'll only have to walk a short distance. Come and experience for yourself why Anna Maria Island is considered Florida's hidden gem!

The free Island Trolley is ready to take you to the north end of the island to visit the village of Anna Maria, where two historic piers offer opportunities for fishing and dinning. Shops restaurants, galleries, and even a museum and community theater can also be found on the north end of the island.

Holmes Beach, you can get off the Trolley to enjoy more excellent shops and restaurants, as well as a marina, library, free community tennis courts, and several gyms open to visitors.

You will also want to explore the rest of Bradenton Beach. Historic Bridge Street was once the location of the very first bridge to the mainland. Today's Cortez Bridge, just a bit to the north, is made out of sturdier stuff than the original wood structure, but the original street is still there, and it is a fun place for shopping, dining, live music, a weekly open-air market (in season), fishing, and even miniature golf!

What are you waiting for??? Book your perfect getaway vacation now!
| | Nightly | Weekly | Monthly |
| --- | --- | --- | --- |
| August 04 - December 21, 2018 | $92 | $644 | $2,760 |
| December 22 - January 04, 2019 | - | $1,197 | - |
| January 05 - January 31, 2019 | - | $1,043 | - |
| February 01 - April 19, 2019 | - | $1,225 | - |
| April 20 - May 31, 2019 | - | $770 | $3,300 |
| June 01 - August 09, 2019 | - | $994 | $4,260 |
| August 10 - December 20, 2019 | - | $644 | $2,760 |
Air Conditioning

Clothes Dryer

Hair Dryer

Internet

Iron & Board

Near Beach

No Phone

non smoking only

Parking

pets considered

scuba diving or snorkeling

Television

Washing Machine

Stairs
Thank you for entering your review. The review will become available to the system shortly.
Top Notch
Rating:
Review Date: 08/14/2018
This was the best vacation our family has ever been on. The cottage was perfect for our young family. It has EVERYTHING you need. From cooking tools to ocean toys and chairs-everything that makes it feel like home. Amazing location and views. Met the manager, he was very very nice and helpful. LOVE LOVE LOVE AMI & this cottage. You will not be disappointed. Already planning our next trip & we will of course be staying here! Thank you for all of the wonderful memories <3
Manager Response: 08/14/2018
Response from Rent Siesta Key
Jessica it was a pleasure to host your stay! Isn't the view from this home grand?! Please let us know if we can assist you in booking your next stay. Your family is welcome back any time!
SUPER
Rating:
Review Date: 06/21/2018
Manager Response: 07/03/2018
Response from Rent Siesta Key
Thanks for staying with us Gonzalo! Your one word review sums this home up perfectly! - everyone raves about this home's wall of windows overlooking such an ideal beach area! We hope you will make this a family tradition and come back to visit us again soon!
Amazing
Rating:
Review Date: 05/16/2018
We were very impressed! We stayed on the top floor and the views were outstanding! The rental was very clean and the decor was adorable!! Can't say enough about the location , steps from the beach!! You can hear the waves at night . Sits on a quiet road , but close to the Publix grocery store and other stores . We had everything we needed . They have a laundry room on the first floor, patio and grill. The area where chairs and beach stuff is stored needs to be cleaned out, just a pile of stuff. Otherwise we honestly had the one of the best vacations we have ever had ! We will 100% come back here!
Manager Response: 05/18/2018
Response from Rent Siesta Key
Chris thank you so much for staying with us at Rent Siesta Key! We are so glad you enjoyed the incredible views this home offers, and that great location right next to the beach. Please let us know if there is anything we can do to encourage you to come back and see us again soon!
girls trip
Rating:
Review Date: 05/14/2018
Manager Response: 05/18/2018
Response from Rent Siesta Key
Thank you for choosing Rent Siesta Key, Stephanie! Please come back and visit us soon!
Our Stay
Rating:
Review Date: 04/29/2018
We absolutely loved it here! The apartment was adorable and decorated perfectly! The beds were very comfortable and everything was very clean. Location was amazing with beautiful ocean views from the apartment and only steps away from the beach. We will definitely rent here again!
Beautiful property!
Rating:
Review Date: 04/10/2018
Loved staying here, everything was clean and decorated so cute, loved that it was steps to the beach, didnt miss a sunset! Will definately stay here again.
Perfect Girls Trip To the Beach
Rating:
Review Date: 01/05/2018
This was our 2nd year at Ocean View and we are already reserved for next year. Not sure I need to say more than that but I will :)

This beachy condo has everything you need from the kitchen to the beach equipment.

You are literally 10 steps from your drive way to the sandy beach access. It has an awesome view right from the condo so if you are feeling like 10 steps is too far to go to watch the sunset you can watch it right from the condo.

We love everything about this condo and Anna Maria Island. Renting with Rent Siesta Key is super simple and they have always answered any of my emails with questions promptly.

We wanted a beach vacation location that we could return to year after year and we totally found it. Anna Maria Island as a whole is just a nice area.

.... and I am not sure I should say this out loud but if you are looking for a place that is economical aka affordable enough to stay 2 weeks for what other places are charging for 1 week in this "location" with all they provide…..well this is the place!

Simple little place, but loved it!
Rating:
Review Date: 11/13/2017
The rental was exactly as described. It was quaint, but right near the beach and perfect for our needs.
Perfect place for a relaxingvacation
Rating:
Review Date: 11/01/2017
Went for a late fall vacation. The location of this place could not be any better. The apartment was clean and nicely decorated, looks just like the pictures! The bathtub could use a facelift as it is very worn. The property manager came by and made sure we had everything we needed. it was a wonderful week spent on the beach. I will highly recommend this place.
super holiday. Perfect.
Rating:
Review Date: 10/03/2017
Aircontition were better, if regulär different in the different rooms. The bigger bett were a little small for two person. This both are not so perfekt. All the others are top.
So close to the beach
Rating:
Review Date: 08/06/2017
Awesome location with great views..... Photos very misleading though - this house is way smaller then what the photos show and could use some updates (i.e... the bathroom) windows are dated and dirty which makes it hard to enjoy the amazing views. Had plenty of beach items on hand for renters use. Located close to everything.
Aniversary selebration
Rating:
Review Date: 07/18/2017
Vacation stay
Rating:
Review Date: 06/19/2017
Location was perfect! Beds were small! My boys are tall one 6'3 my husband is 6'2... suggest 1 king size bed. Restroom was small and bathtub and draining needs work. Door to full size bed did not close or lock properly... privacy issue. Pictures were deceiving. Place looked larger. Next time will take the bottom of the house with two restrooms with a king bed!
Manager Response: 04/04/2018
Response from Rent Siesta Key
Thank you for choosing to stay at Ocean View property on Anna Maria Island. The unit is an affordable beachside getaway. There are two twin beds in the guest bedroom and a queen bed in the master bedroom, these specifics are disclosed in the listing amenities section, description, as well as in the pictures. The comment regarding putting a king bed in the unit due to length is interesting as the length of a queen bed and king bed are identical at 80"...
Home away from home
Rating:
Review Date: 06/02/2017
Great place for a get away, it has everything you need for a family vacation and more. We're definitely looking forward to staying here again. It's also steps away from the beach. Very convenient when traveling with kids.
Cute little place....great location
Rating:
Review Date: 05/24/2017
The unit was extremely clean and comfortable. Perfect for two couples or a small family. Just steps away from the beach. Walgreens and Publix within walking distance. I would definitely rent this unit again.
Manager Response: 06/11/2017
Response from Rent Siesta Key
Thanks for the great review and glad to hear you enjoyed your stay. We look forward to accommodating you on your future visits.
Great Vacation
Rating:
Review Date: 05/02/2017
We were very pleased with our stay! It was easy to access, close to everything & still private enough to enjoy our honeymoon! We would love to go back & stay at this cute cozy condo!!
Manager Response: 05/23/2017
Response from Rent Siesta Key
We are thrilled you enjoyed your stay for your honeymoon. Looking forward to accommodating you again in the future.
Lovely Apartment with nice views!
Rating:
Review Date: 02/13/2017
Fantastic location 25 steps from the beach- really quiet and peaceful. Very nice furnishings and pottery barn linens. Adorable and perfect for a couple or small family!
2 weeks of Pure Paradise
Rating:
Review Date: 12/24/2016
We are 3 adult ladies doing a girls trip and this place is AWESOME!!!!

This is not a super "fancy" place but we are not super "fancy" people and wanted COMFORTABLE and RELAXING that we could afford for 2 weeks.

This unit is super beachy cute and clean with everything you need.

I have seen a few comments on toilet paper. When you rent a condo/home the renter is responsible all consumable items!!

NOW LET ME TELL YOU WHAT YOU WILL GET that we did not get renting with others.

The process was simple with Rent Siesta Key from the deposit to our check out.

The unit was clean when we arrived.

You are literally 1 house from the beach and because of the location there we not a lot of people on the beach.

The entire front of this unit is all windows. We were super happy when we got there because the owners replaced the little 2 top high table with a regular table with 6 chairs. IT IS THE PERFECT PLACE to watch the sun set! Or when cool outside whip open all those windows and enjoy.

NICE kitchen full appliances that are actually work.

The MOST comfortable mattress and pillows I have ever slept on. There are closets in both bedrooms and space under the beds for luggage.

The bathroom is accessible from both bedrooms and serves at a great noise barrier between the rooms.

Nice TV with COMFORTABLE couch for relaxing.

2 washer and dryer units at the bottom of the stairs.

NICE AND I MEAN NICE beach chairs and beach umbrellas with anchors and plenty of beach towels.

This may seem like a weird NICE but there is minimal plants, trees, and bushes on this property which means LESS BUG BITES.

We also had the pleasure of actually meeting the owners of this house. They were very down to earth nice people. I guess I like the fact that my money is going to owners that actually care about their units and their guests.

We have found our lit
Perfect location
Rating:
Review Date: 12/05/2016
Home away from home while preparing for a wedding
Rating:
Review Date: 11/15/2016
We appreciated being able to get into the rental a little earlier as we had wedding stuff to put away! There was only one roll of toilet paper for 3 adults for a three night stay! When staying in VRBO places before we have never encountered skimpy tp before!
Manager Response: 11/17/2016
Response from Rent Siesta Key
Thank you for your stay at the Ocean View property. Our rental agreement clearly outlines 'consumable' items i.e. toilet paper are not provided by the management company that they are the responsibility of the guest. This information is spelled out prior to guest booking reservation as they must agree to the terms of the lease as well as provided again 6 weeks prior to guest arrival when the check-in information is sent out. As a courtesy we do place 1 roll of toilet paper in the unit upon arrival.
Amazing location
Rating:
Review Date: 11/09/2016
The property was clean and the location was just a few steps from the beach. They have plenty of beach chairs, umbrellas and coolers for use. The property manager was extremely nice. The only reason I gave four stars is they only provide one roll of toilet paper, no paper towels and no kitchen towels. Other than that the property was adorable and the location was amazing. We would definitely stay here again.
Ocean View condo on the beach
Rating:
Review Date: 11/02/2016
Very comfortable small beach condo/literally 20 steps to white sandy beach/amazing blue waters/unforgetable sunsets/dolphins and Iquana included!the coastal view from my bed in the morning will bring us back here-over and over again.Two thumbs up!!!!
Wonderful vacation
Rating:
Review Date: 10/13/2016
Just steps from the beach, conveniently located to shopping,clean, cute condo, with Oceanview
An Amazing Vacation!
Rating:
Review Date: 09/27/2016
This house was perfect for us. With three children four years and under we wanted a place walking distance to the beach and this house delivered! The house is beautifully decorated and comes equipped with plenty of beach chairs, umbrellas, and floats! We are already planning on going back next year!
Great for the ocean lover!
Rating:
Review Date: 09/07/2016
Very nice except for confusion on laundry room access.
Nicely furnished and equipped. We will definitely stay here again!
memorial day weekend vacation
Rating:
Review Date: 07/05/2016
We had a great time at this rental. It was very clean and very close to the beach! And walking distance to places to eat and Lil shops. One thing missing is an outside faucet to rinse off sandy feet. But overall very very nice! Would definitely stay here again!
Manager Response: 07/15/2016
Response from Rent Siesta Key
Thank you for staying, there is actually a faucet and garden hose in front of the stairs of this unit.
April 2016
Rating:
Review Date: 05/01/2016
Great property and location to the beach.
Great, quiet spot in AMI
Rating:
Review Date: 04/07/2016
This is a great little beach house on a quite dead end street. The location is very convenient - an easy walk to shops and restaurants (Mr. Bones satisfied my son's BBQ lust and my daughter;'s vegan diet. That's a rare find!). The beach access is across the lightly traveled street. We couldn't have been happier with the combination of price, location, and quality of this lovely cottage.
Your request has been sent. We look forward to meeting all your vacation needs!