midnight-cove-ii-doveplum
Midnight Cove II - Doveplum | Siesta Key Vacation Rental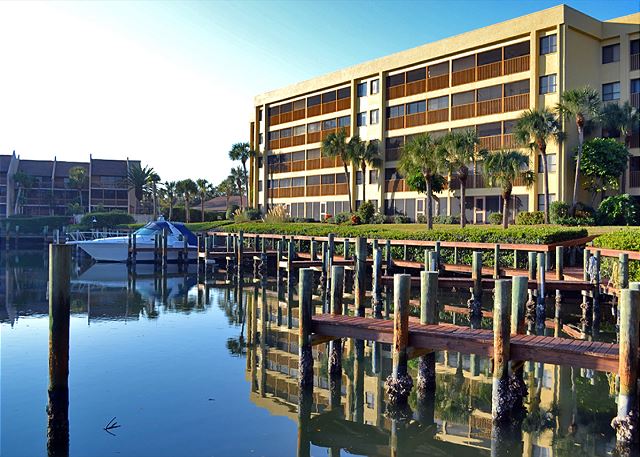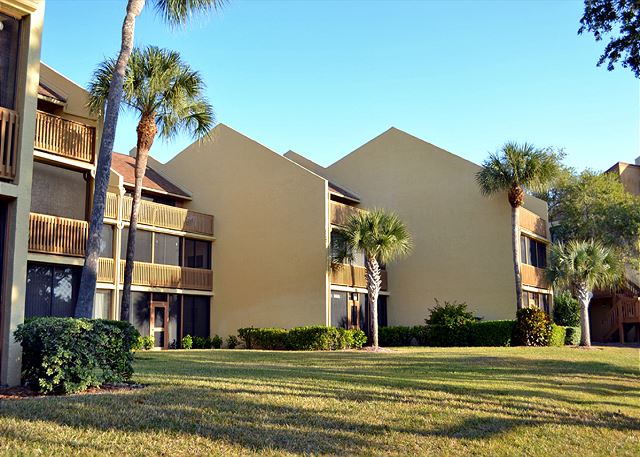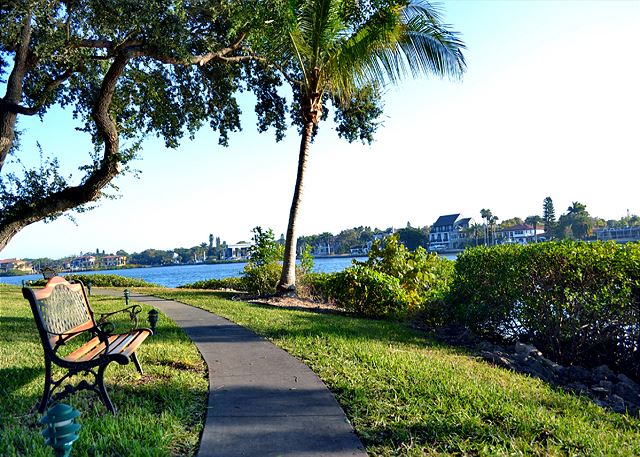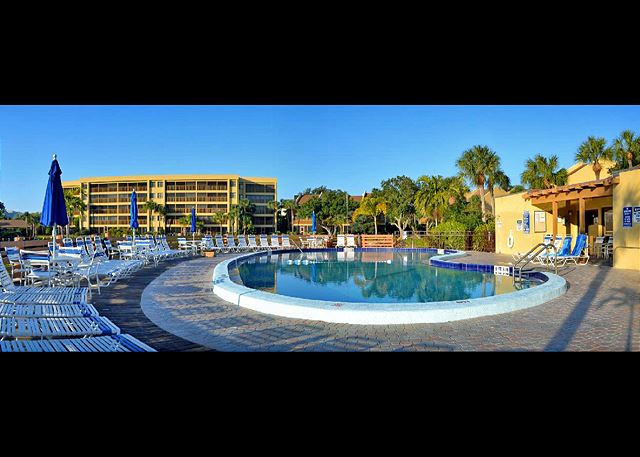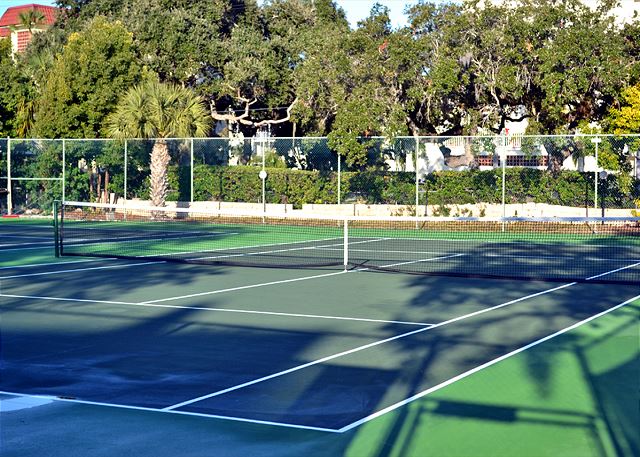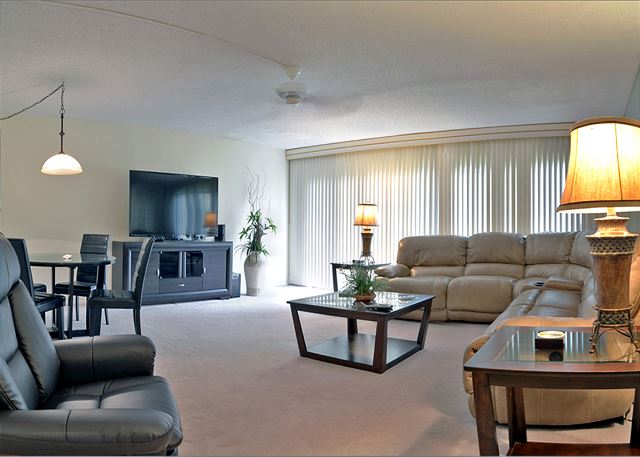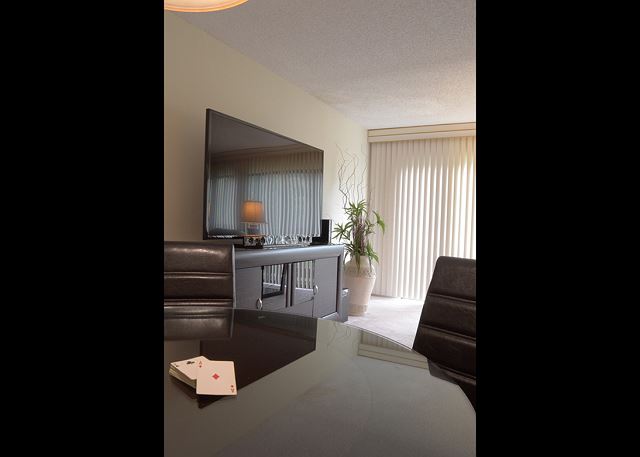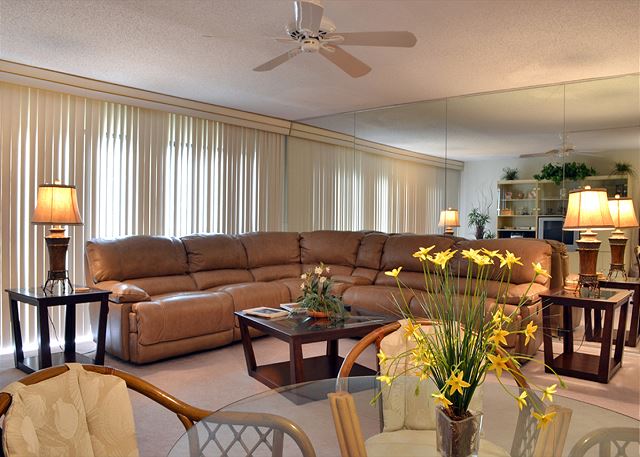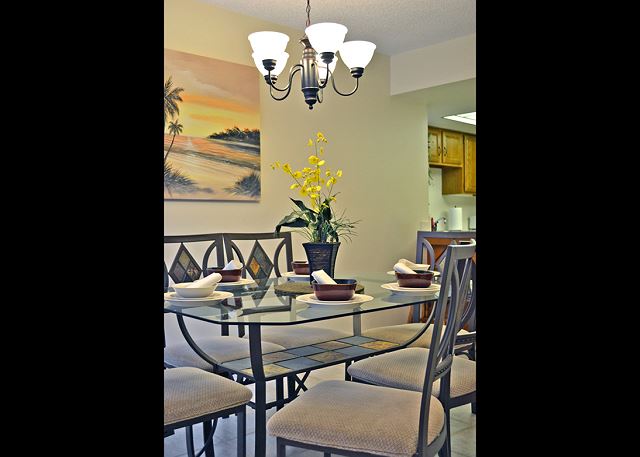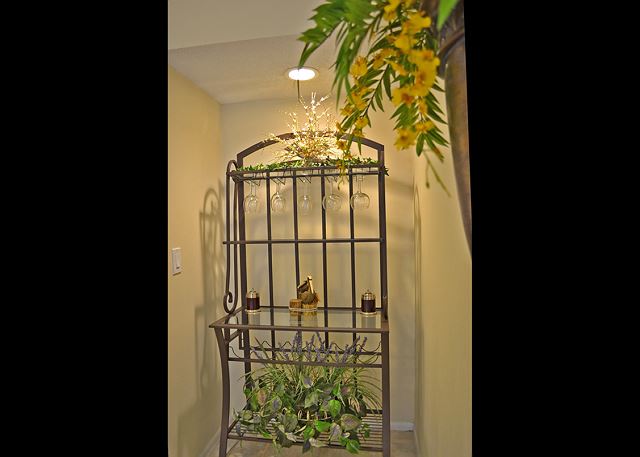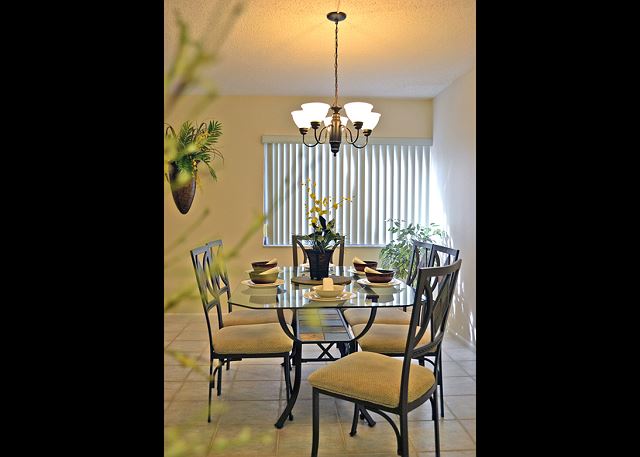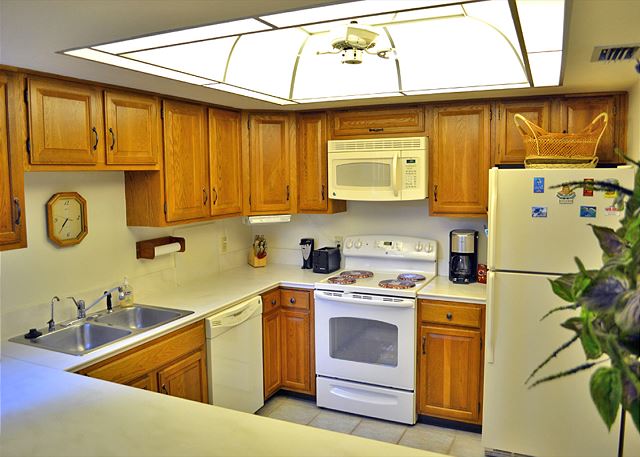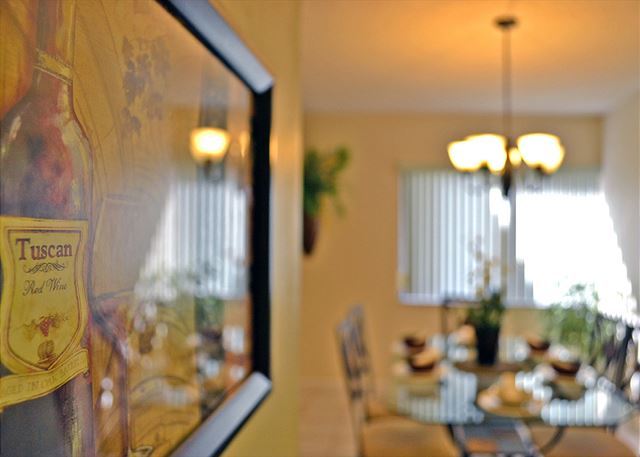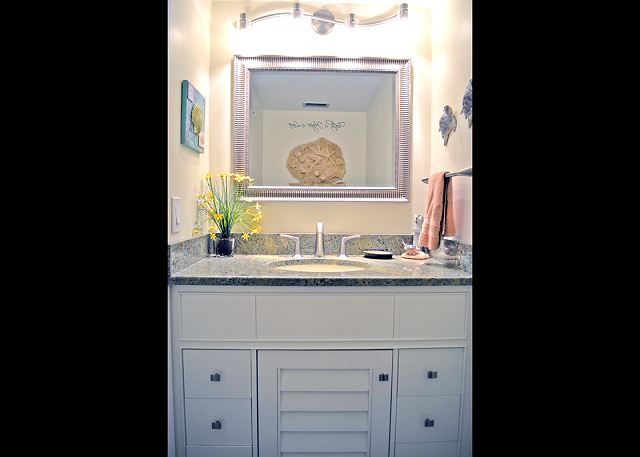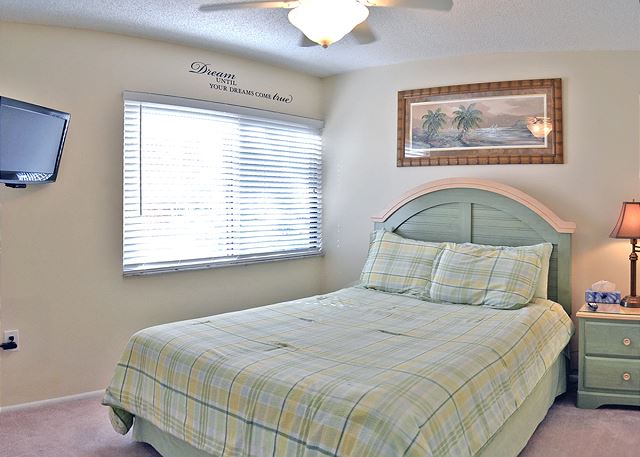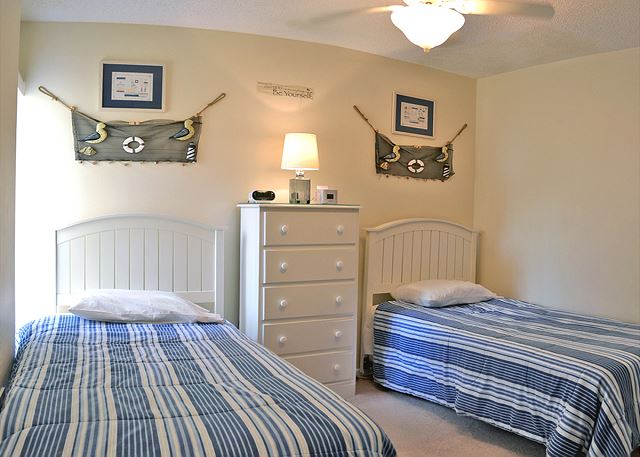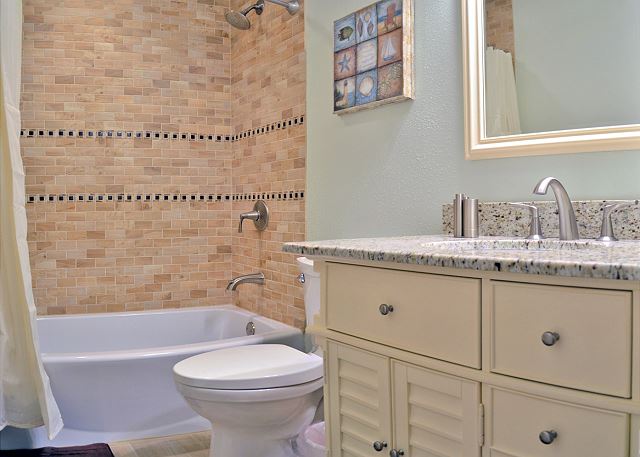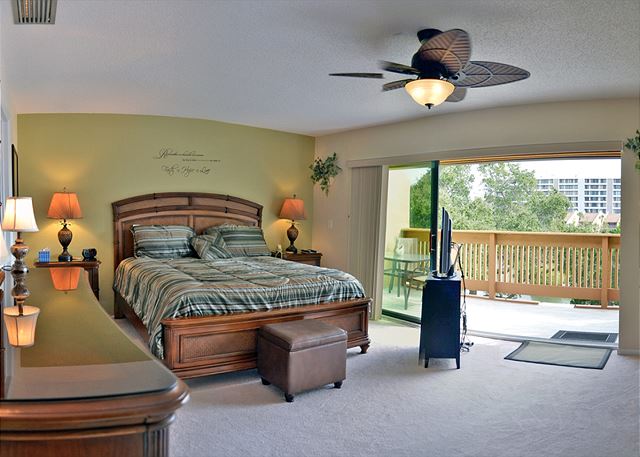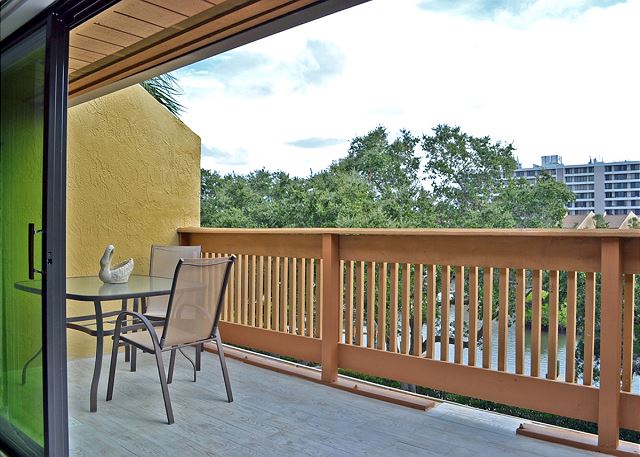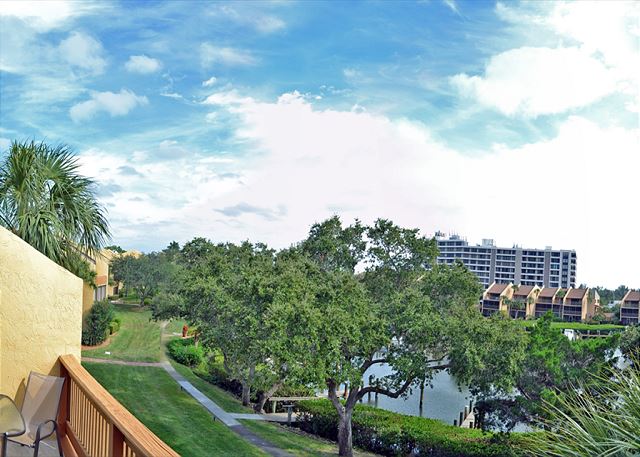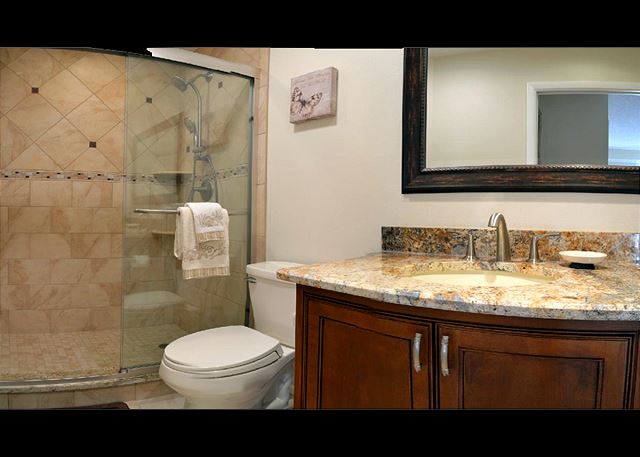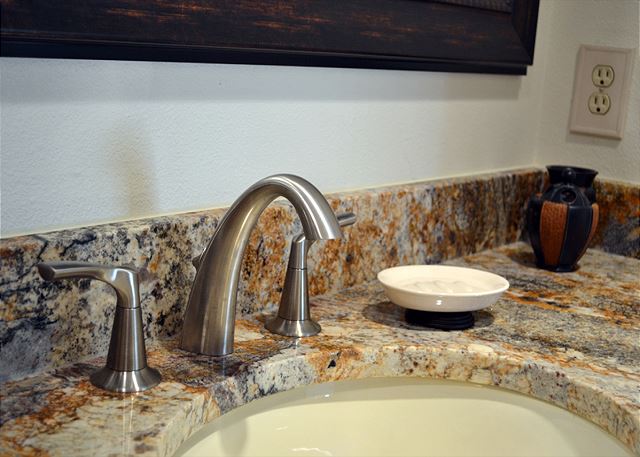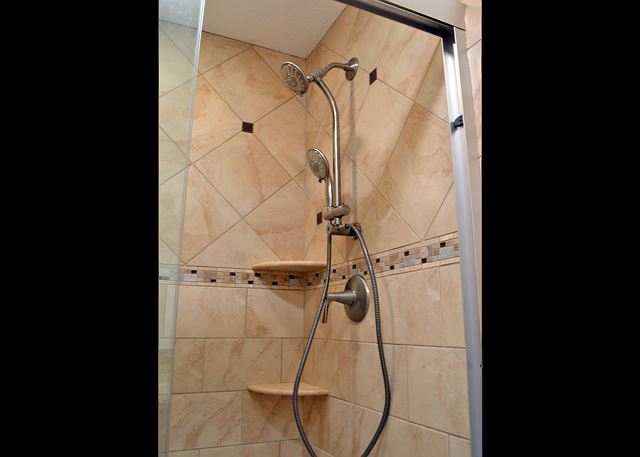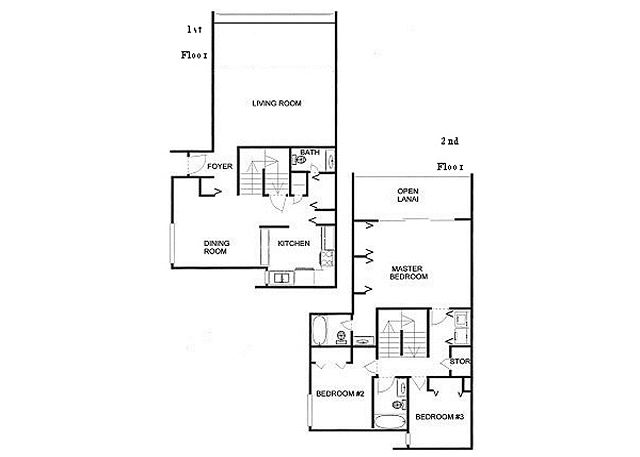 Spacious and clean, this 2 two story condo at Midnight Cove II has 3 bedrooms and 2.5 baths to accommodate you and your guests. The main living area has large family room with 65" flat screen TV, 6 person dining room, full kitchen, and half bath. Upstairs the large master suite with king-size bed and 40" flat screen TV also has a patio overlooking the lagoon which the complex is built around. The most unique feature of this unit is access to your very own boat dock just a few steps away. Private beach access is just across the street which will take you down to the white sands of Siesta and Crescent beach.

Additionally, there are two twin beds in the 2nd bedroom and a Queen-size bed in the 3rd bedroom both equipped with flat screen TV's. Fully equipped kitchen with breakfast bar opens out to the dining room. The complex offers tennis courts, barbecue area, and heated pool.

MINIMUM STAY REQUIREMENTS: 1 week minimum stay required. High season requires a Saturday - Saturday reservation.
| | Nightly | Weekly | Monthly |
| --- | --- | --- | --- |
| April 15 - May 31, 2017 | - | $1,000 | - |
| June 01 - August 11, 2017 | - | $1,400 | $4,000 |
| August 12 - December 22, 2017 | - | $900 | $2,800 |
| December 23 - January 05, 2018 | - | $1,498 | - |
| January 06 - January 31, 2018 | - | $1,000 | - |
| February 01 - April 20, 2018 | - | $1,700 | $6,933 |
| April 21 - May 31, 2018 | - | $1,000 | $2,800 |
Minimum Age Limit for Renters
Thank you for entering your review. The review will become available to the system shortly.
Beautiful condo
Rating:
Review Date: 05/10/2017
This condo was beautiful for our family perfectly. The kitchen is very stocked the bedrooms well all the rooms are great size. The walk to the beach was quick and easy and the grounds are very well kept. We loved it and can't wait to do a trip there next year
Manager Response: 05/23/2017
Response from Rent Siesta Key
Thank you for staying and the rave review. We are please to hear you enjoyed your stay at this property and we look forward to accommodating you next year.
Great place to stay in Siesta Key!!!
Rating:
Review Date: 04/03/2017
The condo was very well kept. Everything clean!!! Although, the only thing is when you have six people staying there, you must stagger showers because not to much hot water. Short walk to beach which was great!!! Although, midnight cove II needs some bathrooms somewhere or partner with midnight cove to use restrooms on the beach. When you have to go it is a far walk. My only other thing is the owner of condo needs to keep up with the codes to access the beach. They changed it on them and I don't think they told the owners, not owners fault. Great place to stay!!! I would love to come back sometime!!!!
Midnight Cove 725
Rating:
Review Date: 01/09/2017
We had a wonderful stay at unit was clean, spacious and had plenty of things in the unit. Nice to have beach toys, towels and other items to use. The unit was great. Please let the owners know how much we liked the unit.
Great Location
Rating:
Review Date: 12/12/2016
This is a nice place and is well equipped however it smells like moth balls in the kitchen and dining area. The location is great with easy access to the beach and is close to bike / kayak rentals and small grocery store. We enjoyed the use of the tennis courts and BBQ area. I would rent this place again.
November 2016
Rating:
Review Date: 11/19/2016
Another excellent stay at Midnight Cove 11. Weather was superb throughout so spent lots of time on the beach. Facilities were good but there was a shortage of loungers which was a bit of an issue as the pool area was being refurbished. Apartment was extremely comfortable and lacked nothing.
Manager Response: 11/19/2016
Response from Rent Siesta Key
Thank you for your stay at Midnight Cove II - Doveplum. The lounge chairs at the pool are supplied by the condo association and supply is out of our control.
Siesta Key at Midnight Cove 2
Rating:
Review Date: 08/23/2016
This is our second stay and we learned that if you are not directly on the beach , then it is wise to have a deeded access. We chose the property for this reason. The property grounds and pathway are very nice and the walk from our building (7) was about 5 minute walk across the street and through a couple of gates which were secured though codes. We were okay with the walk even with a three-year old, it was not bad.
We chose this location because it is across from Crescent Beach, which in my opinion is the nicest section for swimming even though there are no life guards, the beach is very clean in this area and the gradual walk out where you can stand knee-deep some twenty feet out is awesome with small kids. And close to Point of Rocks which has a bunch of seashells in that area for collectors and you can attempt to snorkel however the water has limited visibility.
It is a hike from the "Village" but we just drove a 5 minute ride each night to the beach access point by the village, watched the sunset, strolled the village and returned to our unit most nights.
We chose this unit because of our family size, The unit was upstairs/downstairs which is rare and served us well. The view is okay partial of the bay. The bathrooms (3) are updated and the kitchen is serviceable but need of some updating however that would probably drive the price of this unit up.
The pool was very nice located by the bay. The fitness room is very small. the grills are a 5 minute walk and had some propane ones, tennis courts and basketball too.
Overall, this unit served our family well. Of course, it would be better to stay directly on the beach but if you need the room that will cost you a bit more.
Midnight Cove 2
Rating:
Review Date: 08/23/2016
Fantastic condo, home from home.
Very spacious and fully equipped, location 2 mins from Beach which is fully accessible even with wheelchair. The complex is beautiful and all the residents are very welcoming. Cant wait to return....
Siesta Key vacation
Rating:
Review Date: 08/02/2016
It was a very nice condo and included everything we needed.
great location !!! rent this one its the best
Rating:
Review Date: 05/31/2016
all went to plan no problems checking in
could not be more helpful on the check in desk
but when we opened the door to our rental
WOW it was AUSOME !! & decorated very tastefully massive flat screen TV huge
lounge & so clean with every thing you could want or need & huge comfortable bed the location
is very quiet with nice gardens & just across the road from the beach & PUBLIX short drive away would recommend this property to anyone

Condo at Siesta Key
Rating:
Review Date: 04/05/2016
Loved the condo and location. Just a suggestion, the sheets in the Masterbedroom were quite worn and also the comforter.
Nice times
Rating:
Review Date: 03/21/2016
Great apartment, great location
Rating:
Review Date: 01/07/2016
Nice apartment complex within easy walk to a beach, restaurants and shops. Good WiFi, well equipped kitchen and fantastic leather sofa in living room. Could use some better beach chairs.
Lots of space
Rating:
Review Date: 11/30/2015
Spent a week in this unit with our parents and teenage children. We had plenty of space and the rooms are quiet. Short walk to the beach and great xanal view.
Repeat visit
Rating:
Review Date: 11/21/2015
Everything about the experience was as good as our first stay. Accommodation comfort,location, furniture,decor and all the fixtures were ideal
My rental experience
Rating:
Review Date: 08/12/2015
We rent the same condo for several years and we are very happy.We had all the comfort that we back next year you have special monthly rate?
Beautiful condo
Rating:
Review Date: 07/25/2015
The condo had everything you could think of. Very clean. Spacious rooms. Nice kitchen. We were very happy.
Slice of heaven
Rating:
Review Date: 07/07/2015
The location was perfect and had everything my family needed and then some. It was very well maintained and convenient to everything. We have rented several vacation homes over the years and this was one of the best. The rental process was very smooth and the app was helpful, too. My 7 yr old loved the reclining couch. I would say only word of advice is to bring/rent your own beach equipment.
Doveplum Condo
Rating:
Review Date: 04/28/2015
We have stayed at Midnight Cove 11 for approx. 10 ten years. As usual a relaxing, weather just outstanding, beach beautiful and the property managers and office staff more than helpful and accommodating. It has become a yearly tradition with our grown children begging us every year to rent at the Easter break. ( And of course at Midnight Cove 11.)
Great place to stay
Rating:
Review Date: 04/27/2015
Peaceful, relaxing, well equipped roomy condo. We really enjoyed our stay and hope to return in the future. It's in a great location too. A short walk to the beach and a great pool on property.
Perfect family condo in a great location
Rating:
Review Date: 04/03/2015
This is a very nice complex and perfect for a family vacation. The condo is well appointed with lots of space. We have been renting in Siesta Key for few years and this is our favorite condo. It is located across from the beach and the private beach access is very convenient. I enjoyed being outside and the third floor balcony was definitely a plus.
A wonderful Place
Rating:
Review Date: 02/16/2015
We rented this 3 bedroon 2 floor apartment for the second. The apartment is beautifully decorated with all the expected amenities. The property is very nice.
725 Midnight Cove II
Rating:
Review Date: 01/26/2015
We loved our stay in 725. It was clean and had every thing you needed to make your stay comfortable. We have already reserved the unit for next year. It is close to the beach and has a lovely pool.
Manager Response: 01/27/2015
Response from Rent Siesta Key
Thank you for staying and very happy to hear you enjoyed your stay. We look forward to accommodating you next year.
AMAZING CONDO
Rating:
Review Date: 01/05/2015
The condo is beautiful, clean, very spacious, our family enjoyed our stay & would definitely come back!!!! Would highly recommend!!!!
Manager Response: 01/06/2015
Response from Rent Siesta Key
Thank you for reviewing and glad you enjoyed your stay.
Great Vac Condo
Rating:
Review Date: 01/05/2015
The condo is well kept and well equipped. We ran into no snags through our one week stay. I'd come again if the opportunity arose.

Siesta Key itself is a great vacation destination. We went to the beach (though a bit chilly in December), went fishing (through Flying Fish Fleet), and just enjoyed the awesome weather.
Manager Response: 01/06/2015
Response from Rent Siesta Key
Thank you for staying and the review.
November 2014
Rating:
Review Date: 12/08/2014
Excellent, best recommendation I can give is to say I will book the rental property again if it is available
Manager Response: 12/09/2014
Response from Rent Siesta Key
Thank you for staying and the review. We look forward to accommodating you in the future.
Family Getaway
Rating:
Review Date: 09/22/2014
This unit was perfect for our family of 6. Very spacious and in a great location.
Manager Response: 12/09/2014
Response from Rent Siesta Key
Appreciate the positive review and hope you can return in the future.
Love the place, very clean, nice kitchen, comfortable beds.
Rating:
Review Date: 09/02/2014
Beautiful place, beach just across the street.
Midnight Cove rental
Rating:
Review Date: 08/13/2014
We had a very nice vacation.The only negative point was the fact that we did not have telephone,After so many years in rental(many years in the same unit)I was very surprised .I c tought that the phone was disconnected so I called the management and they told me that they did not advertised a phone line ,what if you don't bring a cell phone?I think that having a telephone in a unit is basic for security even if you have to pay to use it.You should at least notice the renters that you don't have the service.
Manager Response: 08/18/2014
Response from Rent Siesta Key
Thank you for the stay. The amenities list states "No Phone". We have an international smartphone for rent for international customers with unlimited talk, text, web.
dove plum midnight cove II
Rating:
Review Date: 07/28/2014
We had a lovely time! Condo is gorgeous. We especially loved the couch! So comfortable. Right across from beach access. Would definitely recommend!
Midnight cove2 fantastic stay
Rating:
Review Date: 07/21/2014
Great place clean modern absolutely beautiful
Or
Rating:
Review Date: 07/14/2014
Perfect week at the beach
Great location! Great family vacation...
Rating:
Review Date: 06/16/2014
We really enjoyed our recent Memorial Day week vacation at this condo. We vacationed with 5 adults and loved all of the space this condo provides. Check in and out is super simple. Make sure to read your info. packet for all of the entry codes you will need. The living room is comfy with lots of leather power recliners and an oversized Tv. The kitchen is equpped with everything you would need. Bedrooms and bathrooms are also sufficient. Walk to the beach is literally 5 minutes! Plus this beach area is private so you won't be on top of other people like the public beach. Walk to restaurants, ice cream and paddle board rentals. The pool at the condo complex is also very nice and well kept. You will need a car if you want to travel to the village (we found the free transportation, tip cars, to be unreliable around meal times) or to other area shopping, beaches.

Upgrade suggestions: full length mirrors in bedrooms, tv in twin bed room, more washcloths (we found a million towels but had a hard time finding these), new beach chairs, umbrella, etc. (outdoor closet was full of stuff but most of it was heavily rusted and umbrella stake handles were broken off). Not having beach chairs, etc is a bummer because you are not allowed to use any of the midnight cove beachfront chairs, umbrellas, etc. so you need to provide your own.

All in all, we would definitely stay again and recommend to friends. The area is beautiful and safe. The sand is to die for and you can wade 100 feet out into the gulf. We saw manatees only a few feet from us!
Exceeded all my expectations !
Rating:
Review Date: 06/05/2014
The unit was immaculate. absolutely spotless. It was much larger than I had expected. the bedrooms were very comfortable and spacious. The view was very nice and the property and pool was kept nicely. Plenty of seating in living and dining rooms. Incredibly relaxing. We came down with a large group for my daughter's wedding. It was such a nice reprieve to sneak away from the chaos of the wedding and relax in the pool or beach. If i had any complaint it would be the AC. I understand that the summer heat taxes the AC units but upstairs was a little too warm for comfort. I'm not sure there is much that could be done. It's a 2 story in florida in the summer. I don't think any unit would be able to keep up that kind of demand. I will definitely reccomend this unit and may be back for a few weeks in december for the birth of my grand child. I couldn't possibly have been more pleased with our experience. Thank you for and awesome, stress free vacation
Manager Response: 06/14/2014
Response from Rent Siesta Key
Thank you for staying at our vacation rental and glad you enjoyed your stay. The A/C is brand new and can easily handle the unit. Guests seem to alter the number of vents open upstairs and downstairs to their liking. Making sure they are all open upstairs and a few closed downstairs will be added to our property check prior to guest check-ins now.
Your request has been sent. We look forward to meeting all your vacation needs!