mangroves-at-holmes-beach
Mangroves at Holmes Beach | Bradenton Beach Vacation Rental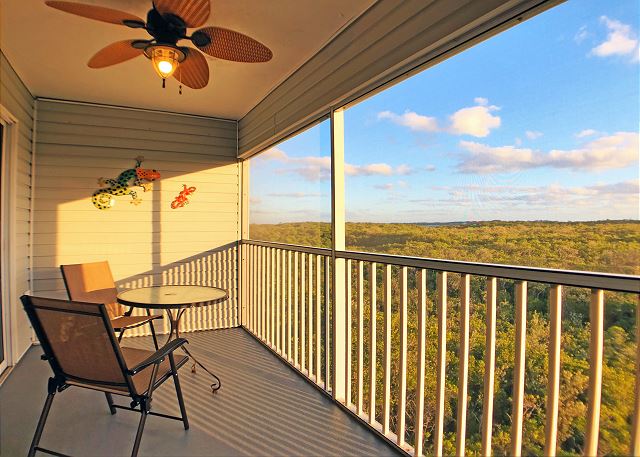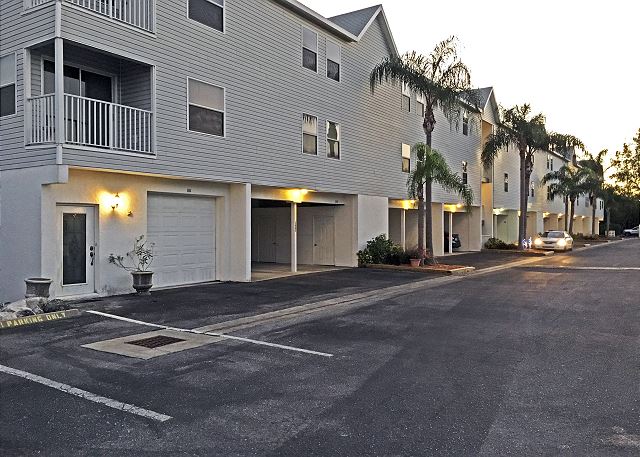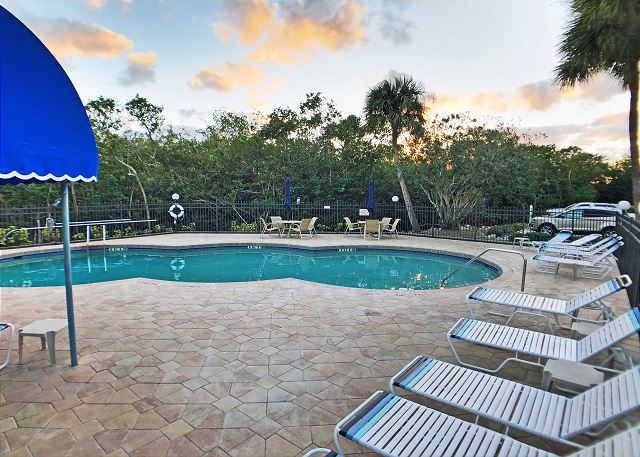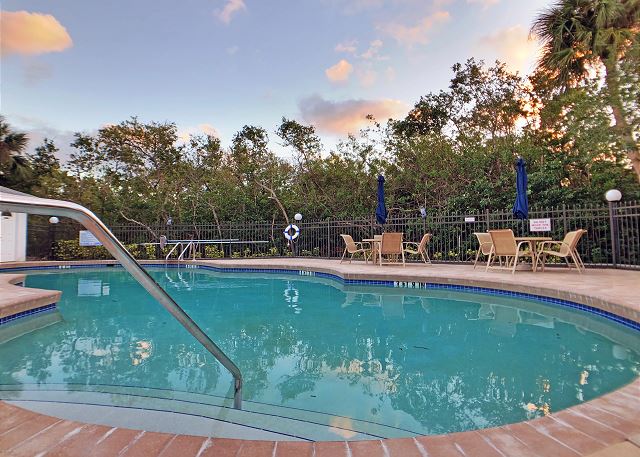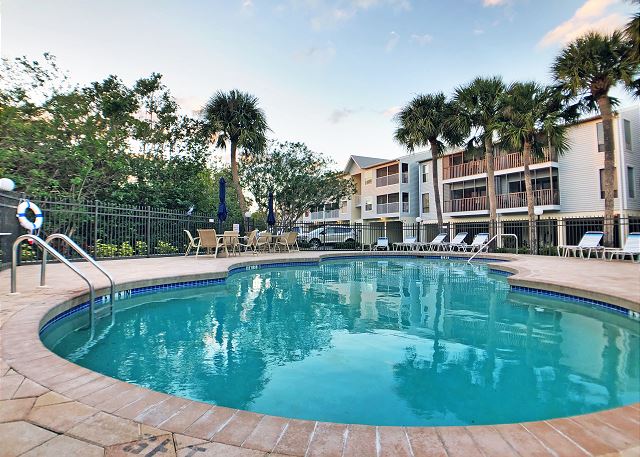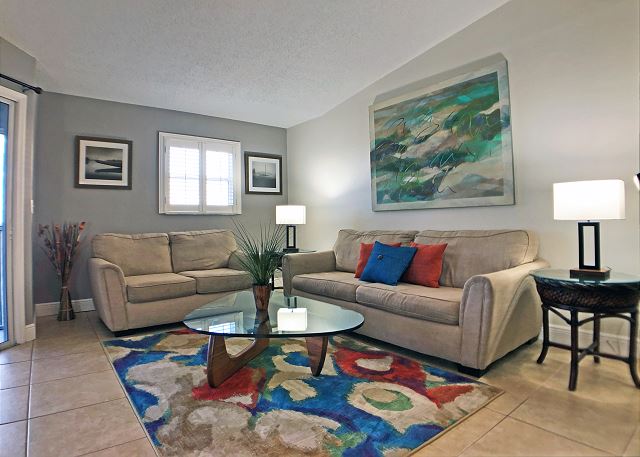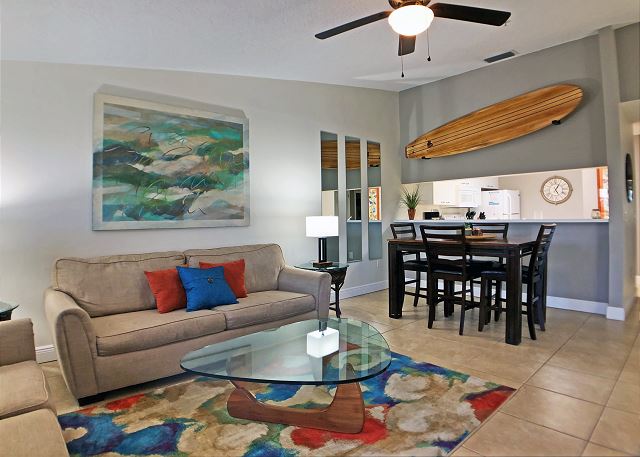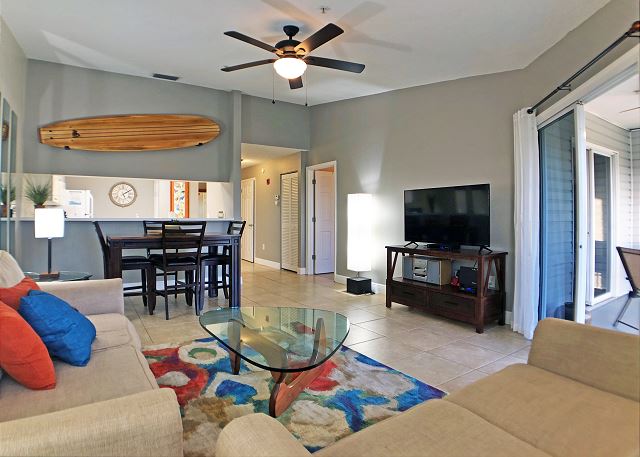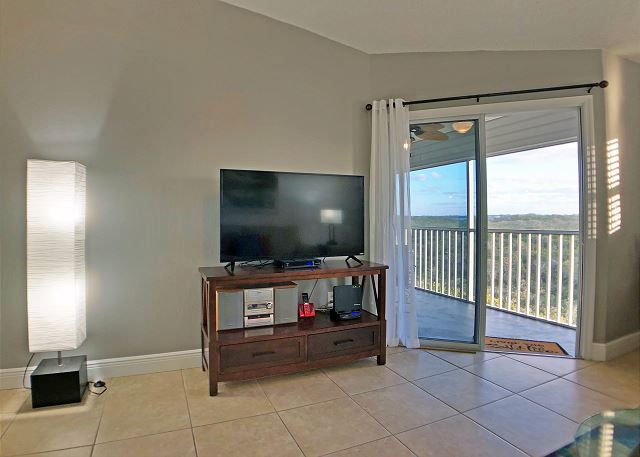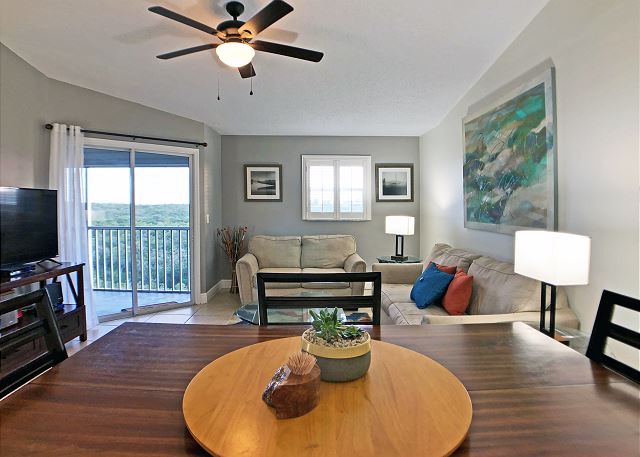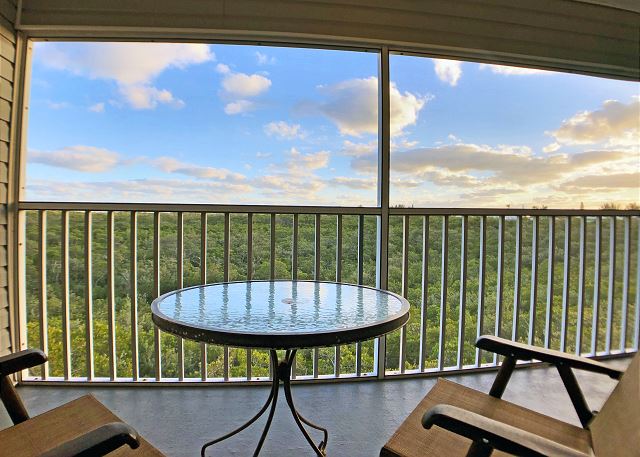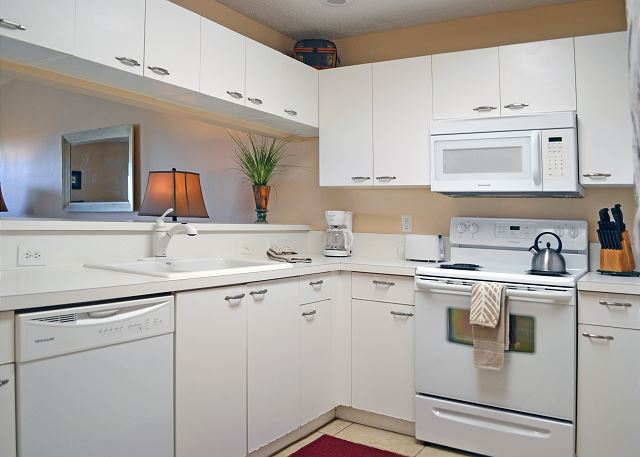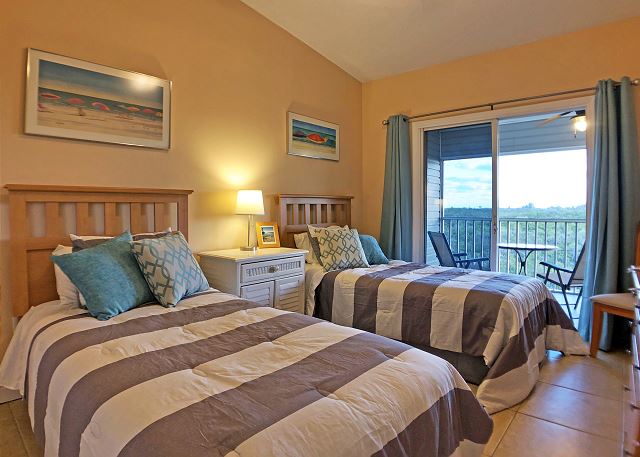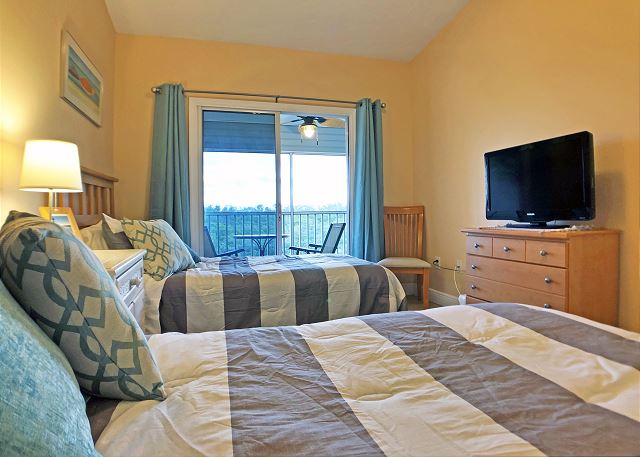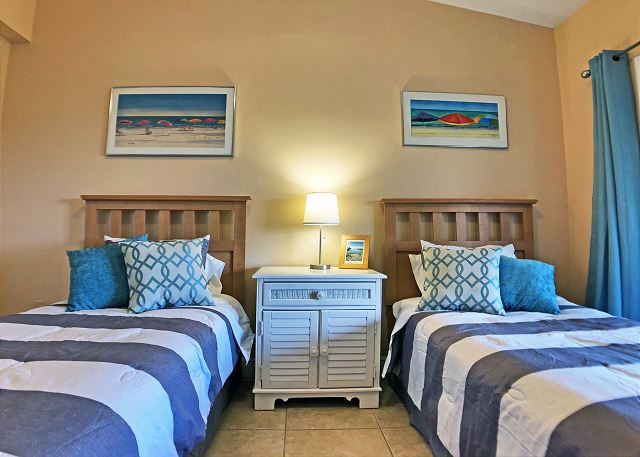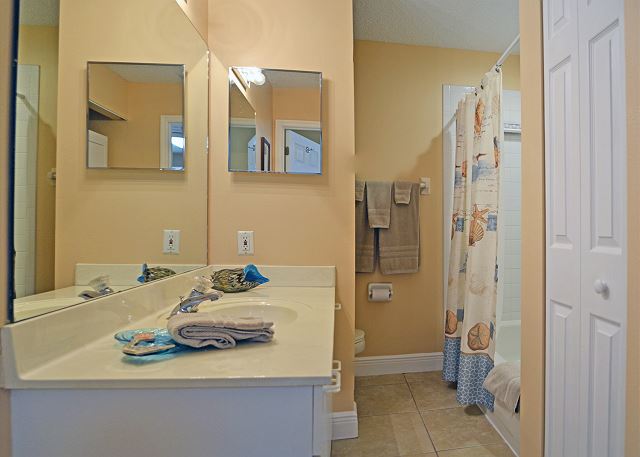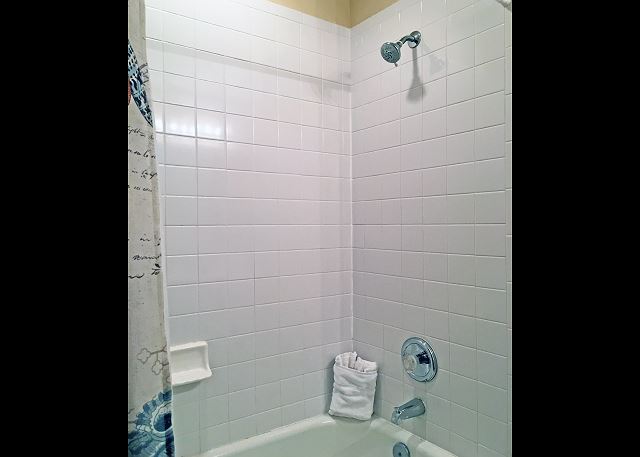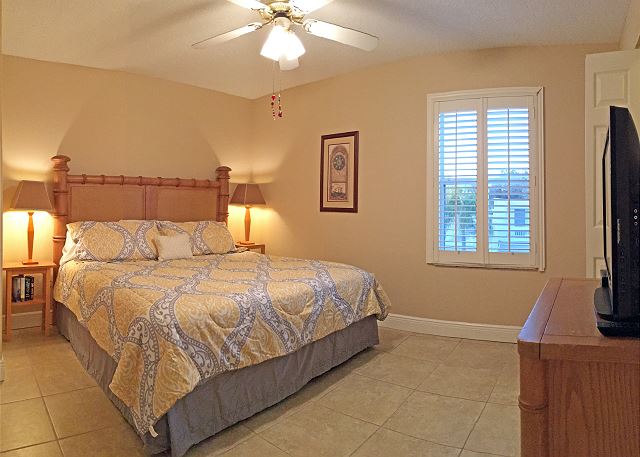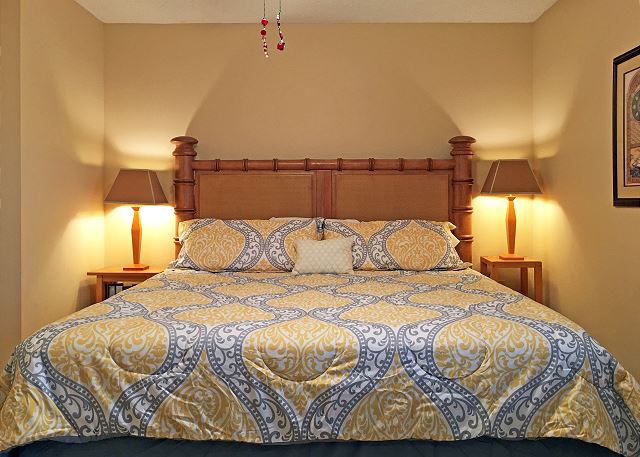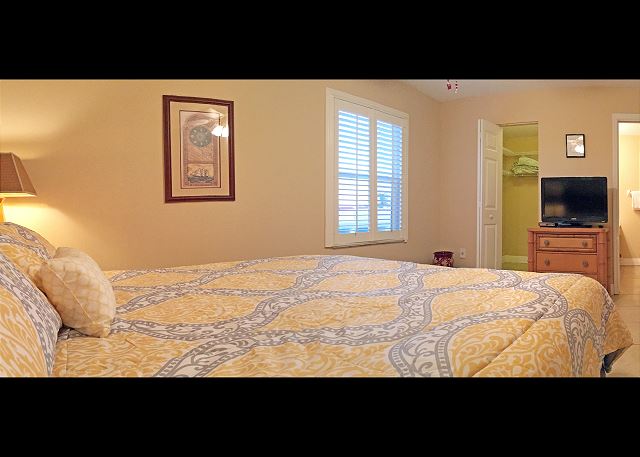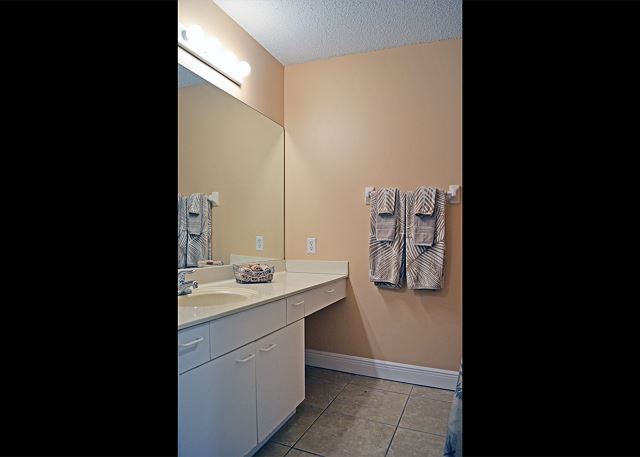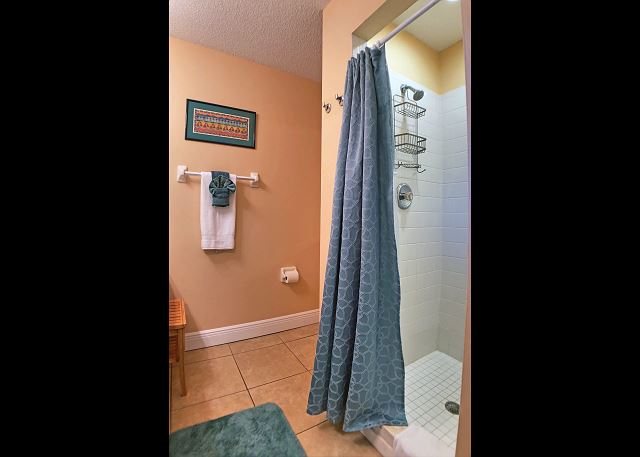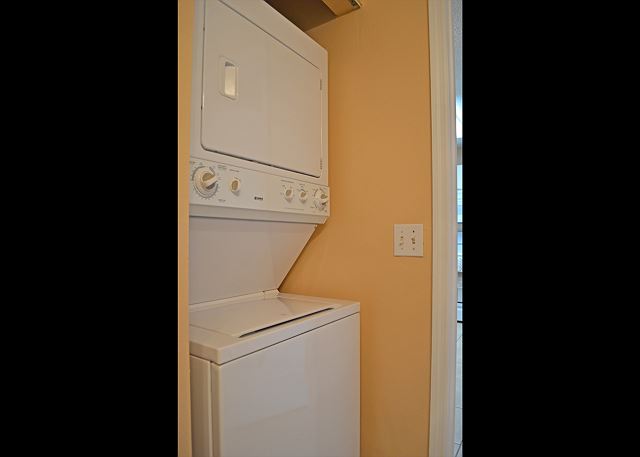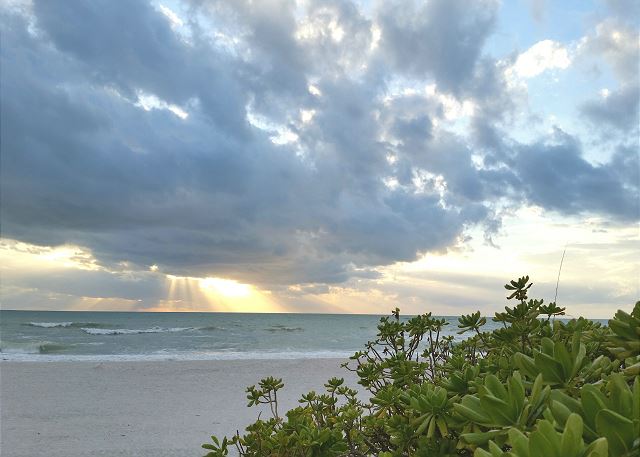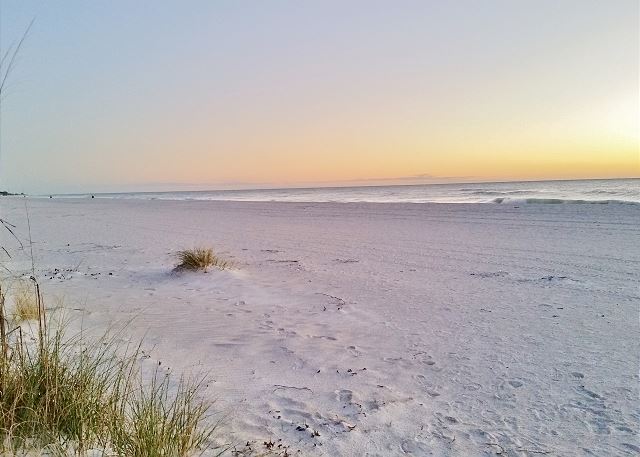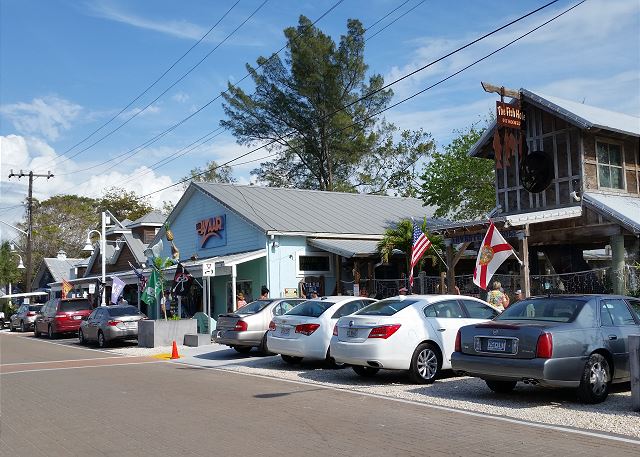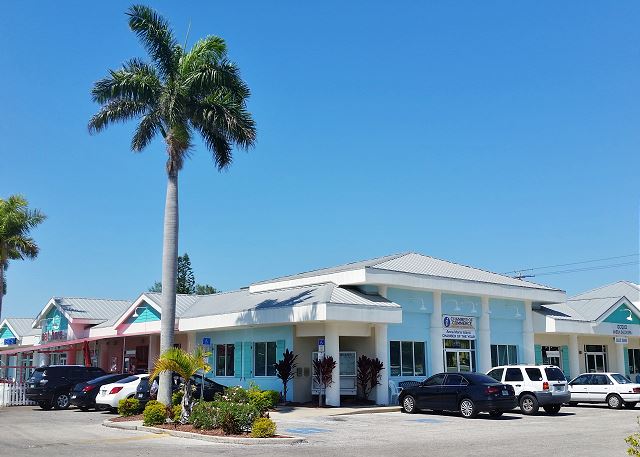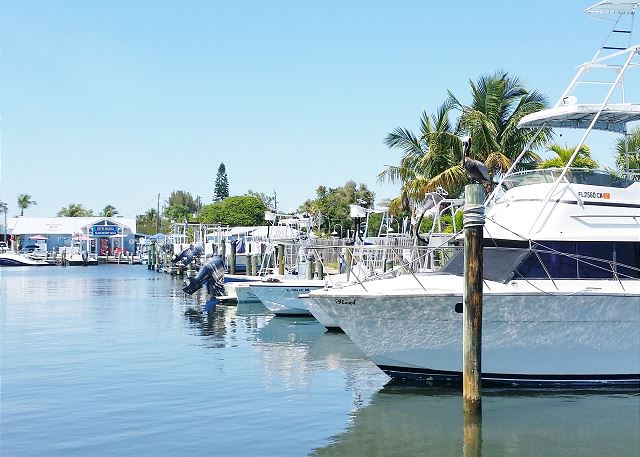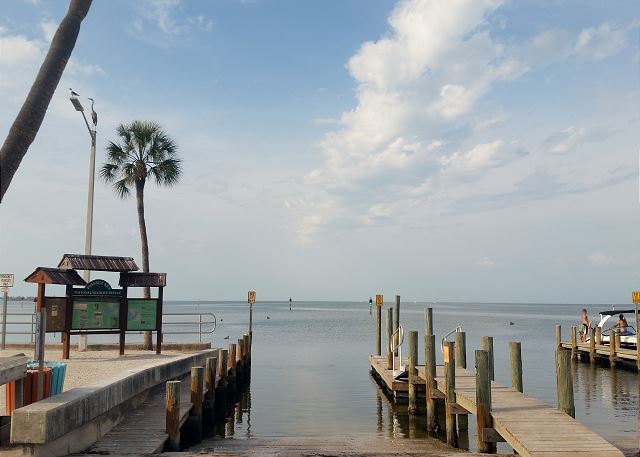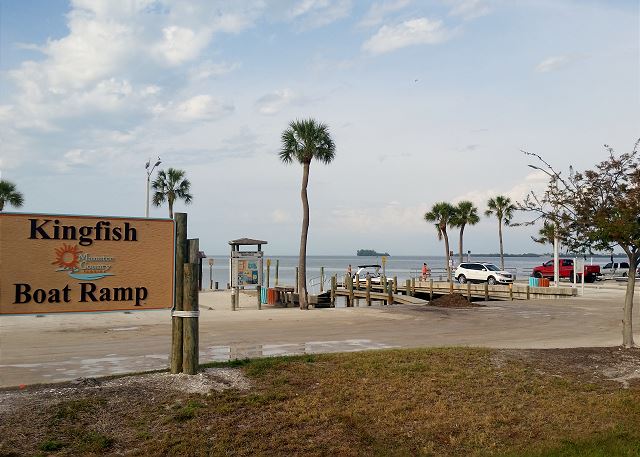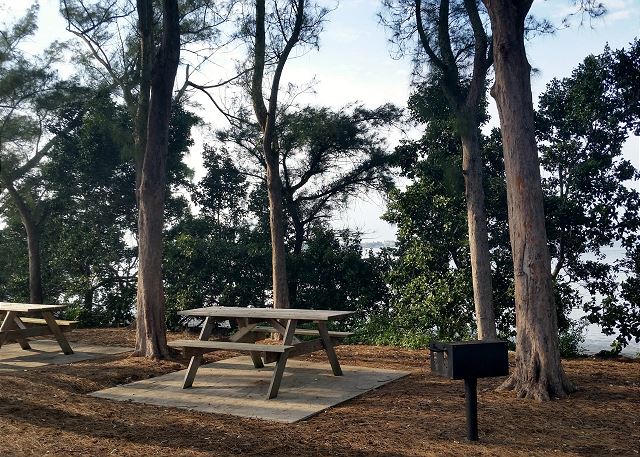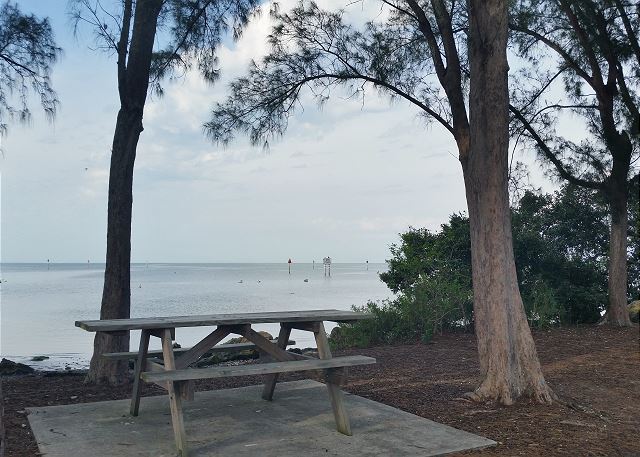 Enjoy quiet sunsets from your private screened balcony at this two bedroom two bathroom third floor condo with preserve views. The large kitchen with breakfast bar is well stocked with everything you would need for preparing small meals to family dinners. The living room is furnished with a flat screen, and dining table with seating for six. The living room also opens out to the balcony through large sliding glass doors and furnished with a small table and chairs. Back inside to the first of the two bedrooms is a guest bedroom furnished with two twin-size beds and TV. This room also opens out to the balcony through large glass sliding doors. The guest bathroom has a large vanity and tub/shower combo. Continuing on to the spacious master suite furnished with a king-size bed, TV, and has a walk-in closet. The en-suite bathroom has a large vanity and shower.

The community offers a heated pool open year round and is centrally located just minutes walking distance to a grocery store, shops, restaurants, and most importantly the beach. Anna Maria Island and the surrounding area has an extensive number of options when it comes to fun in the sun and water sports. From renting a boat, fishing, or relaxing at one of the beach front restaurants, Anna Maria Island has a lot of island life to experience.

MINIMUM STAY REQUIREMENTS: 1 week minimum reservation required and Saturday to Saturday during peak season. Association application and approval needed prior to reservation acceptance.
| | Nightly | Weekly | Monthly |
| --- | --- | --- | --- |
| February 16 - April 26, 2019 | - | $1,200 | $5,144 |
| April 27 - May 31, 2019 | $100 | $700 | $3,000 |
| June 01 - August 09, 2019 | - | $700 | $3,000 |
| August 10 - December 20, 2019 | $85 | $595 | $2,550 |
| December 21 - January 03, 2020 | - | $1,183 | - |
| January 04 - January 31, 2020 | - | $800 | - |
| February 01 - April 17, 2020 | - | $1,200 | $5,144 |
Air Conditioning

Clothes Dryer

Communal Pool

Hair Dryer

Internet

Iron & Board

Near Beach

No Phone

non smoking only

Parking

pets not allowed

scuba diving or snorkeling

Television

tennis

Washing Machine

Stairs
Thank you for entering your review. The review will become available to the system shortly.
Sehr schöne Wohnung
Rating:
Review Date: 12/26/2018
Die Lage der Wohnung ist gut. Vom Balkon aus blickt man in den Magrovenwald.
Preis/Leistung sind sehr gut. Es sind nur wenige Schritte zum Beach.
Manager Response: 02/09/2019
Response from Rent Siesta Key
Harald, vielen Dank, dass Sie bei uns geblieben sind und sich die Zeit genommen haben, eine Bewertung abzugeben. Sie sind jederzeit willkommen!
Beautiful place
Rating:
Review Date: 09/19/2018
Very nice vacation rental, had everything that we needed. Awesome location. Will definitely come back.
Manager Response: 10/08/2018
Response from Rent Siesta Key
Oksana it was a pleasure to host your stay! Please do come back and see us again soon!
Sandy Point II Location
Rating:
Review Date: 07/02/2018
We love staying at Sandy Point. The condos are comfortable and clean. The location is perfect. It's convenient to the beach and Publix, as well as a variety of good restaurants. Management was professional and accomodating. Would recomend this location.
Manager Response: 07/13/2018
Response from Rent Siesta Key
Brandy it was a pleasure to host your stay. Thank you so much for the kind review. We hope to see you again soon!
Quiet Condo Away from the Traffic
Rating:
Review Date: 06/05/2018
Still close to everything you need but back in a quiet area. Price is just what I was looking for.
Manager Response: 06/09/2018
Response from Rent Siesta Key
Thank you for choosing Rent Siesta Key, Lora! We are so glad to hear you enjoyed the serene location of this home overlooking the mangroves. Many of our guest report they really enjoy relaxing on the balcony with that view! Please come back and see us again soon!
Paradise
Rating:
Review Date: 04/16/2018
Totally surprised at the view off of the lanai of the trees. Unit was very comfortable.
Relaxing
Rating:
Review Date: 04/11/2018
Loved the porch overlooking the mangroves! It was a great spot to read in the morning and enjoy my cup of coffee. The location was conveniently located near Publix and Dollar Tree so we could easily pick up an item on our walk to the beach.
Very nice apartment with great location
Rating:
Review Date: 03/26/2018
My wife and I, and our two small kids, had a great week here. The apartment was really nice. Very clean and well equipped. Enjoyed pool very much, though it was not heated the last three days. Perfect location on a lovely island. Walking distance to beautiful beach, grocery store and restaurants. We did trips to Tampa, St. Petersburg and Sarasota, which all were really nice. Thanks for a great stay!
Great View of Mangroves
Rating:
Review Date: 01/22/2018
Great stay, the weather could of been warmer, location was good.
Priced right for time of year.
Just make sure your can climb steps with your luggage.
The pool was warm after third day of stay.
No BBQ
No Bikes
Manager Response: 01/22/2018
Response from Rent Siesta Key
Thank you for choosing to stay at Mangroves on Holmes Beach. We are glad to hear you enjoyed your stay. The community does not allow BBQ grills in, near, or around the buildings as most all condominium communities as they are fire hazards. There are however park style grills found at Coquina beach just a few minutes drive south. Bike can be rented from various local activities equipment rental companies on the island. Bikes run anywhere form $9/day to $14/day.
War ein schöner Aufenthalt
Rating:
Review Date: 12/25/2017
Wohnung war mit Geschirr sehr gut ausgestattet. Wohnung war sehr sauber.
Alle Geräte haben super funktioniert und es war sogar Kaffee bereits vorhanden.
Manager Response: 01/22/2018
Response from Rent Siesta Key
Vielen Dank für Ihren Aufenthalt im Mangroves on Holmes Beach
anna maria island
Rating:
Review Date: 09/21/2017
We were very happy with our rental at the Mangroves. It was very clean and we had everything we needed.We also liked where it was located, very convenient to everything. We also used the Trolley.
Manager Response: 01/22/2018
Response from Rent Siesta Key
Glad to hear you enjoyed your stay and we look forward to accommodating you in your future visit to Anna Maria Island. The trolly is a great way to get around the island. There is a stop not too far from the entrance to the community.
NICE!!!!!
Rating:
Review Date: 06/26/2017
Got to the place and the toilet tank in the hallway wouldn't full up. I called someone around 4:00 or so on a Saturday, thinking there's no way it'll be fixed today. To my surprise a guy showed up about 45 min latwr. He tried to fix it, and we thght he did. Shortly after he left it did the same thing. I sent a service email in and again the guy showed up immediately, by then I'd fixed it and it worked for the rest of our stay. I was still highly impressed with the service and the place in general!!!!!!! GREAT SERVICE!!! The place was really nice and clean. The shops and beach were as advertised, VERY CLOSE and in walking distance. ANNA MARIA ISLAND is definitely our new vacation location and we will come back and stay at the same place again!!!!! THANKS, GREAT PLACE TO STAY! I will say this if u don't like walking up stairs then this may not be the rt place, about 4 flights or stairs. But it wasn't a problem for us.
Manager Response: 01/22/2018
Response from Rent Siesta Key
Thanks for staying at Mangroves on Holmes Beach. We have since replaced that pesky toilets internals and should not have any issues anymore.
Good Value
Rating:
Review Date: 06/19/2017
My husband, two teens and I stayed 6/10 - 6/17. The unit is well equipped and a great value. The walk to the beach was pretty easy, just cross the main road and walk behind the shopping plaza and then 3 blocks straight back to the beach. I usually like to stay closer to the beach, but for the price the walk was OK.
The Kitchen had everything we needed to prepare meals.
The view from the balcony was so nice!
The unit was pretty much clean, except that all the base boards we coated in a lot of dust. SO much that I noticed it.... in every room.
The Unit itself was very dated and run down. Chipped cabinets, big chunk thick caulking and grubby tile.
The beds were all extremely uncomfortable.
The master bathroom shower was extremely tiny.
It is stated in the listing, (about the stairs)but I have to say that I will never stay anywhere that you have to walk up three flights again.
We enjoyed the Roku TV in the Master BR.
All in all, I think the rental is a good value and you get what you pay for.

Nice place centrally located, unwanted sales interruptions
Rating:
Review Date: 03/20/2017
Our condo was well stocked with the basic necessities, clean, and close to a strip mall and Publix grocery store. We enjoyed the kidney sharper heated pool just 50 yard away. It could have floor lamp by the dinner table b/c it was dark in the far corner we eat. We were unhappy that three salesperson came thru our condo around noon three straight days in a row. Only one of those did we get the notice in advance announcing their coming into our condo when we were gone noontime..
Manager Response: 04/06/2017
Response from Rent Siesta Key
Thank you for staying. Guests are notified of all property viewings a minimum of 24 hours in advance via email. These showings were all scheduled and notification sent 3 days prior to them happening.
Nice vacation in excellent location
Rating:
Review Date: 12/30/2016
well equipped apartment in excellent location in walking distance to beach and grocery shop
Great twelve days vacation ....
Rating:
Review Date: 12/24/2016
We had a really good time here in December . The location although not on the beach was only a short walk away and across the street from a variety of shops including a very friendly staffed Publix. Condo was spotless and equipped with everything needed for self catering. Enjoyed getting the free trolley bus to the pier , happy hour at the bar and dolphin watching .. wish we were still there !
A good stay
Rating:
Review Date: 11/19/2016
Extremly convinient location with good opertunetyes for cooking and dine at home
convenient appartment with a really great view
Rating:
Review Date: 10/28/2016
Clean, spacious and very well equipped appartment with a great view on the mangroves. You can enjoy the sunrise from the balcony in total privacy. Pool is heatet. travelers from abroad: notice your unit number, the adress ist not enough to find the flat. I searched the flat for half an hour till I finally reached somebody on the telephone who could fix my problem. But apart from that - it's a great place to stay for a reasonable price, shopping is in walking distance, beach 7 min. by ft.
Manager Response: 11/04/2016
Response from Rent Siesta Key
Thank you for your stay at the Mangroves at Holmes Beach property. This 2 bedroom 2 bath condo located on Bradenton Beach is perfect for catching up on rest and relaxation. All of the check-in information is sent out 6 weeks prior to arrival, this is a 5 page packet of all the information you will need to find the unit, check-in instructions, various instructions, and the check-out procedure. The guests call was answered promptly and stated they had printed out the check-in information and had brought it with them. When our agent spoke with them she referred them to the unit address which is located on the first page with a map and unit number. The guest had all this information with them it was just a matter of reviewing the information provided.
My stay in Mangroves
Rating:
Review Date: 10/14/2016
My stay was really nice,we arrived early morning October 6. I thought we would have arrived late October 5. We had a flight change. I think i should be refunded for a day because of th delay.
W didn't check in until 3am October6th. When we did arrive the air conditioning was broke. I put in a call to the manager he was we prompt. There was someone at the rental that day around 1:00pm. Every other day was good.I would use this rental again. Next year i would like a rental on the i will have to start looking again. If your company has any rentals on the beach please let me know. Thank You for everything.
Manager Response: 10/14/2016
Response from Rent Siesta Key
Thank you for your stay at Mangroves at Holmes Beach. This 2 bedroom 2 bath condo located minutes from the beach and town is the perfect place for some much needed R & R. Our refund policy clearly outlines what constitutes a refund, changes to your flight would not be something that would warrant a refund as you are leasing the unit for a specific period of time, taking it away from someone else enjoyment. We also offer the option of purchasing travel insurance which would cover delayed or cancelled trips. Being that this is a private residence issues with appliance, air conditioning, etc. do happen on occasion and we strive to rectify the matter as soon as possible.
Quiet get away
Rating:
Review Date: 05/22/2016
Everything was great. My only complaint would have been the stairs, didn't realize it was on the third floor
Your request has been sent. We look forward to meeting all your vacation needs!