Holiday House - 2 | Siesta Key Vacation Rental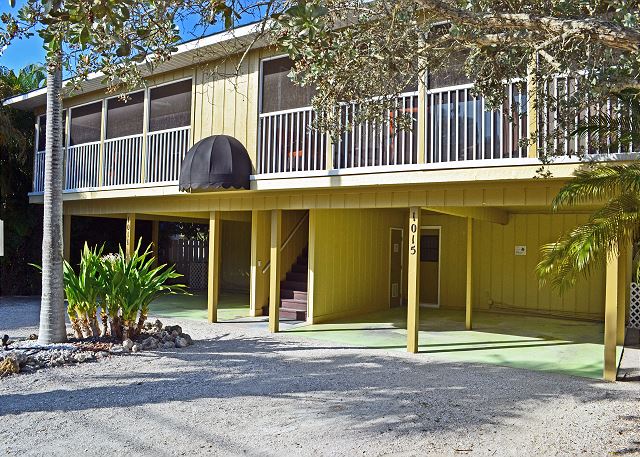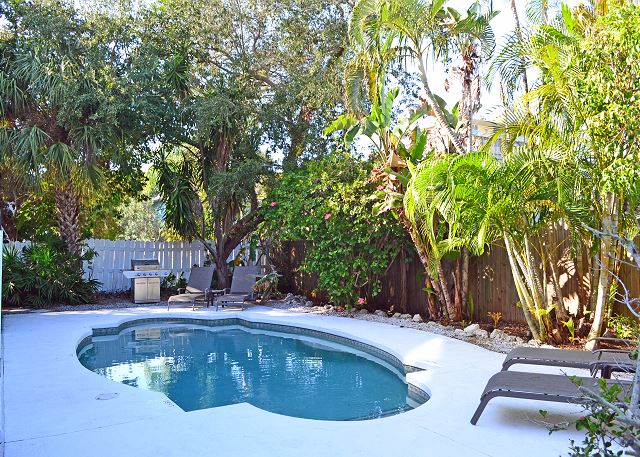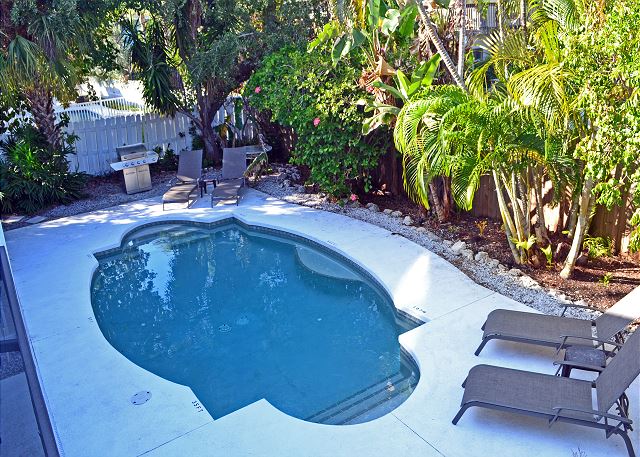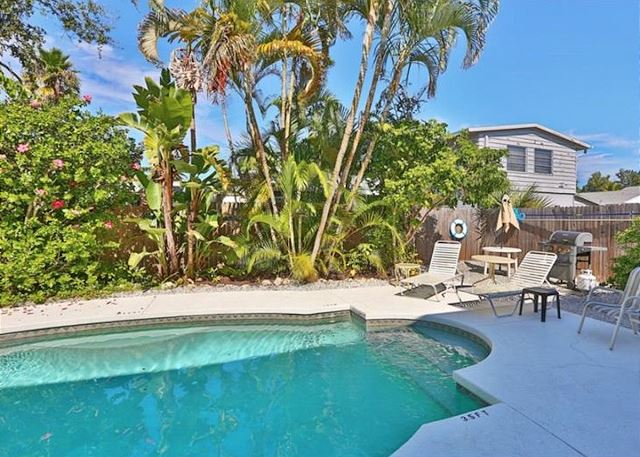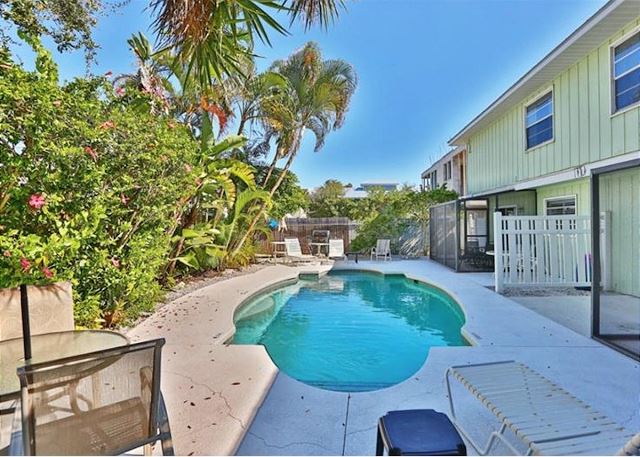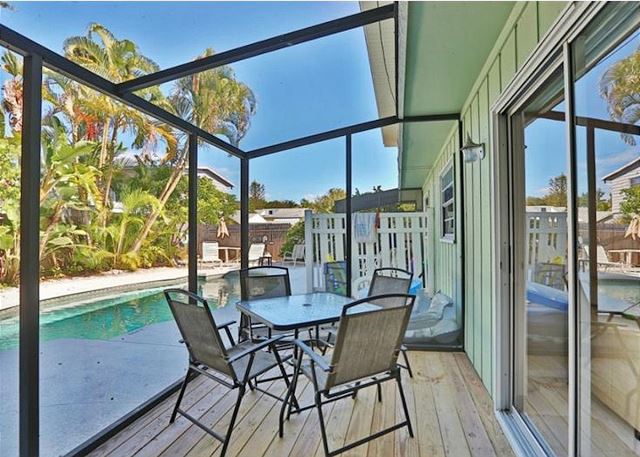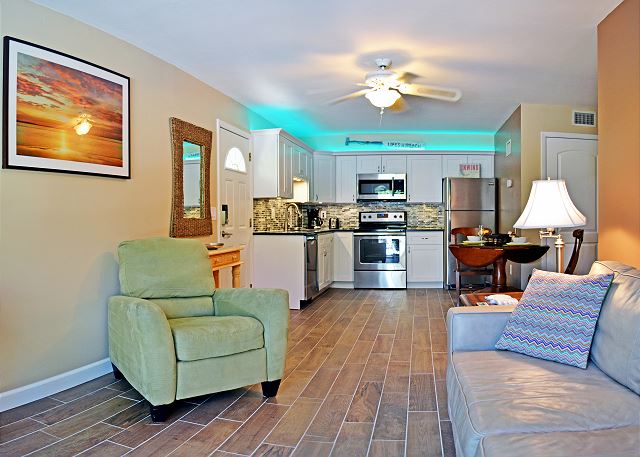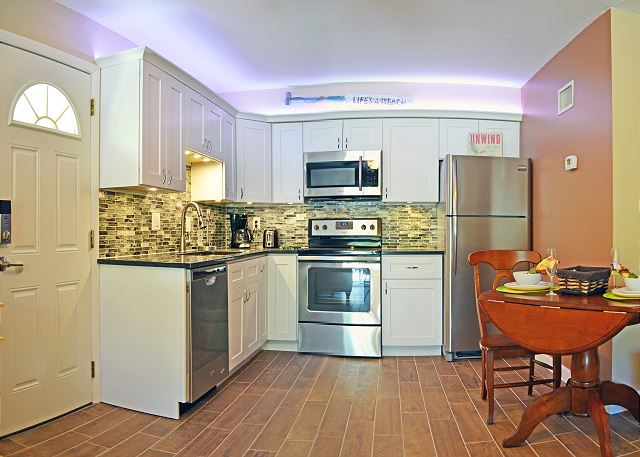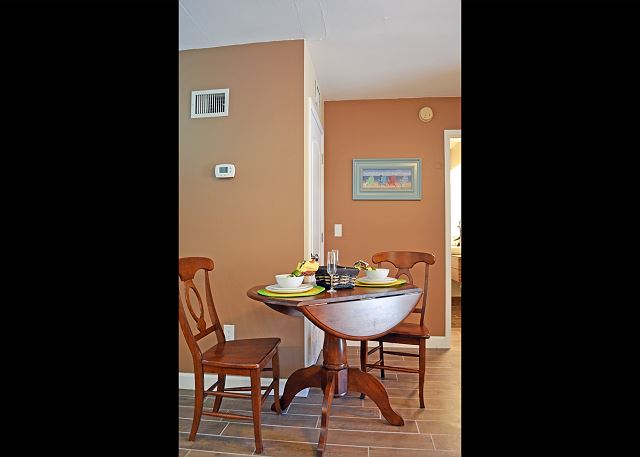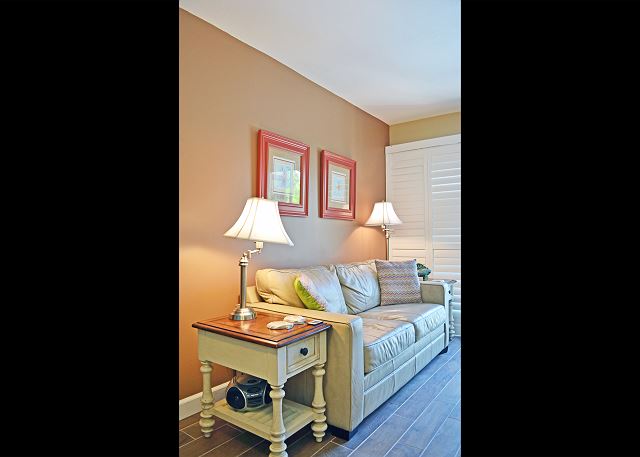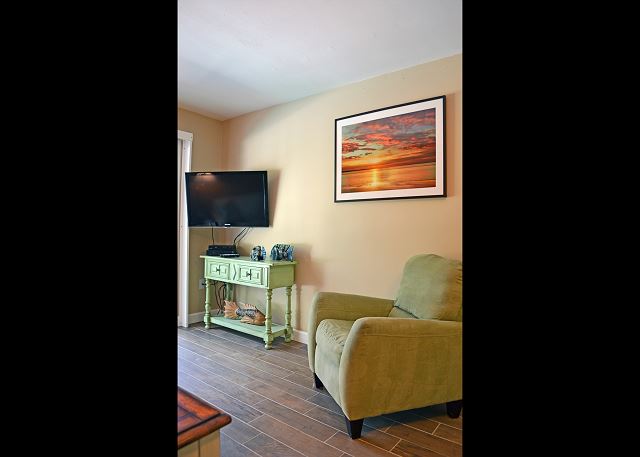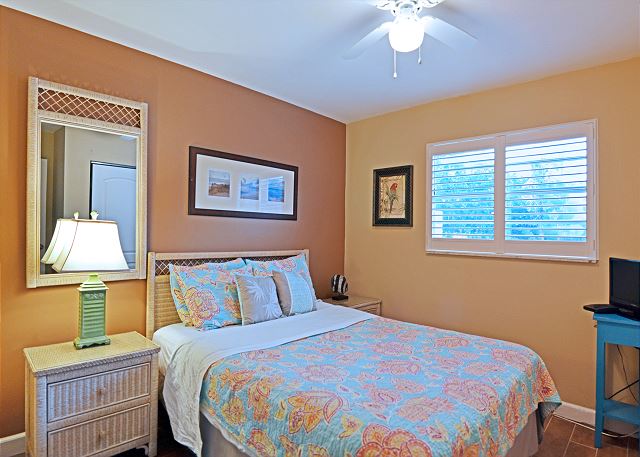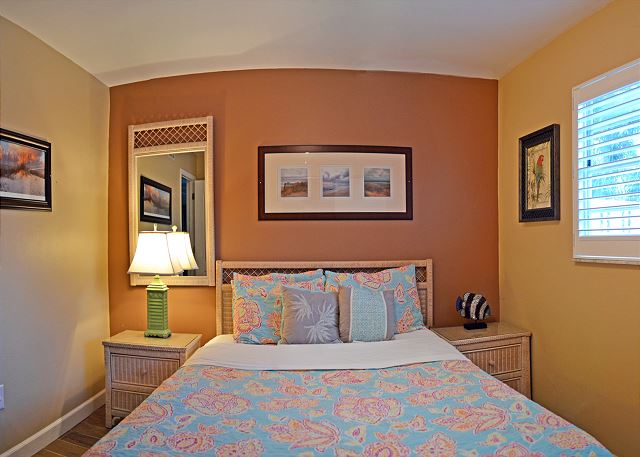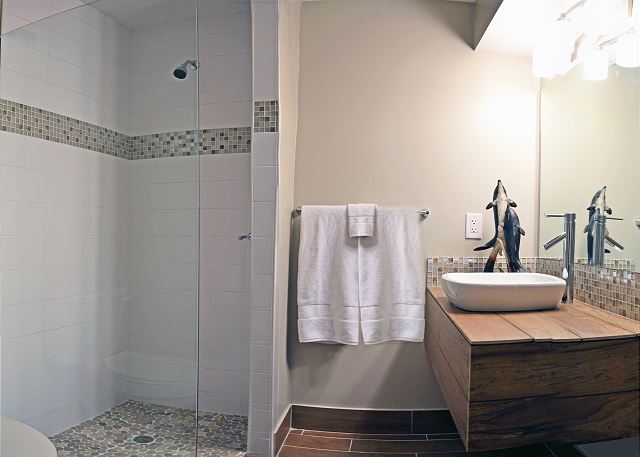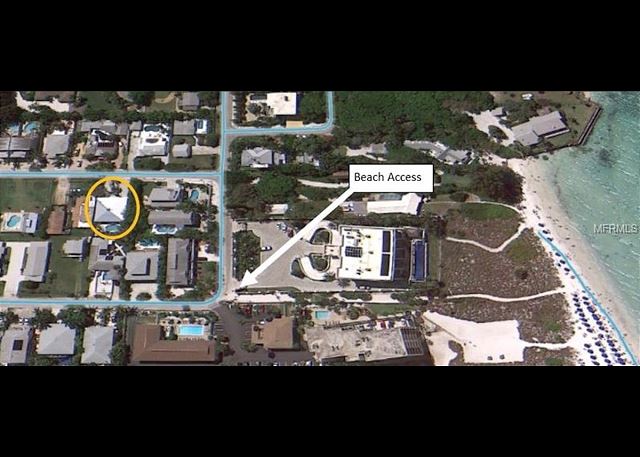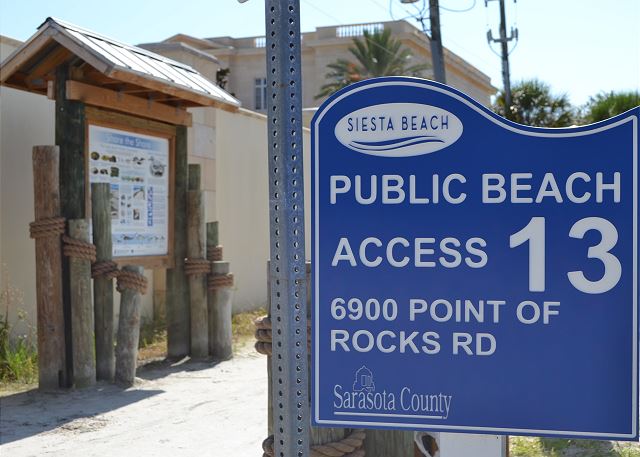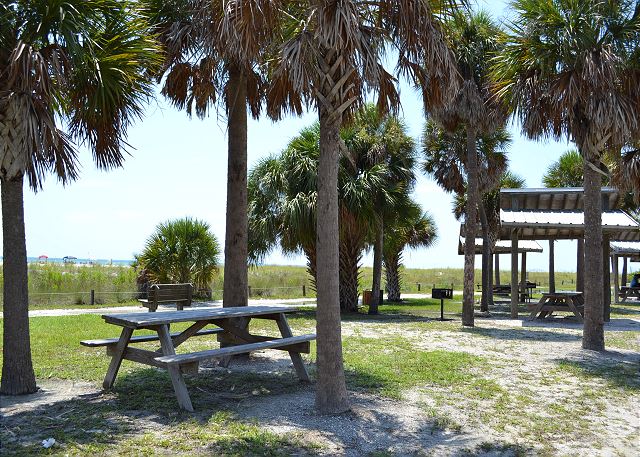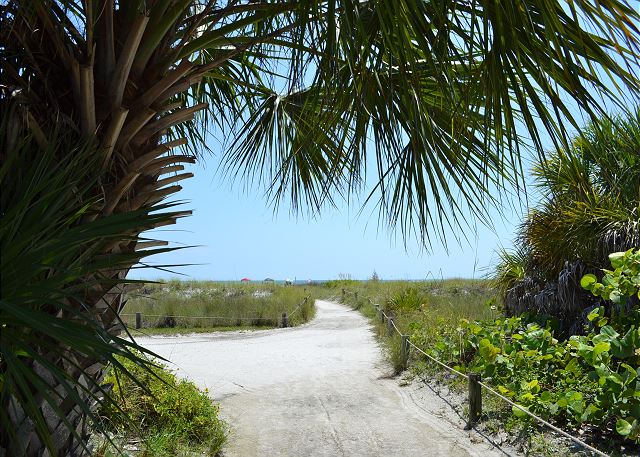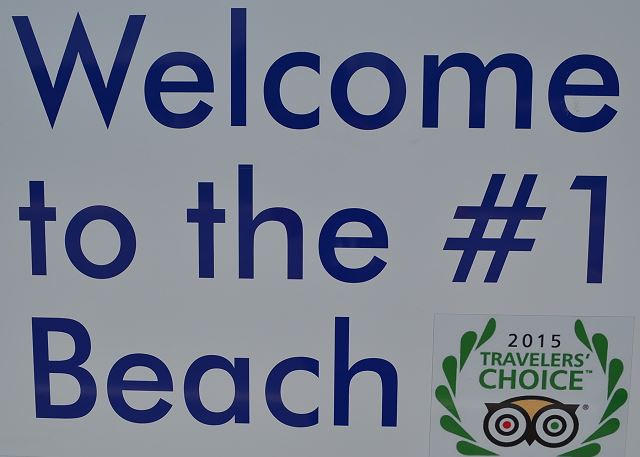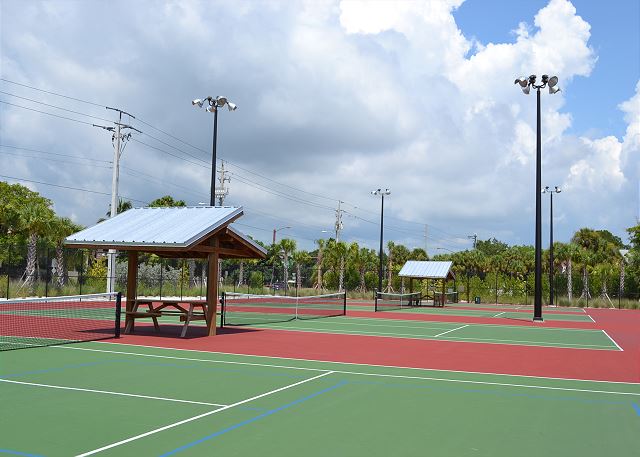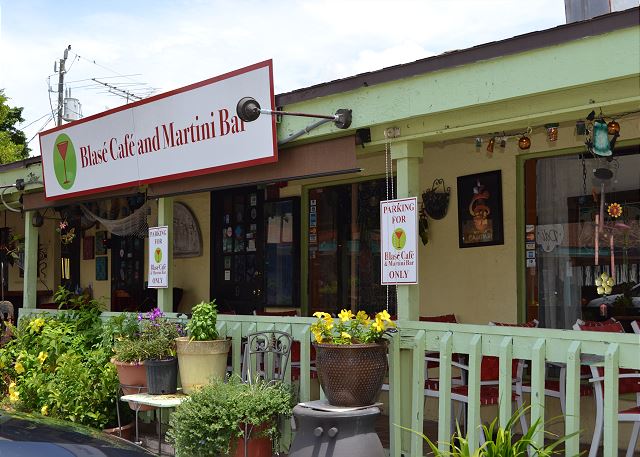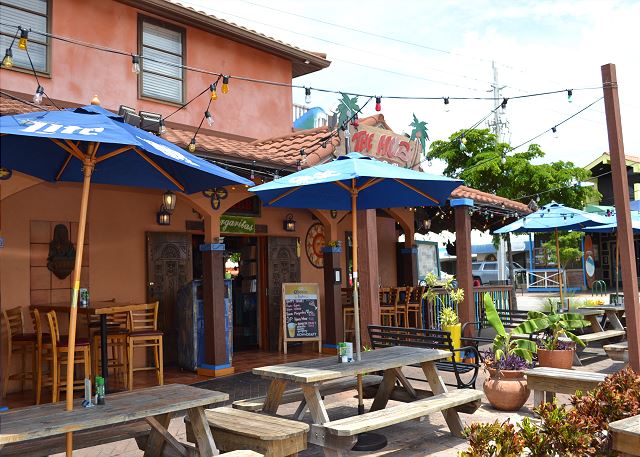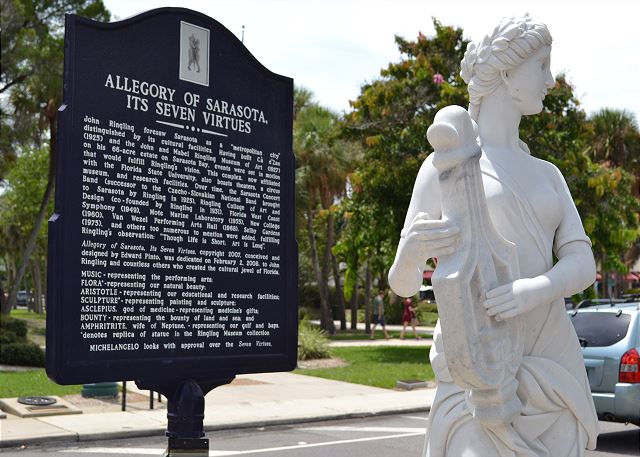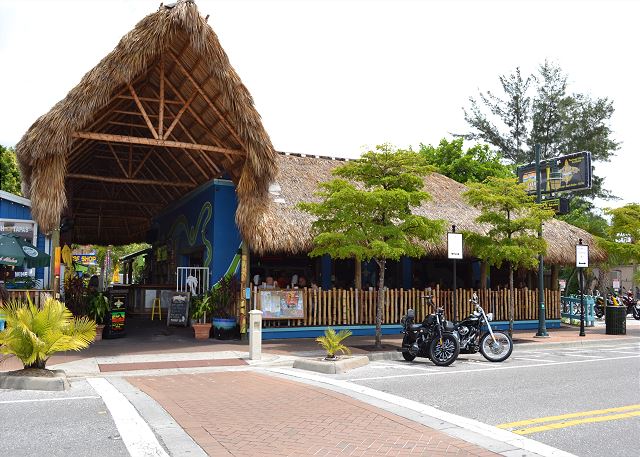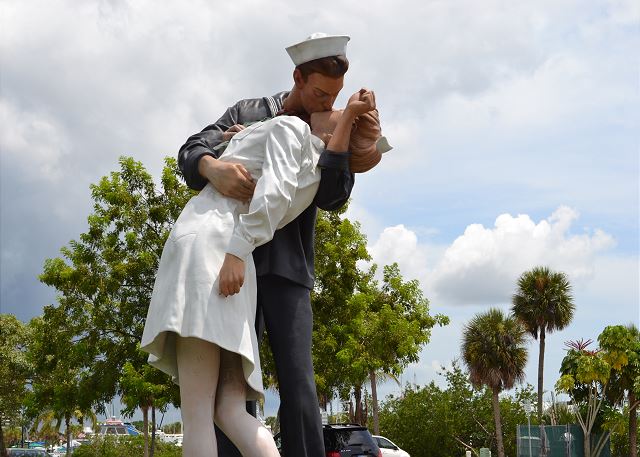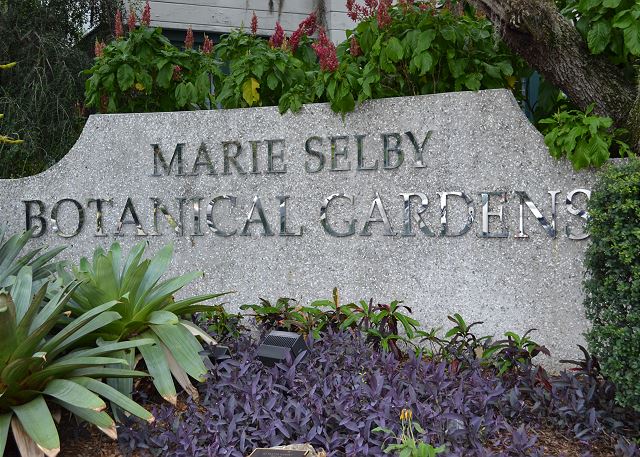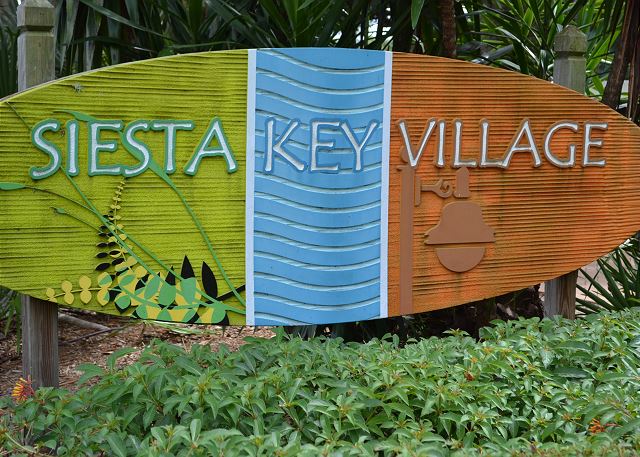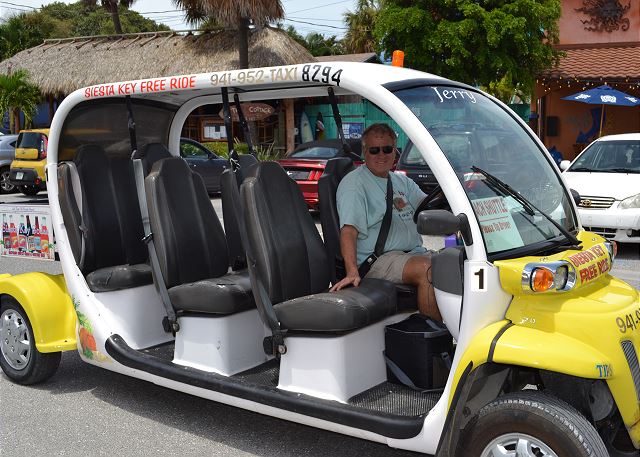 Take a look at this well appointed 1 bedroom 1 bath unit just a couple hundred meters from the #1 beach in America, Siesta Key Beach. This vacation rental unit has an open living area with full kitchen, dining area, and living room with flat screen TV. Walk through the large sliding glass doors out to the screen enclosed patio overlooking the heated pool, gardens, and BBQ area. The bedroom is equipped with a queen-size bed and TV. Free high speed WiFi is available throughout the property including the pool area.
| | Nightly | Weekly | Monthly |
| --- | --- | --- | --- |
| June 01 - August 10, 2018 | $109 | $763 | $3,270 |
| August 11 - December 21, 2018 | $100 | $700 | $3,000 |
| December 22 - January 04, 2019 | - | $1,253 | - |
| January 05 - January 31, 2019 | - | $798 | - |
| February 01 - April 19, 2019 | - | $1,323 | - |
| April 20 - May 31, 2019 | $100 | $700 | $3,000 |
| June 01 - August 09, 2019 | $109 | $763 | $3,270 |
Air Conditioning

Clothes Dryer

Communal Pool

Hair Dryer

Internet

Iron & Board

Near Beach

non smoking only

Parking

pets not allowed

scuba diving or snorkeling

Television

tennis

Washing Machine
Thank you for entering your review. The review will become available to the system shortly.
Great stay!!
Rating:
Review Date: 05/22/2018
The rental was clean, modern, and had everything we needed. One block to walk to the beach. The property is located down on the quieter end of Siesta Key which we enjoyed. When I had a question, it was answered through email within minutes!! I will definitely be coming back and hope to be able to rent one of the larger rentals with my children. A+ all around.
Manager Response: 05/24/2018
Response from Rent Siesta Key
Thank you for choosing Rent Siesta Key, Ayana! We are so glad you enjoyed the quiet, family-friendly location of this home, and the two minute walk to the beach at Access 13. Many of our guests love that beach access due to no public parking and the beach-goers tending to be owners or renters on those two streets. Please let us know if we can be of service selecting a larger home for your return visit!
March 2018 vacation
Rating:
Review Date: 05/03/2018
Was a great vacation. Very close to the beach and local restaurants. No car was needed on Siesta Key. There is a free trolley (bus), that ran from Siesta Village to Turtle Beach. Going back next year!
Manager Response: 05/04/2018
Response from Rent Siesta Key
Thank you for staying with us Richard! We are so glad you enjoyed the prime location of this home, with just a short walk to the beach. I love the free trolley as well! It makes it so easy to just hop on and ride north to Siesta Beach, or further north to Siesta Village. I know alot of our guests like to catch the trolley into Siesta Village for dinner, and npt have to worry about driving or parking. What a great service Siesta Key provides our guests! Richard please come back and visit us soon - we would love to host your future stay!
Freshly renovated little 1 bedroom beach quadplex
Rating:
Review Date: 05/01/2018
Very nice kitchen and bathroom that was freshly updated. Pool in back really makes it nice to come home too after being in the hot sun at the beach. Two grills outside make it the perfect area to make dinner with tall palm and oak trees to provide much needed shade. The pullout couch is extremely uncomfortable as one might imagine, and the cushions are stained, probably from peoples sunscreen.The bed in the master isn't great either. The shared beach equipment is haggard, and we were glad we brought our own things. All that being said, we'd use this place again. Correspondence with management was quick and pleasant. Quick walk to beach access, although beach area is very crowded.
AMAZING
Rating:
Review Date: 11/21/2017
perfect location, beautiful house
Siesta Vacation
Rating:
Review Date: 10/22/2017
Was a great place, close to the beach, clean and updated
Got married!
Rating:
Review Date: 09/28/2017
We eloped. One issue was that you can't turn down the air conditioner below 73.

FIVE STARS!
Rating:
Review Date: 08/23/2017
My husband and I LOVED our stay!! We loved the convenience of being close to the beach as well as the village. You guys HAVE to check out the mini donut stand - YOU WONT BE DISAPPOINTED!! The pool was an additional bonus and we loved the privacy!

Highly recommend this place, we will be back!!
The 4th at Holiday House 2
Rating:
Review Date: 07/10/2017
Holiday House 2 is in the perfect location. We were able to walk to the beach easily. They provided a great selection of umbrella's and chairs which we were able to leave up during the day to return to the condo to eat lunch. In addition, the pool, outdoor screened patio and layout were great. The decor was very nice and was well stocked. The only draw back was our son joined us and was unable to sleep comfortably on the sleeper sofa. I would recommend a new mattress or a topper for the mattress currently on the sofa. Also, bring dish towels. There were plenty of bath towels, and a couple of beach towels, but no dish towels. Overall, it was a wonderful stay and we would rent this place again as well as recommend it to others.
House 2 for two (or more)
Rating:
Review Date: 07/01/2017
The House 2 unit is a cute apartment that has all the basic things one needs. Ref, oven, microwave, dishwasher, iron..etc.. and it is a very short walking distance to 7-Eleven, restaurants and to the famous beach! The place is clean and has a small pool to go with it. I enjoyed my stay, it was quiet and safe and one can drive around in not so long distance if you want to eat oout or go to a bigger mall or grocery store. I can recommend this place for a copuple or one with a kid or 2 kids. I will definitely come back to this place for the 2nd visit we are planning in the coming years.
Vacation in Siesta Key
Rating:
Review Date: 06/15/2017
Perfect location. Very clean and comfortable. Perfect space will rent again if going to the area.
Very cute townhouse just steps to the beach!
Rating:
Review Date: 03/21/2017
The townhouse is a side by side with two one bedroom units on the first floor and two- 2 bedroom units on the first floor. The first floor unit we stayed in was completely remodeled, very cute and modern. The kitchen was especially nice. The wood look tile floors are very nice. There is a TV in the bedroom and the living area. There is a little deck off the patio that is screened in and it was a nice spot to have a meal outdoors. The pool in the back is very warm and there is a fence, shrubs and trees that provided privacy. The pool is heated and was nice and warm even on the days when the temperature was in the low 60s, and it was too windy and cold on the beach we were able to enjoy the pool. There are two gas grills in the back, but we didn't end up using them. There is an electronic keyless entry pad which really was convenient. It was nice to have a designated parking spot with room behind our spot for another car if we were to have company. Lastly, and one of the best things is that the house is a very short walk to the beach, and within walking distance to Captain Curt's village, the Toasted Mango, Seven Eleven, Crescent Street grocery and deli, so that was nice too. The downside, which basically have to do with not enough linens, aren't that big of a deal but hopefully they will be corrected for the next visitor: Though there is a sofa-sleeper and there were sheets in the closet, there wasn't an extra blanket. Even though my daughter didn't end up coming so we didn't need to pull out the bed, it would've been nice to have an extra blanket for when we were on the sofa watching TV at night. There were plenty of bath towels, but only one hand towel, one watch cloth, only two thin beach towels, and no dish cloth or dish towel. The shower is beautifully tiled but there is no door and though theoretically the water should run down the tile and in the drain, alot of water ends up on the floor. It's not that big of a deal as long as you put a towel on the floor. In summary very cute, updated townhouse in an excellent location.
Paradise
Rating:
Review Date: 03/17/2017
Was very good except for the sofa sleeper. Need to have a airmattress on hand. Location was perfect. Apt was beautiful. Looking forward to next years visit.
Manager Response: 03/19/2017
Response from Rent Siesta Key
Thanks for staying and the review. Sleeper sofas are not know to be the most comfortable as they have to be thin to be able to fold into the sofa. As this guest suggested, you could bring an air mattress for which there is room for in front of the sofa.
Get Away from the Crowds
Rating:
Review Date: 03/10/2017
Ideal place if you want to be away from the crowds. Sweet heated and private pool. Easy 3-minute walk to the beach. Only downside is insulation between units could be thicker.
Great location perfect house
Rating:
Review Date: 01/18/2017
We enjoyed our short stay and found everything needed to prepare meals enjoy the pool and short walk to the beach
Excellent
Rating:
Review Date: 11/30/2016
The house was perfect, the location was great, and everything was wonderful. Want to make it a tradition and be sure to go back every time we are in Siesta Key.
Relax
Rating:
Review Date: 11/01/2016
We spent a week in Holiday House - 2. We enjoyed it very much and will definitely come back.
wonderful
Rating:
Review Date: 09/03/2016
Amazing place
Rating:
Review Date: 08/11/2016
Private, quiet, updated, cozy home. Close to the beach, stores & restaurants. Will definitely return
GREAT LITTLE CONDO
Rating:
Review Date: 08/02/2016
We really found this place accommodating and highly recommend. A couple of things to note - bring your paper products - TP, paper plates, paper towels, coffee filters, etc. And bring garbage bags. This is a beach rental so plan accordingly. There is a closet full of beach chairs, beach umbrellas, etc. which is very nice. It's a short walk to the beach.
Manager Response: 08/03/2016
Response from Rent Siesta Key
Thank you for your stay at Holiday House - 2. As per the lease agreement which signed by guest prior to renting "Toilet paper, soap, dish detergent, laundry soap, shampoos, and other consumables are to be purchased by the Tenant. No reimbursement will be made for unused consumables left at the premises. If consumables exist at the premises when the Tenant arrives the Tenant is free to use them." This is clearly outlined in the agreement as well as reiterated in the check-in information which is sent out 6 weeks prior to arrival so guests plan accordingly.
Truly home away from home!
Rating:
Review Date: 07/30/2016
The photos don't do this place justice. Inside this rental, everything is brand, sparkling new! The furnishings are super comfy, and the place is beyond clean! The only bug I saw was one that found its way inside with us, and immediately died. The linens and towels were soft and fluffy. We stayed in the Holiday House 2, and it was perfect for our small family. The kids were in the pool most of the time. The pool is extremely clean, and so lovely! The walk to the beach takes no time at all, and there's so much to look at on the way. The beach, itself, is incredible! There's a reason is #1! The sand is like talcum powder under your feet. I never wanted to leave! I will rent here again! Everything was so close. And with a grill and beach equipment provided, we had everything we could have dreamed of! I'm telling you, this rental is perfect!
Manager Response: 07/31/2016
Response from Rent Siesta Key
Thank you for staying and the great review. We hope to accommodate you in your future visits to Siesta Key.
Great experience, A+++
Rating:
Review Date: 07/11/2016
Unit 2 was a great place to stay. It seemed to be recently remodeled. We liked everything about it. The kitchen had everything we needed for preparing breakfast. Everything was clean. The pool was great if anything it was a tad too warm. They came and cleaned it twice over the week. The beach is really a 5 minutes walk and it is one of the best beaches with little kids. This place is highly recommended (disclaimer: we are low maintenance).
Manager Response: 07/31/2016
Response from Rent Siesta Key
Thank you for staying and leaving the unit as you found it. It is much appreciated.
Great Place to Stay
Rating:
Review Date: 06/15/2016
It was just me and my husband staying for the week and we loved staying her. It was clean and good location too
Great stay!
Rating:
Review Date: 05/04/2016
We had a great time at Siesta Key, and staying here at Unit 2 of the holiday house. It was a wonderful place with a great location. Walking to the beach every morning made our stay even more enjoyable. We will be staying here for our next stay in Siesta! Thanks for having us.
Location, location, location!
Rating:
Review Date: 03/21/2016
The condo is a very convenient walk to the beach and shops. The condo is newly renovated and very attractive. The little pool is pleasant. We had a couple difficulties. First, there was no toilet paper when we arrived. There were only 6 hangars in the closet - not nearly enough for two people. Also, there is only one towel bar in the bathroom - again, not nearly enough. The shower has no door, so the spray goes all over the floor. This created a puddle behind the toilet after every shower, requiring a mop job. There also is no place to hang other items: beach towels, suits, hats, etc. Wet things don't dry overnight on the patio, so hooks inside would have been handy. In the kitchen, there were no hot pot holders. We have rented condos many times and this is the first time we have not found basics like salt and pepper in the kitchen. These are little details that would have made our stay more convenient, but overall, I would rate this place very highly.
Manager Response: 03/23/2016
Response from Rent Siesta Key
Thank you for your stay at the Holiday House - 2. This 1 bedroom 1 bath condo located minutes from the beach and shopping is perfect for the guest who enjoys immersing themselves in the local culture. We have customer service team members available 7 days a week from 9am-5pm as well as emergency lines available after normal business hours. Guest can also contact us via email or by using the mobile app to submit an maintenance requests. The check-in information sent out to all guests 6 weeks prior to arrival date states exactly what is provided and what is not i.e. consumable items. This information is also provided to the guest prior to booking in our rental agreement. This is to ensure all guests are informed prior to arrival to ensure they plan accordingly. All of our units are individually owned and decorated according to the owners specifications. We encourage all our guests to contact us if they experience any issues while at the property.
Cute little condo in nice location
Rating:
Review Date: 03/04/2016
This condo is very convenient to the beach, within walking distance to a number of restaurants and shops. It was very clean and up-to-date and was in a very safe neighborhood.
Quiet Location very close to Beach
Rating:
Review Date: 03/04/2016
The Holiday House location is situated 300 yards from the Beach... is very clean and includes a heated pool for guest use. Very nice! Could use more supplies in kitchen, newer bedding and a usable pull out couch for sleeping but overall , we would recommend this location.
Manager Response: 03/04/2016
Response from Rent Siesta Key
Thank you for your stay. This 1 bedroom 1 bath property located within walking distance to beach and town is perfect for those guests to want to take advantage of the beautiful Florida weather. This unit was renovated less than 1 year ago with updated kitchen appliances and supplies. The furniture in the unit is maintained regularly and is about 1 year old itself. We have customer service lines available 7 days a week from 9:00am - 5:00pm with emergency lines available after hours. We encourage all our guests to contact us if they are experiencing any issue with the property so it can be addressed promptly.
good place
Rating:
Review Date: 12/12/2015
Very good experience. The check out time is too early for the required tasks to complete in the morning though. Other than that, we enjoyed our stay
Manager Response: 12/21/2015
Response from Rent Siesta Key
Thank you for your stay at the Holiday House - 2. This 1 bedroom 1 bath condo located less than a 5 minute walk to the beach is perfect for rest and relaxation. Check-out time of 10am is an industry standard among vacation rentals on Siesta Key as we need the 5 hours to clean and prep the unit properly for a 3 pm check-in. Of course everyone wants to check-in early and check-out late but that is not possible when you are renting 1 specific unit unlike a hotel who has many units ready for occupancy and can afford such requests.
Great condo right next to the beach with a private feel.
Rating:
Review Date: 12/04/2015
This condo was exactly what my girlfriend and I were looking for. An affordable condo right by Siesta Key Beach. Our room was very clean, looked newly renovated, with plenty of space for 2 people. The patio and the pool outside was very nice. Nice job Siesta Key Rentals!
Your request has been sent. We look forward to meeting all your vacation needs!