Desoto | Bradenton Vacation Rental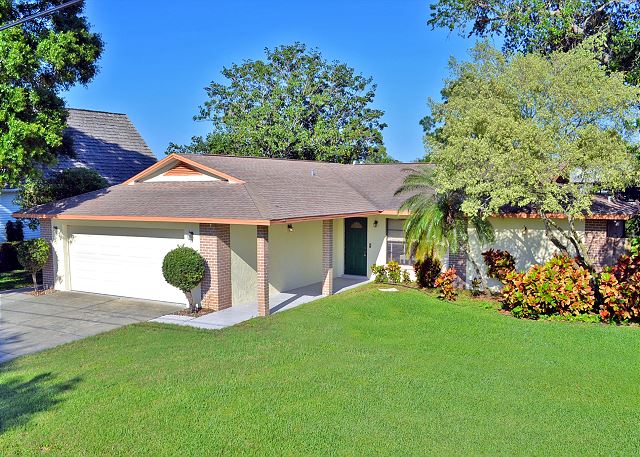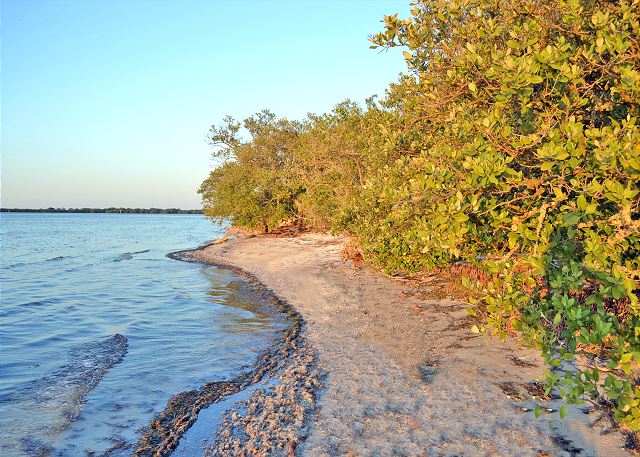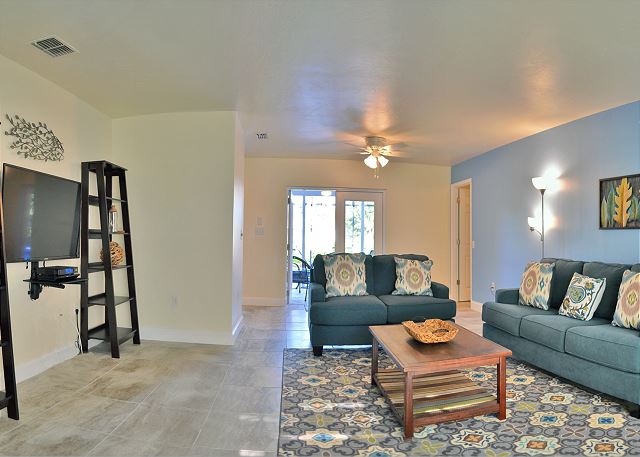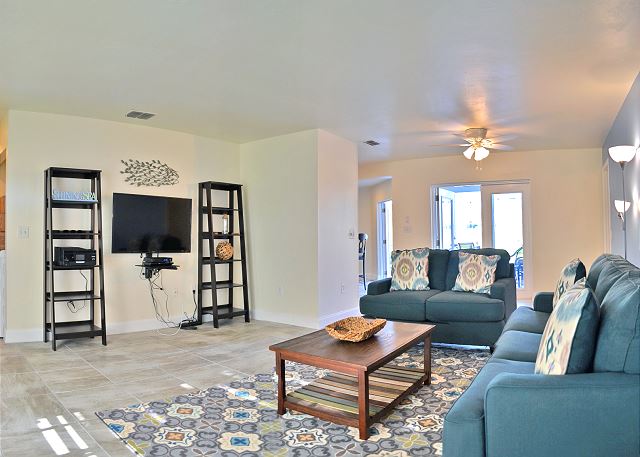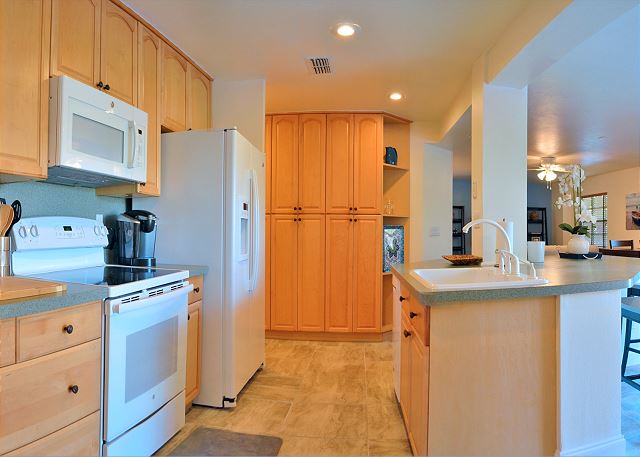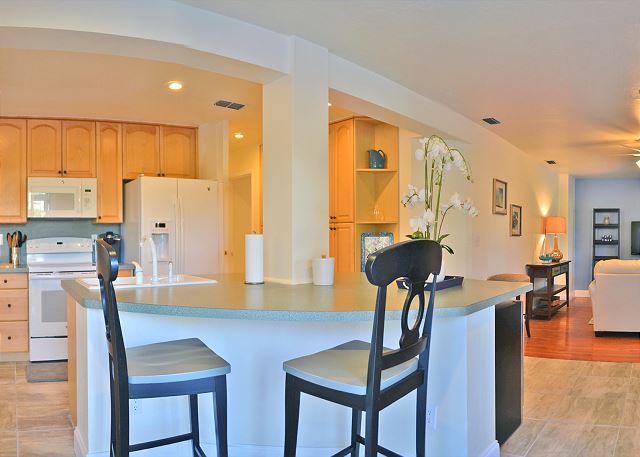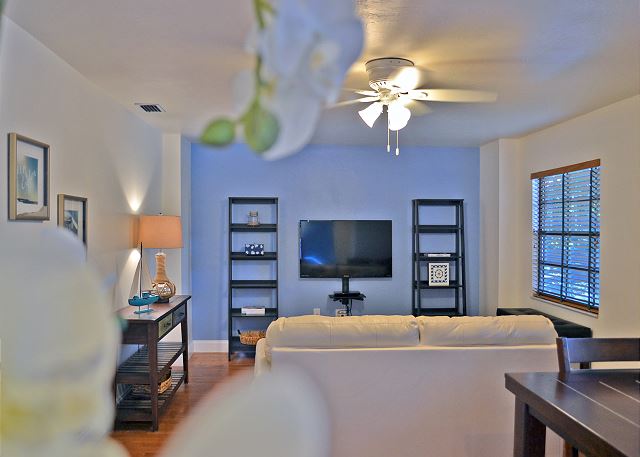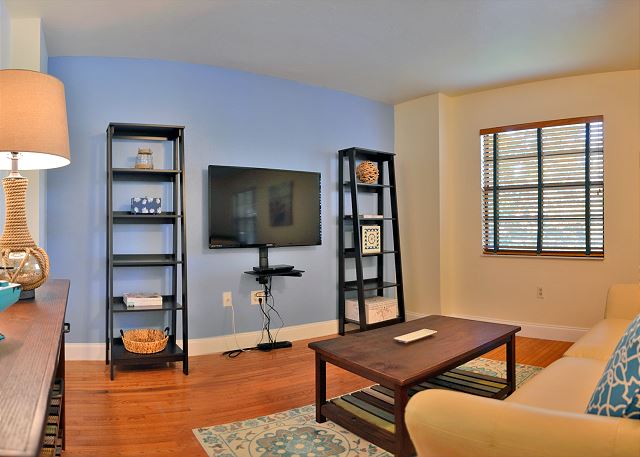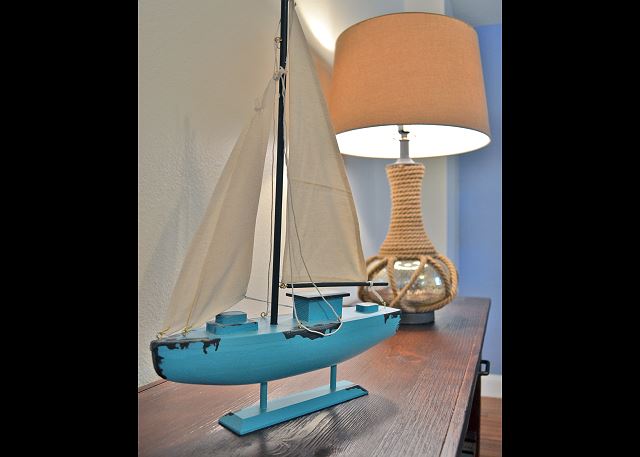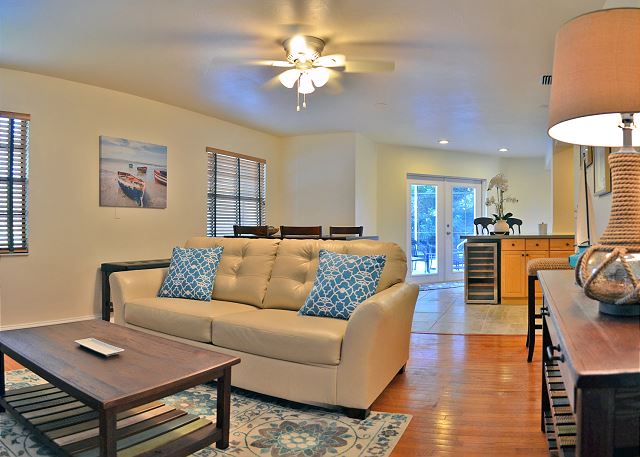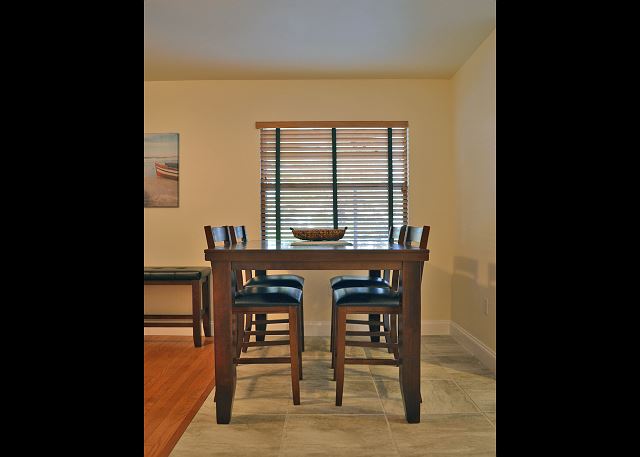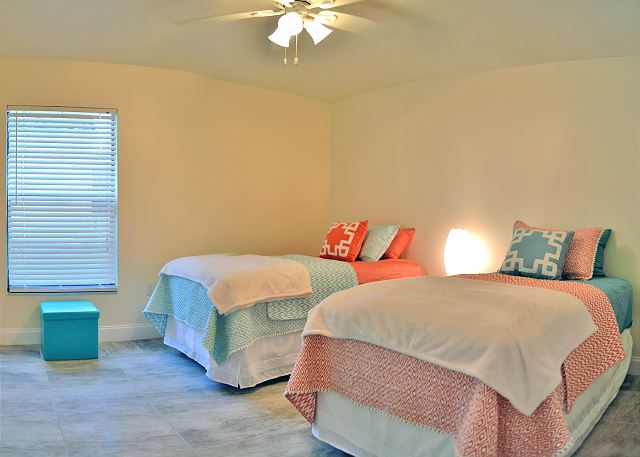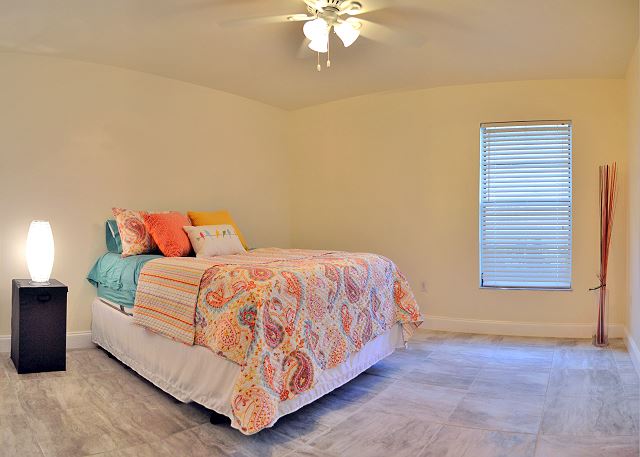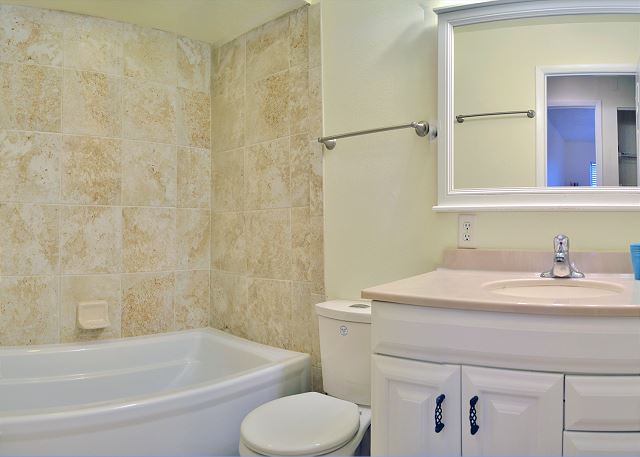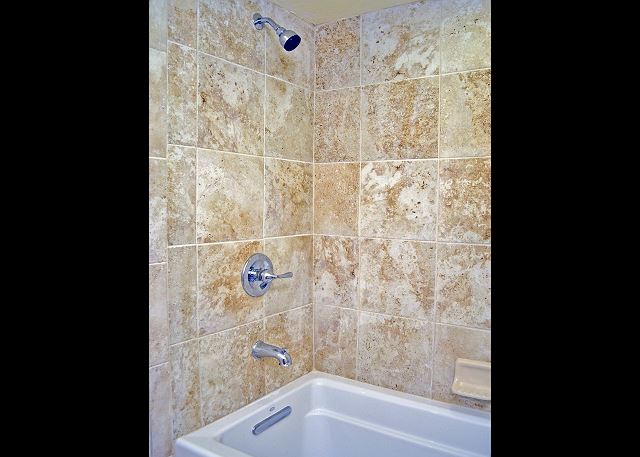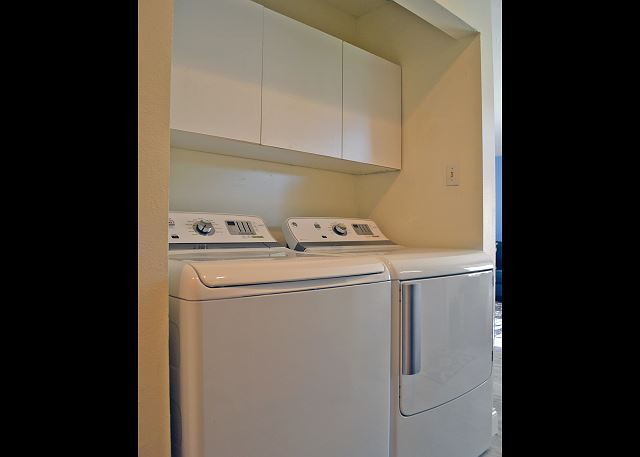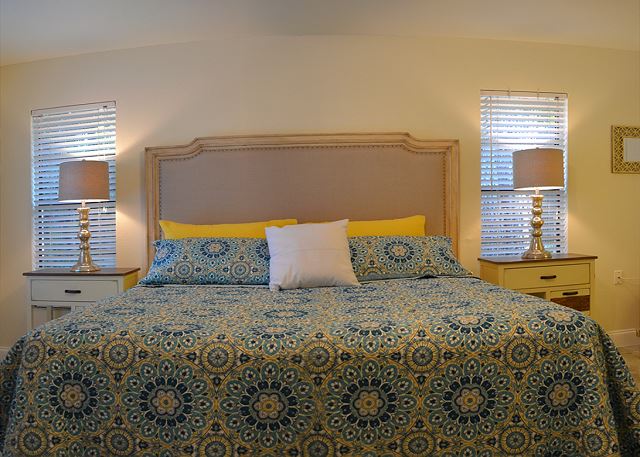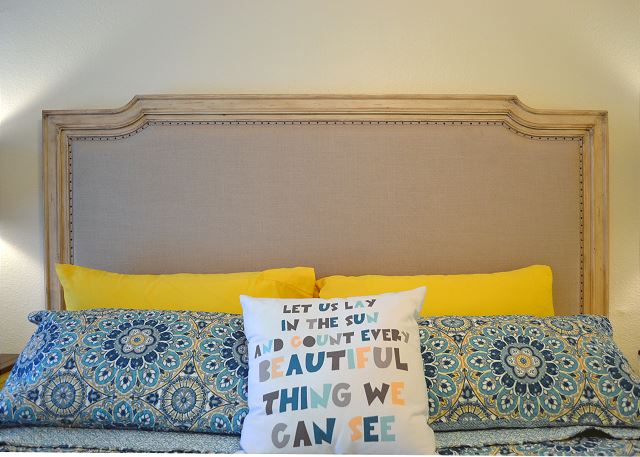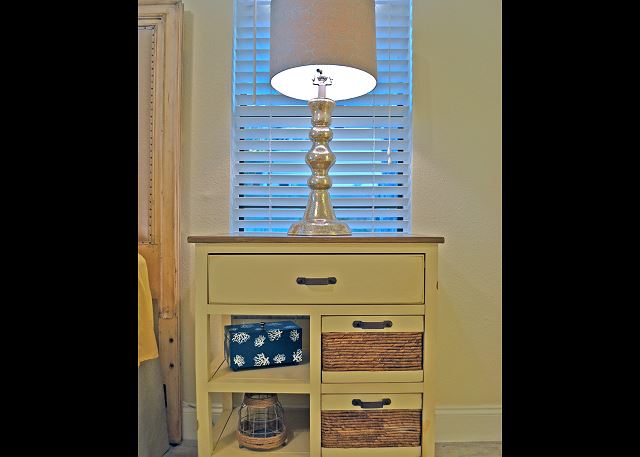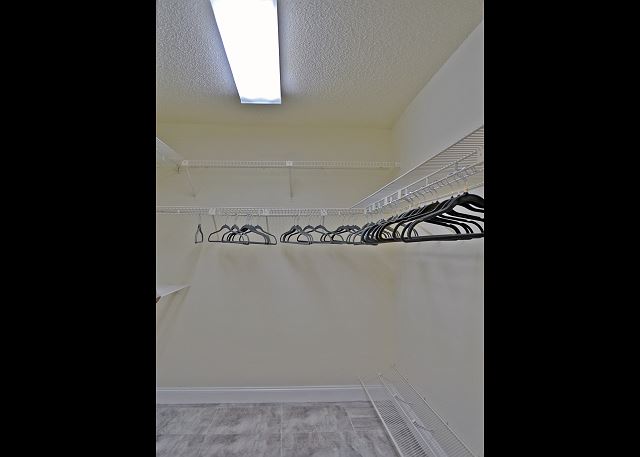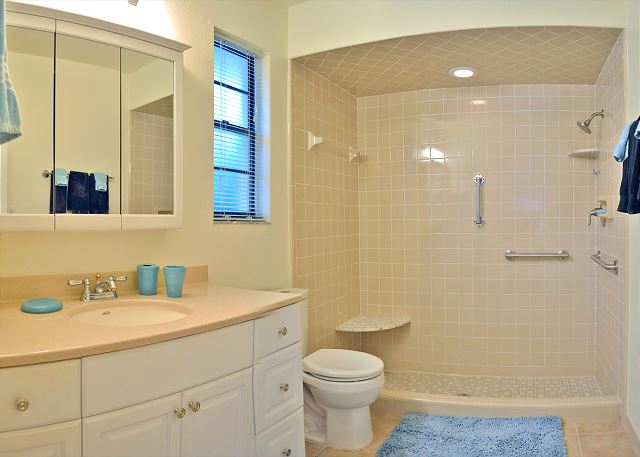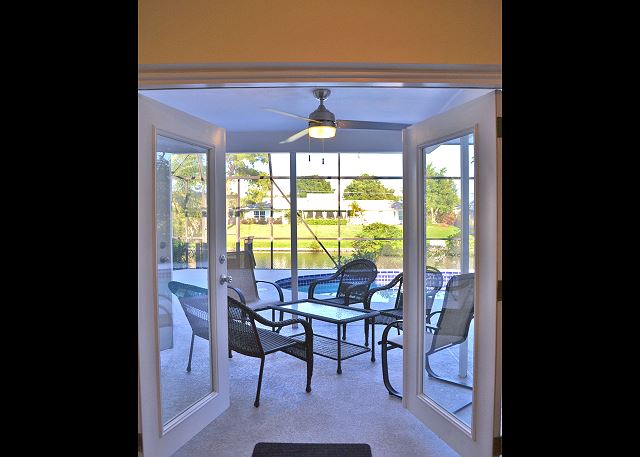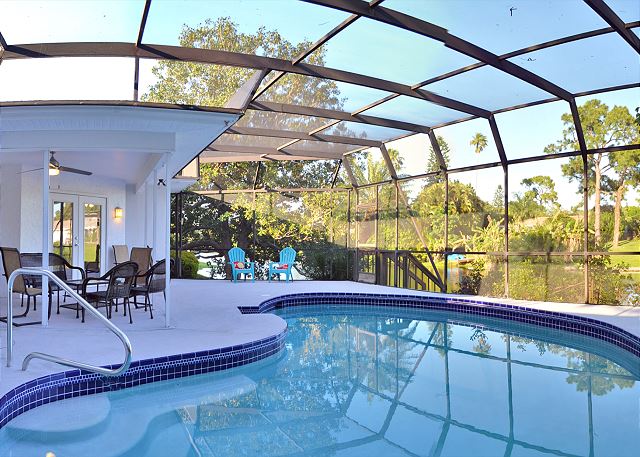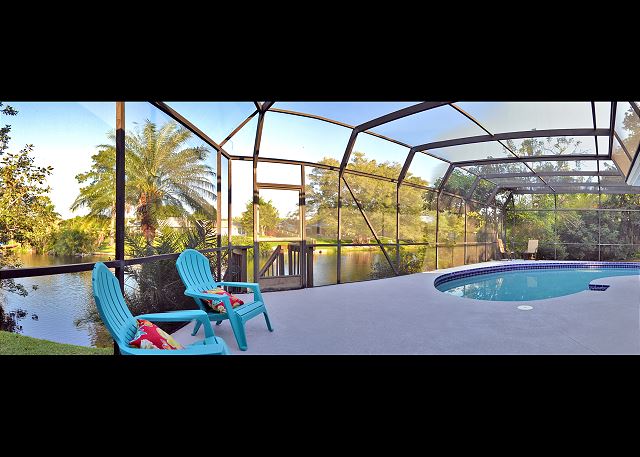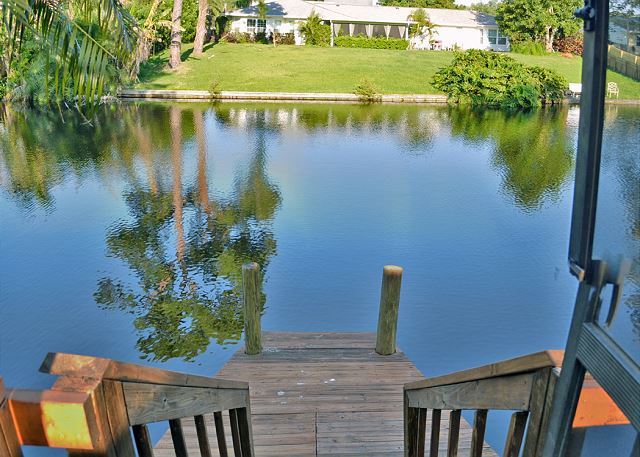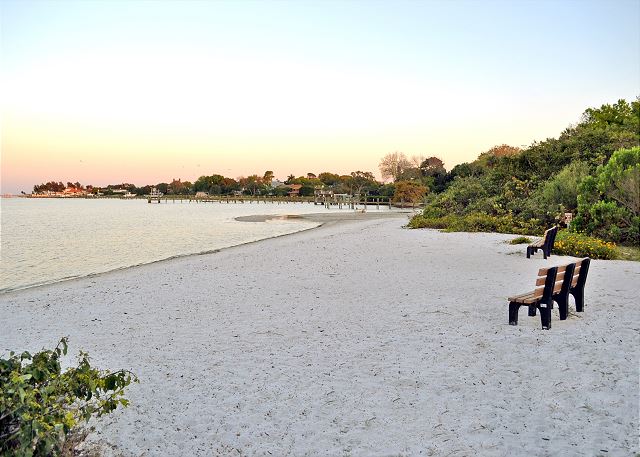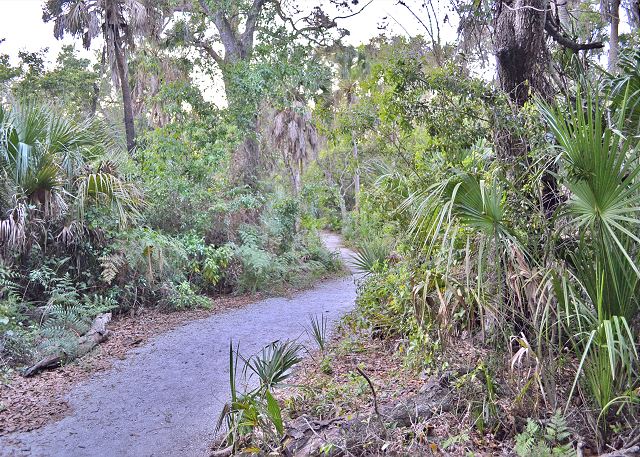 This beautiful home has recently been renovated inside and out. Located just a 10 minute drive to Holmes Beach on Anna Maria Island and 15 minutes to Downtown Bradenton puts this home right in the middle of unlimited shops, restaurants, and activities. As you enter the home you are welcomed by an open floor plan with family room, kitchen, and living room which all open out to a large screened patio and pool through french doors. All three bedrooms a very large furnished with 1 King bed in the master, 1 Queen and 2 twin-size beds in the guest bedrooms. These two guest bedrooms share a beautifully remodeled bathroom with soaking tub. The master ensuite bath has a large walk-in shower and closet. The large kitchen with breakfast bar opens out to the patio via french doors and is equipped for all your cooking needs. Enjoy a serine and quiet atmosphere out by the pool overlooking the lake or do some fishing off the dock.

MINIMUM STAY REQUIREMENTS: 7 night minimum reservation required and must be Saturday to Saturday during peak season.
| | Nightly | Weekly | Monthly |
| --- | --- | --- | --- |
| February 16 - April 26, 2019 | - | $1,750 | $7,500 |
| April 27 - May 31, 2019 | - | $994 | $4,260 |
| June 01 - August 09, 2019 | - | $1,295 | $5,550 |
| August 10 - December 20, 2019 | $142 | $994 | $4,260 |
| December 21 - January 03, 2020 | - | $1,500 | - |
| January 04 - January 31, 2020 | - | $1,200 | - |
| February 01 - April 17, 2020 | - | $1,750 | $7,500 |
Air Conditioning

Hair Dryer

Near Beach

No Phone

Private Pool
Thank you for entering your review. The review will become available to the system shortly.
December 2018 stay
Rating:
Review Date: 01/01/2019
The house was very nice and comfortable, and the pool was beautiful. Since one of the weeks was cold, we had the pool heated. It was heated to a perfect temperature. The kitchen was stocked with everything you would need.

Watching the birds and turtles on the canal was great, and very relaxing.

Regarding the extra TV for gaming (in the family room area), it would be nice if you could also watch TV on this.

We all had a wonderful time.

All furniture was very nice, except for 1 bench. The legs on the bench were all loose so we had maintenance come out to check if it could be glued or repaired. He didn't think it could be repaired. We could not use, so we put it aside.

The only other thing is that the round metal table by the pool is rusting on the bottom of the legs, and the bottom of one leg has rusted off. This table should be replaced.

We had a wonderful 2 weeks at this property. Thank you so much.


HS
Rating:
Review Date: 11/29/2018
Great place, quiet neighborhood, short drive to everything. We loved the pool and the view! The house is very clean! We had a fantastic time! Thank you!
Manager Response: 12/27/2018
Response from Rent Siesta Key
Heather it was a pleasure to host your stay. Please come back again any time!
Wonderful stay
Rating:
Review Date: 11/02/2018
A really lovely house in a very peaceful location. There was a great pool which overlooked the canal, and the inside of the house was very tastefully and thoughtfully furnished. Had a very good holiday
Manager Response: 11/13/2018
Response from Rent Siesta Key
Raymond we are so pleased to hear you enjoyed your stay! Please let us know if there is anything we can do to help plan your next vacation adventure or retreat!
June 2018
Rating:
Review Date: 07/09/2018
We had a wonderful stay at the Desoto house in June 2018. Plenty of room for all 8 of us to spread out. The rooms were larger than we expected. The saltwater pool was wonderful and relaxing -- we swam every day. The "lake" behind the house was a nice feature and added to the relaxing feel of the house. The kitchen was well stocked with pots and pans. There is a grocery store just a 5 minute drive from the house and we made several meals at the house. There is a nice supply of beach stuff -- umbrellas, chairs and towels, which was great. We left several floaties behind for the next family to enjoy. The house is just an easy 10 minute drive to Anna Maria Island and Manatee Beach, which was beautiful and fun to visit. We drove to Saint Armands Circle on Lido Key for a fun day of shopping. Would recommend the Anna Maria Oyster Bar for a great meal and terrific service. We enjoyed the Rod & Reel Pier for the food and the dolphin sightings, but not for the fish being cleaned and thrown to the birds right next to us as we waited for a table. A few notes about the house: It would be very helpful to have a laundry basket available. More labels on the light switches would be helpful. The only real downside of our stay was having to take out the previous guest's garbage, which was full of maggots and made the garage smell terrible. It would have been much nicer if the cleaning service had taken it with them when they cleaned the house. Management was prompt and helpful responding to questions.
Manager Response: 08/03/2018
Response from Rent Siesta Key
Scott thank you for your thoughtful review. We have passed along your suggestions to the owner's representative to improve this home. It was nice to host you, and we hope you will return again for a future visit to Siesta Key!
The home was very nice.
Rating:
Review Date: 07/02/2018
The house inside was very clean. When we arrived, the pool had stuff floating in it but we were able to use the net to clean it. During our stay the lake in back of the house had weeds growing in it. Very unattractive. Neighbors said they had never had that before.

Internet was on and off the whole week.

We were only a few miles from the beach, which was awesome.

We did enjoy our stay and would recommend it.
Manager Response: 07/13/2018
Response from Rent Siesta Key
Thank you for staying with us Linda! We are sorry about the storms, which impacted cable and internet throughout the week. We will look into your report of weeds in the lake and seek to get that resolved with the neighborhood association. Please come back and visit us again soon!
Awesome House for a Family Vacation
Rating:
Review Date: 04/05/2018
My family of 4 stayed here in November and it was absolutely perfect. Very clean and spacious house. The kids each had their own room on one side of the house with the master on the other. Lots of space to spread out. The washer and dryer were such a great surprise. We stayed over Thanksgiving and cooked an entire Thanksgiving meal in the kitchen. It had everything we needed. The pool was amazing (was a little cold in November even with the heater on, but was perfect on the warmer days). The location was great as well. Very quiet neighborhood and close the the Robinson Preserve which was so beautiful. Also, just an FYI when we were there they had plenty of beach toys for the kids which was unexpected but very much appreciated.
March 2018
Rating:
Review Date: 04/02/2018
The property was clean and neat. This was our third rental year at this property. We have also taken it for 2019. Nice upgrades this year included the front door combination lock and the pool and the conversion to a salt water pool. The patio furniture needs to be replaces as it is rusting and staining the coolmdeck around the pool.. The lounges are not usable as the rust stained my wife's suit. The furniture worked well for years but must be replaced. We also left a note for your cleaners regarding small issues in the house which could be fixed. Still we love the location and easy access to beaches and restaurants. Thanks
Relaxville
Rating:
Review Date: 02/26/2018
Very relaxing place in a quiet neighborhood. The national monument down the street is a great place to spend time.
Perfect Home!
Rating:
Review Date: 12/16/2017
This home was the perfect vacation rental for us and our six kids. It is so much bigger then it appears in the pictures. The eight of us had plenty of room to spread out. The decor is lovely and kid friendly. The heated pool and little pier on the canal were lots of fun. All the bedding was very comfortable and the home was immaculate when we arrived. This house was stocked with everything you could possibly need- kitchen utensils/appliances, pool/beach toys,towels, blankets, even a working printer! There was not one thing we could think of that was missing. The neighborhood is quiet and the the location is excellent. Just 5 minutes away is the beautiful DeSoto National Park. The home is just 15 minutes from the IMG Academy and shopping is just 5-10 minutes away. We visited the Florida Aquarium in Tampa (45 minutes away) and also Universal (2 hours away). Anna Maria Island and beach is just 10 minutes away and it is worth it to drive 45 minutes to Siesta Key Beach to experience the amazing white sand. We did a lot of touring outside of Bradenton, but downtown Bradenton is just 10 minutes away and has many places to visit right there like cultural museums, a farmers market on Saturdays, the Riverwalk and an aquarium and planetarium. We were so comfortable all week and were sad to leave. If we return to Bradenton, we would rent this home again. The management was responsive and the Siesta Key rental app was easy to use and had all the information we needed about our rental in one convenient place. Thank you so much for providing such a wonderful home!
Wonderful Week
Rating:
Review Date: 05/30/2017
The home was clean, beds were comfy, well stocked with coolers, beach chairs, patio furniture,kitchen items.
Nice family oriented neighborhood, quiet, good location to beaches, restaurants, little parks to walk thru in the morning. It was nice to look out on the canal area, hear fish jumping, lots of birds, bugs stayed outside of the enclosed pool area. all in all great place, would go back again.
Beautiful house
Rating:
Review Date: 05/15/2017
A beautiful house not too far from the beaches. Very spacious. Nice rooms and pool. The neighborhood is quite.
Manager Response: 05/23/2017
Response from Rent Siesta Key
Thank you for staying and the great review. The location is prime to shopping and the beaches in a very quite neighborhood and we appreciate respectful guests. We hope you consider our home for your future visit.
Warm and Quiet
Rating:
Review Date: 03/27/2017
Once again the property was clean and neat upon arrival. Nice area with all amenities close by.
Comfortable Rental
Rating:
Review Date: 02/13/2017
This rental home is very comfortable & well kept up.

Clean house, comfortable beds, and everything you
need in the kitchen.

We sat out in the screened in pool area every morning
for coffee & breakfast, and every evening.

Easy drive to beaches, grocery store & restaurants.

House is very nicely decorated.We would highly recommend.
Wonderful!
Rating:
Review Date: 04/28/2016
A Wonderful Home - family friendly, clean, beautiful, plenty of amenities. Close to parks for hiking, kayaking, sitting by the water and only a few extra miles to the beach. The local community center is beautiful and perfect for tennis, pickleball, basketball, fitness center, and olympic size swimming pool. Morning devotions on the lanai - so peaceful. Neighbors were warm and friendly. Wonderful to have the pool in the evenings or to cool off after hiking. Rental Management was thorough in sharing information regarding check in, check out, trash, wifi, etc. Wifi was spotty and the web listing indicated bikes in the garage. No bikes. However, we would do it again in minute. Our guests even commented - what a perfect home, how did you find it? Thank you all.
Manager Response: 04/28/2016
Response from Rent Siesta Key
Thanks for staying at the Desoto property but sorry no bikes have ever been at the property. Any items not provided by the owner usually can be rented directly from us and includes free deliver and pickup. Must have confused it with a different property.
Spring Break Stay with the Family
Rating:
Review Date: 04/04/2016
The Desoto house was very nice. The lay out is great suitable for both kids and adults. The pool area was a great way to enjoy the day and kids loved swimming in the heated pool. We did not use the canal deck as much, but it can be used for tanning and or fishing. Overall, we were very pleased with our stay.
Manager Response: 10/23/2016
Response from Rent Siesta Key
Thank you for staying and the review. This home has one of the best quite and relaxing outdoor spaces we have to offer. Exceptionally great during cool fall mornings.
Down time
Rating:
Review Date: 03/28/2016
House was clean and nice, good location in quiet neighborhood close to parks, Holmes Beach and restaurants. The house needs two nice lounge chairs for the pool, The Walmart $5.00 blue plastic chairs are out of place and not comfortable. It would also be nice to have a coffee maker that makes more than one cup at a time,the one cup Kuerig doesn't cut it when you have guests for dinner. Also left a list of things in the home which needed attention. Having said that, we already reserved for 2017. It's very nice to have the Sheriff and his car across the street.
Manager Response: 10/23/2016
Response from Rent Siesta Key
Thank you for the review and staying at this property. The properties for rent are individuals personal homes and are furnished and equipped to their liking.
Would Recommend
Rating:
Review Date: 03/02/2016
Nice quiet spot in a lovely locations.
The one small issue we had (with heating of the pool) was dealt with very quickly and to our satisfaction
Manager Response: 10/23/2016
Response from Rent Siesta Key
Thanks for staying. As these are individually owner homes, there can be any number of issues that can arise. We try our best to address any issues as quickly as possible.
Your request has been sent. We look forward to meeting all your vacation needs!