Beach Road - Capri | Siesta Key Vacation Rental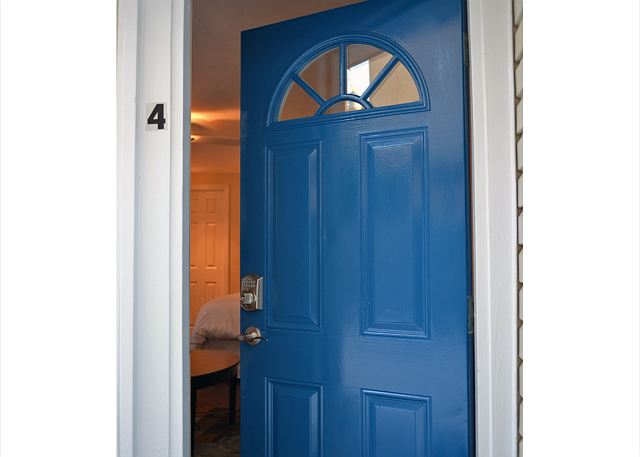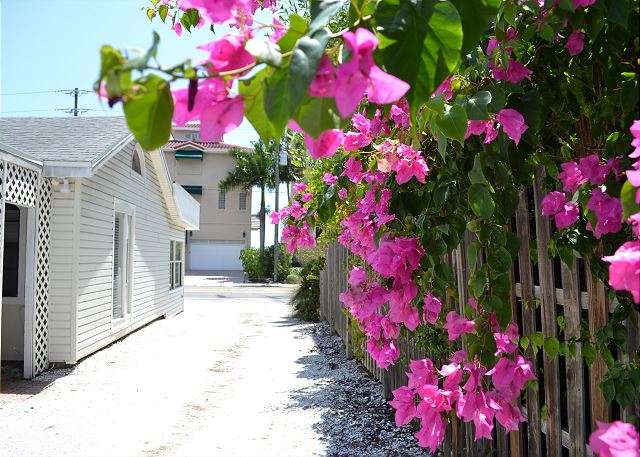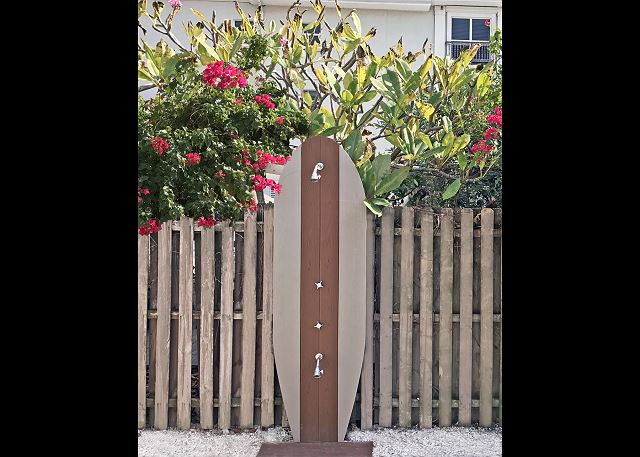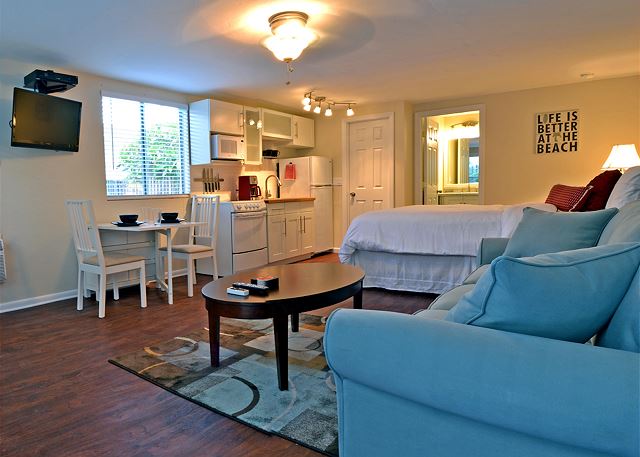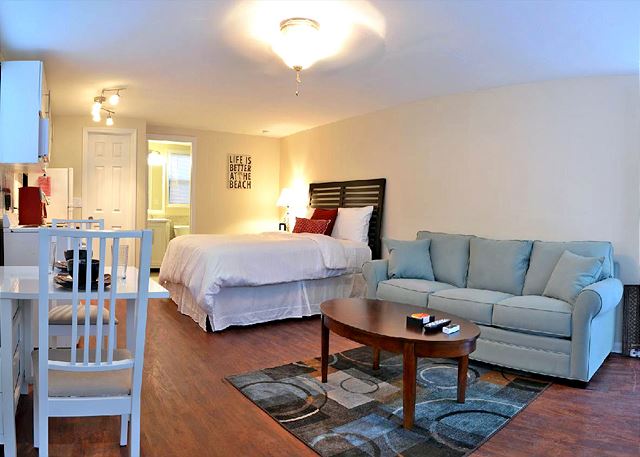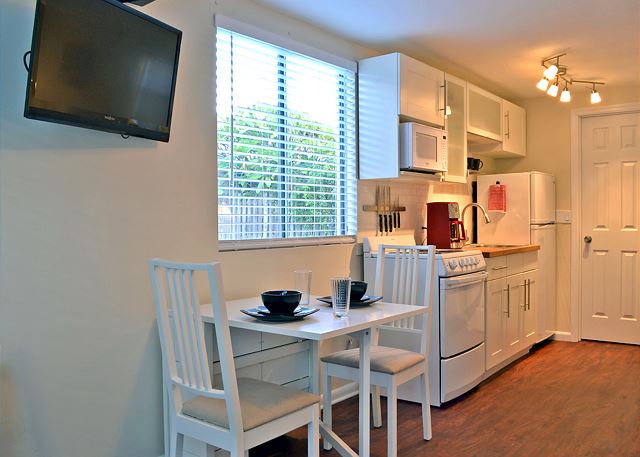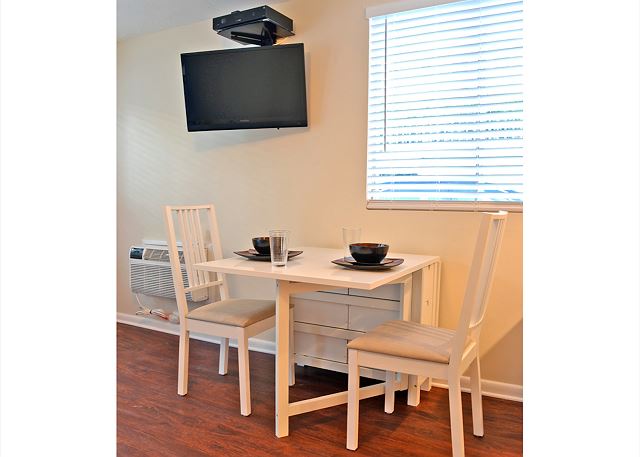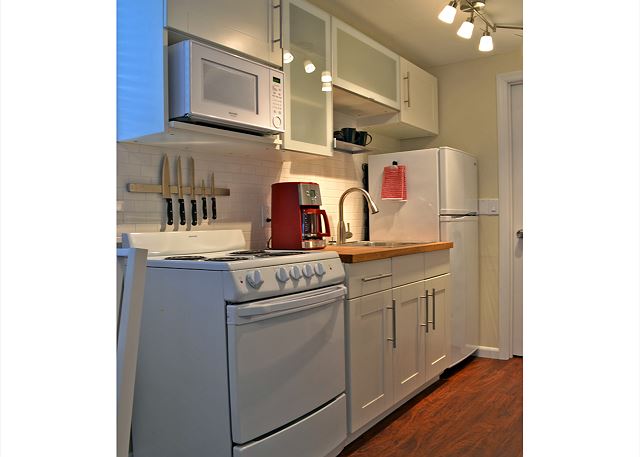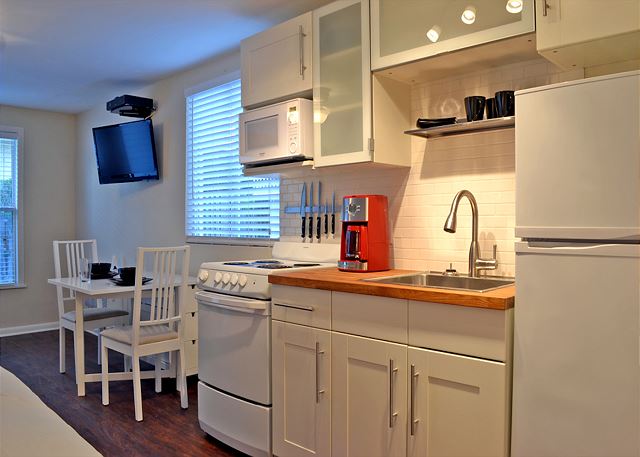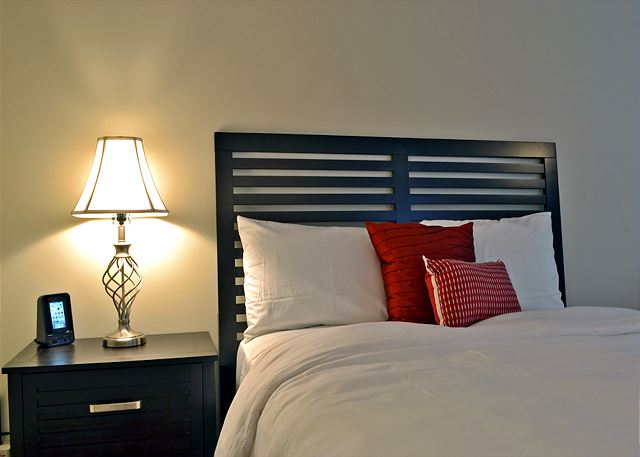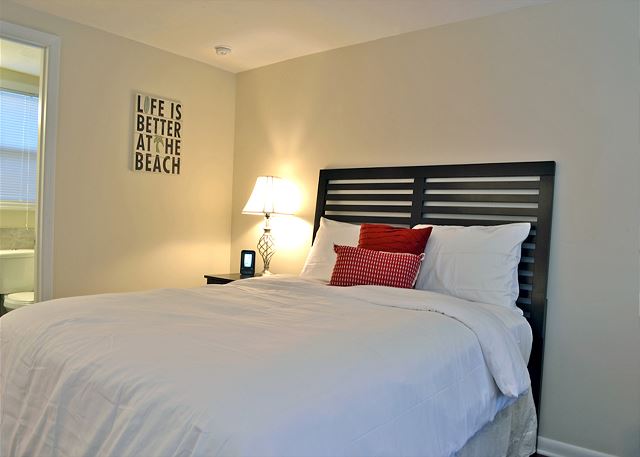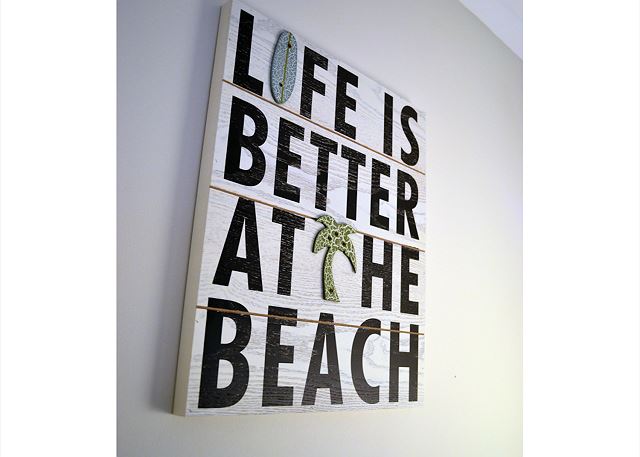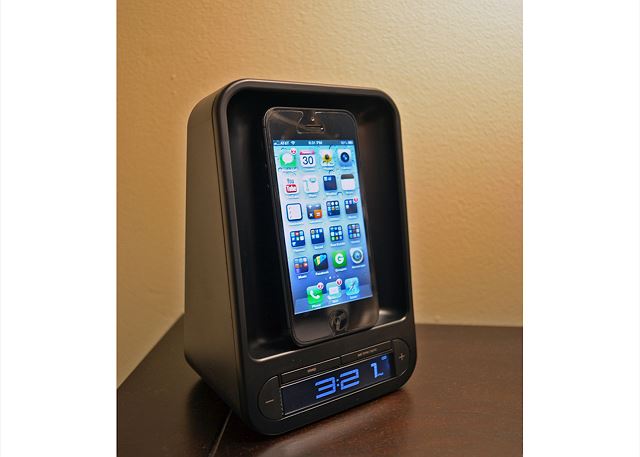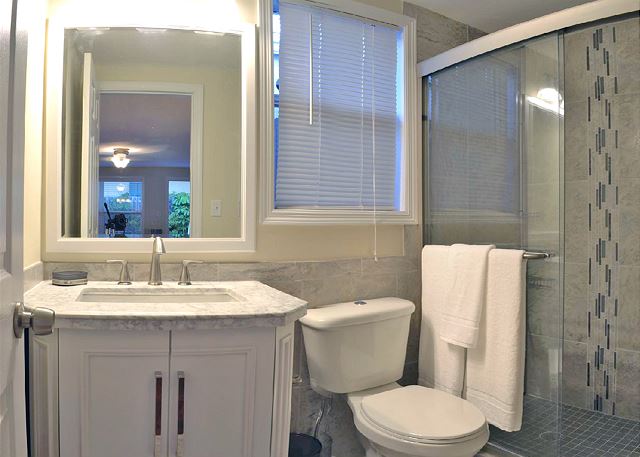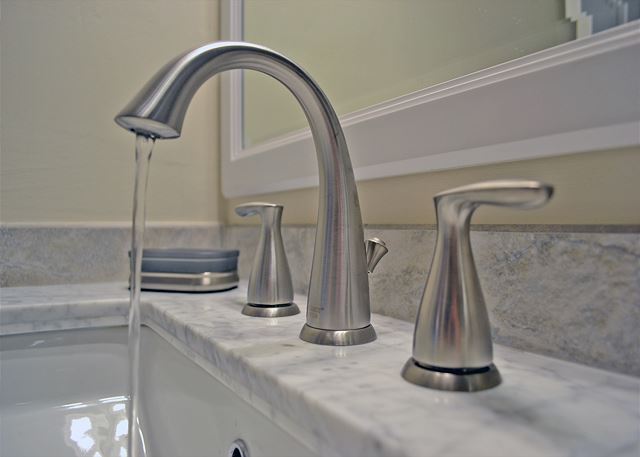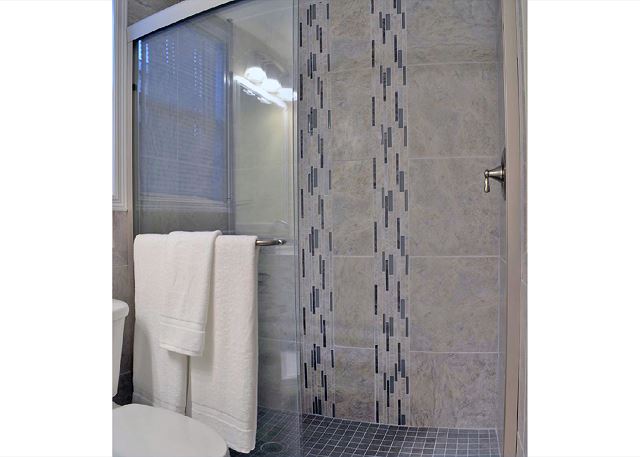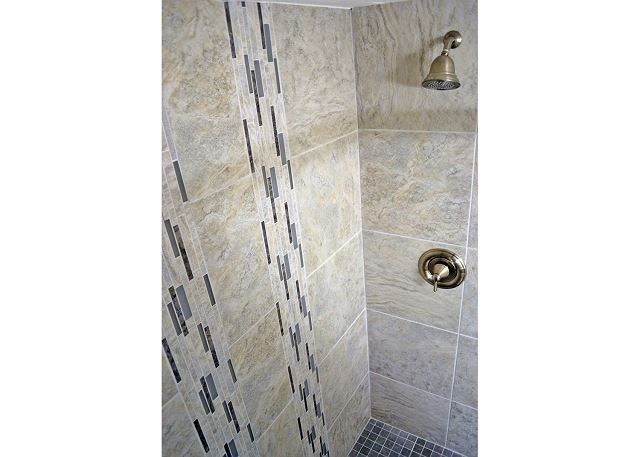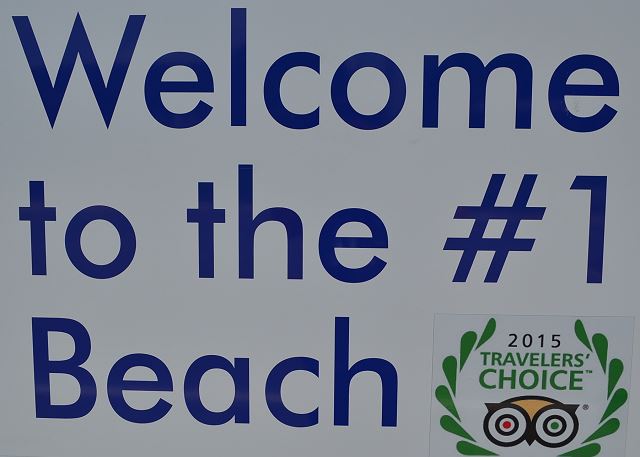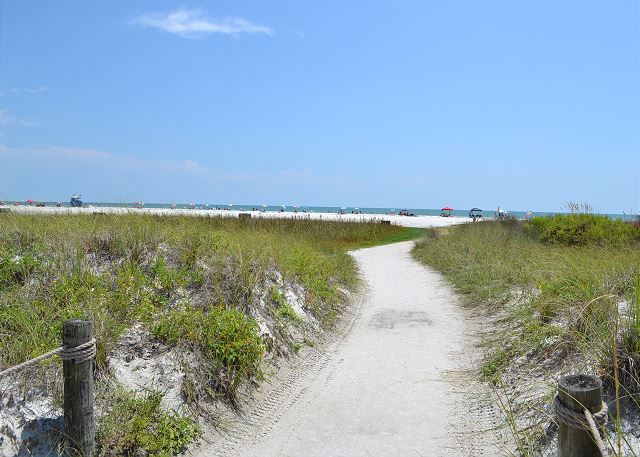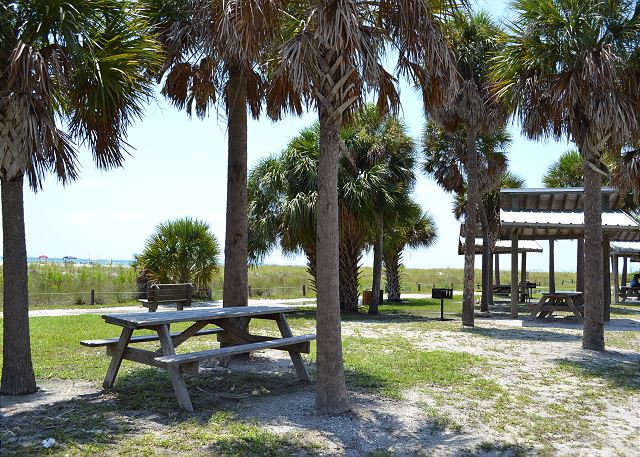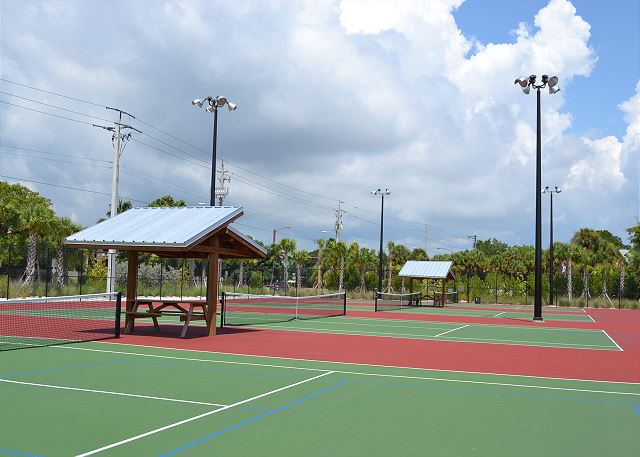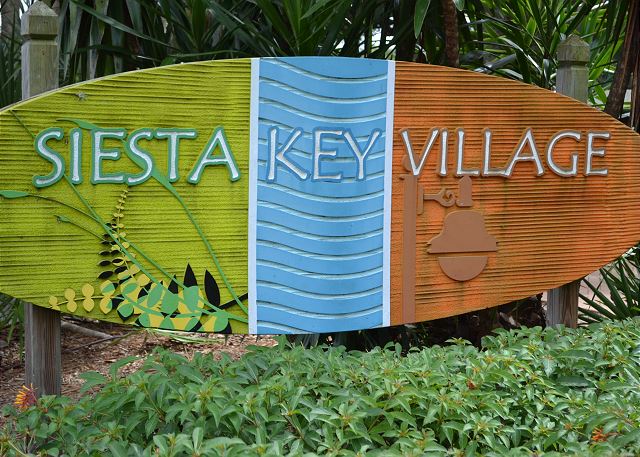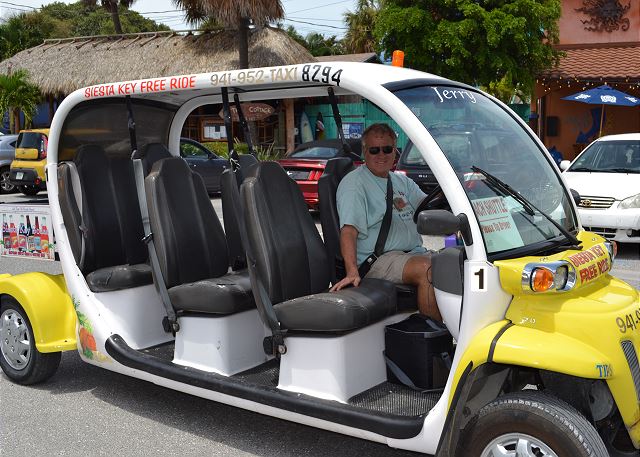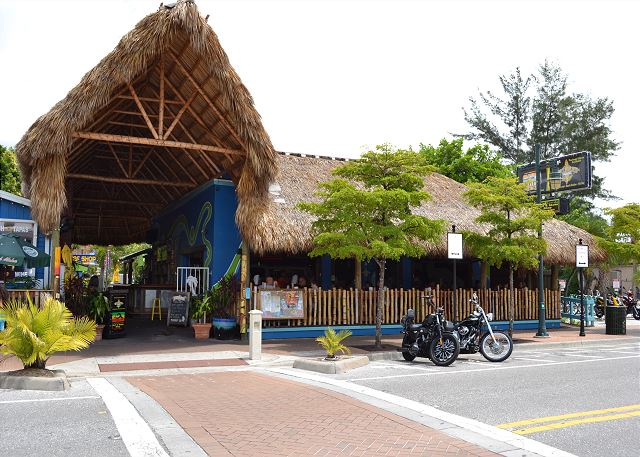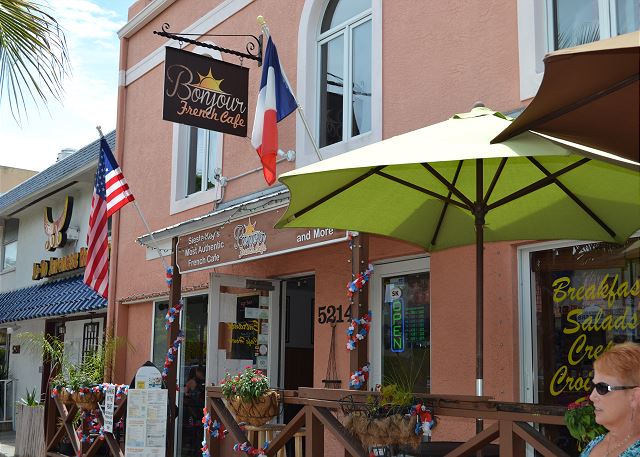 This freshly renovated unit is located just across the street from Siesta Key public beach. Simple and elegant furnishings include a Queen-size bed, queen sleeper sofa, 32" LED TV, small but very effective kitchen with stove, oven, sink, microwave, refrigerator, Keurig coffee maker, and light cooking accessories. The unit also features large walk-in closet and full bath.

Luxury Hotel Suite series bedding and linens drape the Nature's Rest mattress which is made from a natural renewable resource that is naturally hypo-allergenic and antimicrobial. It conforms to every curve of the body alleviating areas of high pressure that cause tossing and turning.

MINIMUM STAY REQUIREMENTS: 3 night minimum when booking 30 days or more in advance. 1 week minimum during February and March unless booking within 30 days or less.
| | Nightly | Weekly | Monthly |
| --- | --- | --- | --- |
| August 12 - December 22, 2017 | $79 | $550 | $1,299 |
| December 23 - January 05, 2018 | - | $1,000 | - |
| January 06 - January 31, 2018 | $89 | $600 | - |
| February 01 - April 20, 2018 | - | $1,000 | $4,053 |
| April 21 - May 31, 2018 | $99 | $699 | $2,499 |
| June 01 - August 10, 2018 | $99 | $699 | $2,199 |
| August 11 - December 21, 2018 | $79 | $550 | $1,299 |
Alarm Clock w/ iPod/iPhone dock

Minimum Age Limit for Renters

scuba diving or snorkeling
Thank you for entering your review. The review will become available to the system shortly.
Great location
Rating:
Review Date: 08/14/2017
Excellent location. Could use a newer bed and mattress, they are a little older. Also the AC can struggle at times, especially during the hot afternoons. However, it's not too bad. Overall, an excellent stay. I wouldn't stay there with kids though. Not enough room for more than 2 people.
Great little place!!!
Rating:
Review Date: 08/08/2017
Quick getaway with the hubby. Nice, clean, close to the beach! Exactly what we needed!!!
Perfect!
Rating:
Review Date: 08/02/2017
We stayed for ten nights, and loved it. It was perfect for us (two people). Very close to the beach, and a short bike ride to the village. All in all a very nice experience, the check in and out was so easy because of the key code for the door (no need to pick up any keys etc.).
Excellent location
Rating:
Review Date: 07/25/2017
Clean rental. Perfect for family of 4. Close to beach. Parking is a bit tricky & need a few extra blankets for the beds. Has everything you need at this cottage. They provided beach umbrellas and chairs-huge plus!!
Quick, easy access to Siesta Beach and local shopping
Rating:
Review Date: 07/03/2017
This studio provided all we needed for a comfortable and enjoyable 5 day beach vacation. The unit was clean, cool and had all the amenities described. Most importantly, all you have to do is cross the street and you are on Siesta Beach. Cool white sand, warm aquamarine water and an endless horizon to enjoy the gorgeous sunset are steps away from your front door. Good food and small shops are found along Ocean Blvd, only 5 min drive or 15 min walk away.
Anniversary Beach Vacation
Rating:
Review Date: 06/29/2017
Great location, clean, convenient to so many things to do. Beach was directly across the street. Bring a cart of sort to tote all the chairs and cooler.
Two Minute Walk to the Beach. Great Rental!
Rating:
Review Date: 03/06/2017
It's literally a two minute walk to the beach. The apartment is great, but again, the beach is like a block away! Perfect vacation rental.
Great experience!
Rating:
Review Date: 11/11/2016
We stayed here for our honeymoon and it had all of the essentials! The kitchen and bathroom are updated and nice. The location is unbelievable, you just walk across the street and you're on Siesta Key beach. Nice little studio!
Beautiful Siesta Beach!
Rating:
Review Date: 10/05/2016
Good value for the price. Unit needs blinds in bathroom - we had to hang a towel over the broken blinds. And black out drapes for the unit - too much light at night. The mattress was hard and uncomfortable to us. May suit people who like "hard" beds! Great location!
Manager Response: 10/17/2016
Response from Rent Siesta Key
Thank you for staying. Not sure what the comment about blinds is about in the bathroom but there are blinds there and they are not broken. I personally check the unit before and after each guest. Blackout drapes and the hard bed are two new comments I have not heard in the 5 years renting out my unit. The bed is a middle of the road firmness and suggested to me to be the most popular by the mattress store.
Great location
Rating:
Review Date: 10/05/2016
Beautiful and close to the beach!
Manager Response: 10/17/2016
Response from Rent Siesta Key
Thank you for staying and glad you enjoyed your stay. The best part of this unit is its close proximity to the beach. Especially during peak season and summer months when parking can get a little time consuming.
Comfortable room
Rating:
Review Date: 09/17/2016
Our room was very clean and had nearly everything we needed. The bed was very comfortable, but the pillows were pretty flat, and they had no pillow cases - only pillow shams, which weren't pleasant to sleep on. The bathroom could use books for clothing and towels.
Manager Response: 09/20/2016
Response from Rent Siesta Key
Thank you for your stay at Beach Road - Capri. This studio apartment located directly across the street from Siesta Key Beach and minutes from the Village is the perfect location for those guest who enjoy immersing themselves in the local culture. We have a number of ways for guests to get in contact with us if they experience any issues during their stay. They can call our customer service department 7 days a week from 9am - 5pm there are also emergency lines available after hours. If they guest choose to download our mobile app which this guest did not they would be able to communicate directly with the property manager. They also have the option of sending us an email. This property is stocked with linens and pillow cases for the bed in the unit. All our properties are decorated and designed to the owners liking.
Honeymoon Stay
Rating:
Review Date: 05/29/2016
My wife and I stayed at the beach house for our honeymoon. We were very pleased with the location and how clean the place was. The beach was directly across the street and there were several restaurants walking distance away. We would absolutely recommend the beach house to friends and family.
Relaxing stay in Siesta Key
Rating:
Review Date: 05/25/2016
We really enjoyed staying at Siesta Key. The apartment was very clean and tidy. The location was perfect just a few meters away from the beach! I definitely recommend this to others.
Excellent location, poor A/C Unit.
Rating:
Review Date: 03/29/2016
My husband and I stayed here for a week in March 2016. The temperature was unseasonable hot. The unit is at the back of the block so fortunately does not get much sun. This is an advantage as the air conditioning unit is very noisy and not very effective. The unit is fine for 2 people but not big enough for 4. There is one sleeper sofa that seats 3, and 2 dinning room chairs. So for 4 people staying, 2 would need to eat sitting on the sofa. The bathroom is newly refurbished and very nice, how ever there is no extractor fan so you need to open the window when you shower. The unit was very clean, however if you look behind the blinds the windows are covered in mould. We requested a kettle and extra clothes hangers and these were provided for us. We could not find any trays to use in the oven so used disposable from the store. On arrival we found all the towels to be very damp, but I had read a previous report stating this, so knew where the dryer was to finish them off. The unit did feel damp to me. The location is excellent, the beach is just across the road, with a little more care this could be an exceptional unit.
Manager Response: 03/29/2016
Thanks for staying. Letting me know of any issues with the unit would be key to getting them address/fixed. Upon departure I noticed that the A/C had failed and was just blowing hot humid outside air into the unit. This was the cause for the "Damp feel" of the unit, damp towels, and damp anything that could absorb humidity. The A/C was replaced immediately that day before the next check-in. The table in the unit is an expandable one for 4 people and there are 4 chairs for it not 2. The unit has not received less than 5 stars and I am sure this would have been 5 stars as well since all of your points revolve around no air conditioning of which I was not notified of.
Nice Siesta Key studio!
Rating:
Review Date: 03/02/2016
Great little efficiency studio in a perfect location. Nicely renovated and equipped for our week long stay. I only wish it had had a spot to sit outdoors. Overall excellent for the week and RIGHT across from the beach!
Modern, Clean, and Close to Everything
Rating:
Review Date: 12/29/2015
We stay here for two weeks and it was perfect for what we needed. the location was in walking distance to everything and it was easy to find. The rental was clean and the bed was very comfortable. The kitchen had everything you needed to cook a dinner although we opted for the fantastic restaurants in the area. Parking was easy and safe since you couldn't see the vehicles from the street. Only flaw was that the washing machine and dryer were communal and outside and had seen better days. Overall great place to stay and would definitely would book again.
Nice stay!
Rating:
Review Date: 12/08/2015
-excellent location
-great value
-very nice place for a couple or small family
Mother Daughter Trip
Rating:
Review Date: 10/04/2015
Great place to stay. Has everything you could possibly need. Only a minutes walk to the beach and a 15 minute walk to the village. Love staying here.
Great location!
Rating:
Review Date: 09/18/2015
The room was clean and looked just as the pictures showed on the website. Everything provided as said. Was a tad warm with no central air conditioning but not too bad. Great price and right across from the beach would stay again!
Great condo!
Rating:
Review Date: 08/04/2015
Great condo! Very short walk to the beach. Second time staying here and absolutely enjoy it!
Loved it!
Rating:
Review Date: 07/17/2015
Our room was awesome! It was right in front of the beach so we could walk back and forth if necessary to our room. We got to watch shark week on the TV, which was great! And my wife and I were able to have a romantic dinner that I cooked in the room. I will definitely be back!
Perfect Vacation!
Rating:
Review Date: 06/16/2015
Another wonderful trip to Siesta Key, FL! The Beach Road Capri unit is perfect and is in the perfect location! The unit was very clean and the A/C worked great for us! Love the gift basket that is provided also. This is my 2nd year staying here and I will be staying here again next summer! Very clean, convenient and affordable!
Beach road cottage
Rating:
Review Date: 06/08/2015
We had a wonderful stay the property was clean and well was very nice being steps away from the beach.We will be back!
Great Rental
Rating:
Review Date: 06/07/2015
My husband, 6 year old daughter and I stayed here in May and had a great time! We stayed for 5 days after a Disney Vacation and will be back next year! We had been to Clearwater and Destin several times and had not even heard of Siesta Key. We loved it! Early May offered great weather, this condo is in a great location too.
Amazing as always!
Rating:
Review Date: 05/09/2015
I have stayed at these units every year for the past three years and hope to continue to make this my yearly vacation! Perfect location, clean, and affordable!
Well worth it
Rating:
Review Date: 03/25/2015
The room was comfortable and extremely well located. It was a 15 minute walk to the village and 2 minutes to the beach.
Tina K
Rating:
Review Date: 03/16/2015
We had a wonderful vacation! Rental condo was great! Clean room and great location to downtown resturants and shops. Beach just across the street. We would defiantly recommend staying here.
February, 2015
Rating:
Review Date: 03/03/2015
Overall, happy with my experience.
Prime Siesta Key location with no view
Rating:
Review Date: 02/05/2015
Uber efficient clean studio with included washer/dryer and extremely tight parking steps to the sand on the ground floor without a view. No extras, but lacks nothing.
Loved every minute of our stay here!
Rating:
Review Date: 11/24/2014
Location, location, location! This well appointed, clean condo is ideally situated. Just walk across the street to the beautiful public beach with the powdered sugar white sand. Wonderful long walks and seashells await! Unit had everything we needed. I would love to come back :-)
Great location
Rating:
Review Date: 11/19/2014
The location was great. Parking was a little cramp. When we arrived there was a live cockroach in the kitchen sink, we did not notice any more during our stay. The rest of the studio was clean. It did seem difficult to keep the room cool. A fan would be helpful to circulate the air.
Manager Response: 11/21/2014
Response from Rent Siesta Key
Thank you for staying. There are no cockroaches on the premises however there are Palmetto bugs which may get inside through open doors and windows during cleaning. The property has regularly maintained pest control. There is a ceiling fan right in the middle of the unit as shown in the picture...
Rent Siesta Key-Capri
Rating:
Review Date: 11/17/2014
The unit was clean, the bathroom updated. There was no toaster and the unit could have used another light for reading on the sofa. Very little parking available. If one reads the Rent Siesta Key website, one will know the ins and outs of staying at this husband had not read it; he could not open the door. Management happened to be there; Joe was not very friendly, but did allow us to move in 40 minutes ahead of the scheduled time to rent.
Manager Response: 11/21/2014
Response from Rent Siesta Key
Thank you for your staying at Beach Road - Capri. There is a toaster in the unit located in the cabinet above the fridge along with the blender. There is 1 parking space per unit as disclosed on the listing. Reading the property information and check-in instructions would insure a smooth and problem free stay. Such information is emailed 6 weeks prior to arrival and is also readily available through our smartphone and tablet app available for both IOS and Android devices.
GREAT PLACE!! TOTALLY WOULD STAY AGAIN!!!
Rating:
Review Date: 09/30/2014
We stayed there 9/10-9/14/2014 and from the first day we loved the place!! Perfect place ,it had everything that we needed. It was clean , nice decor , and what made it perfect was that it was just across the beach! I would. So recommend this place!!
Great Place
Rating:
Review Date: 09/24/2014
My wife and I are frequent weekenders to Siesta Key and typically stayed in a hotel, but I saw the HomeAway app and decided to find a nice spot that was more like a home than a hostel. This was an excellent place. We loved its location, especially the proximity to downtown and the BEACH! Will be back..
Relaxing vacation
Rating:
Review Date: 09/22/2014
We had a great time! The place was exactly as described and pictured. Very clean. The keyless check-in and check-out were very convenient. Amazing location!!!
Your request has been sent. We look forward to meeting all your vacation needs!