Bay Oaks - E01 | Siesta Key Vacation Rental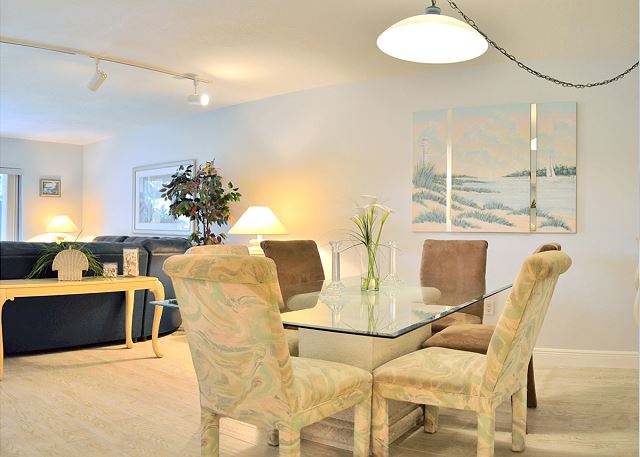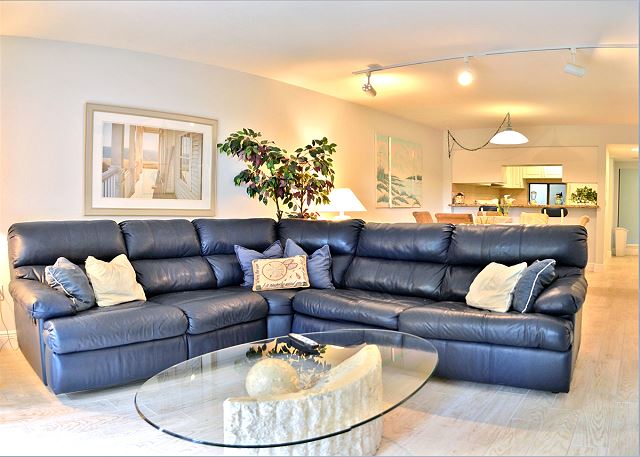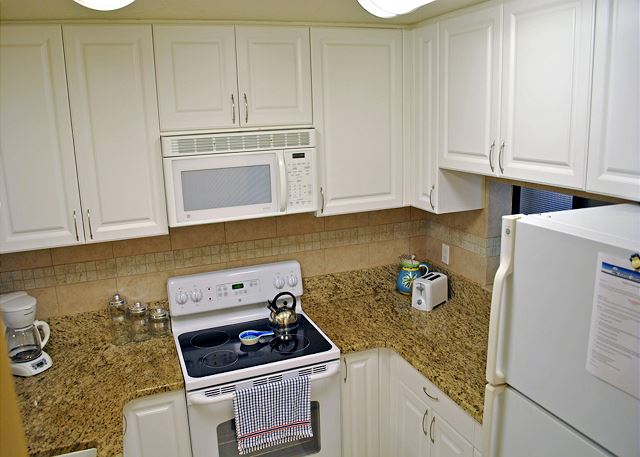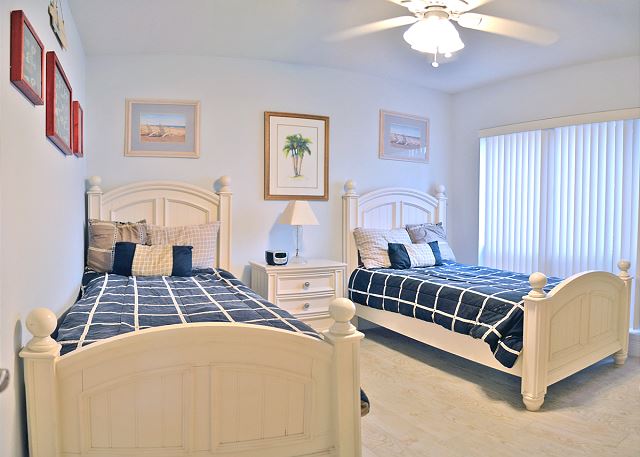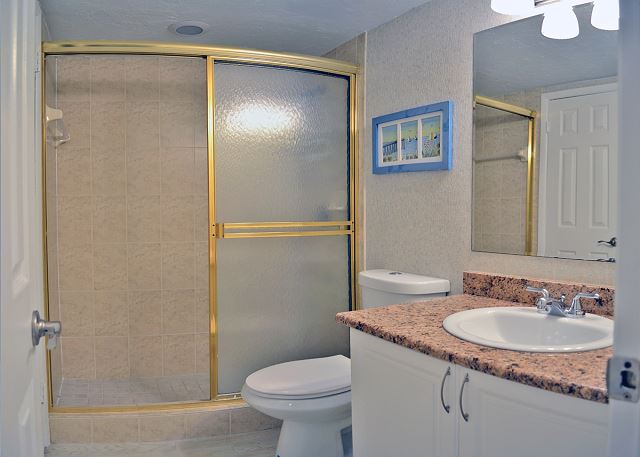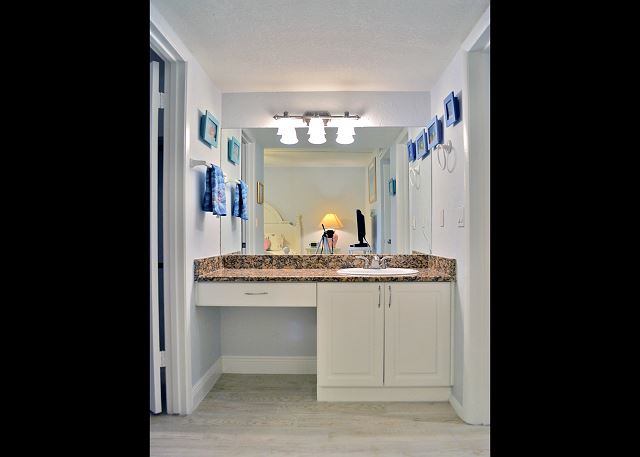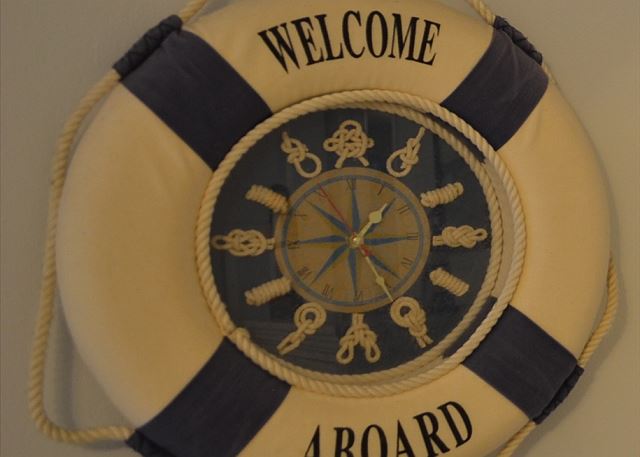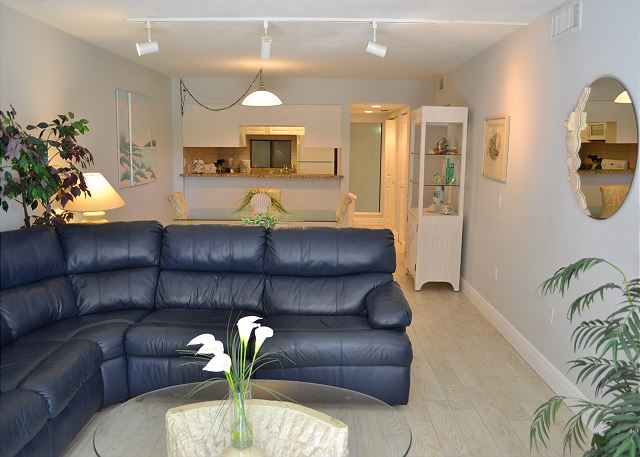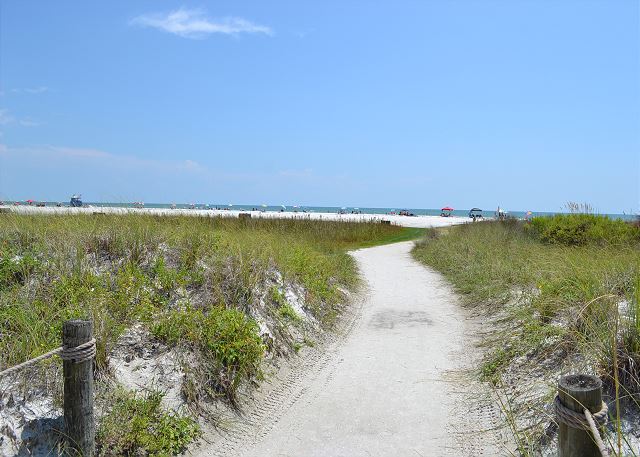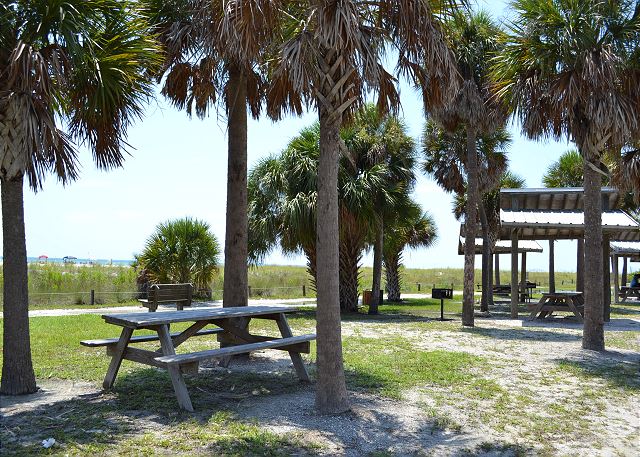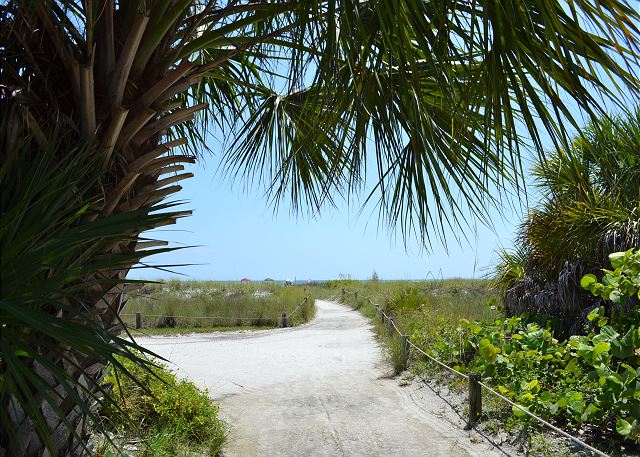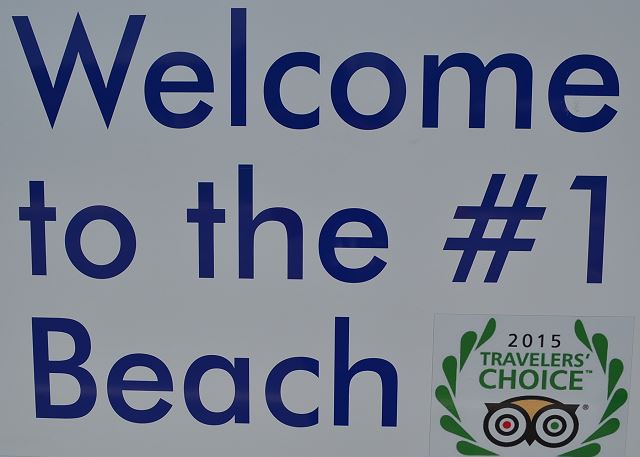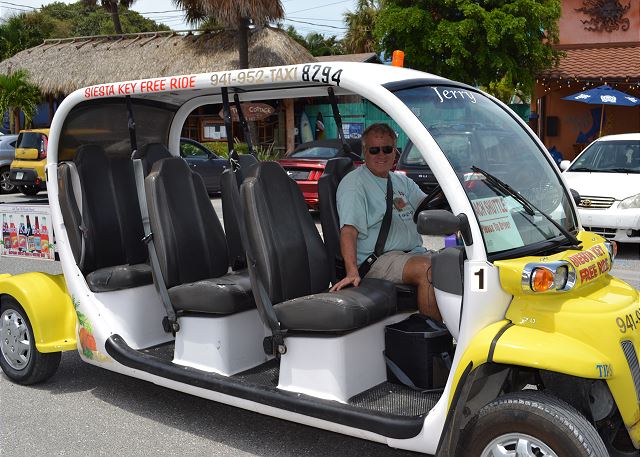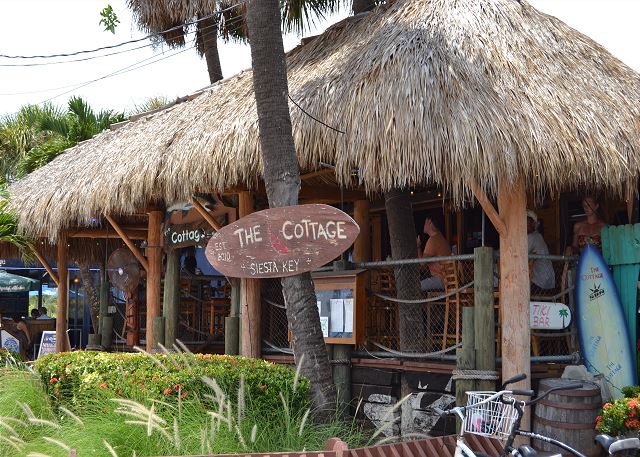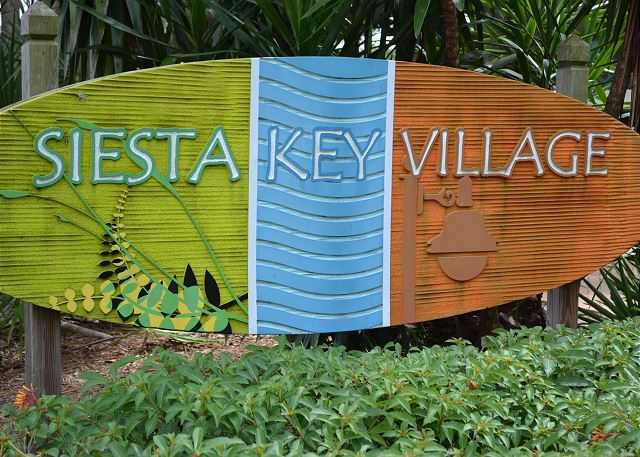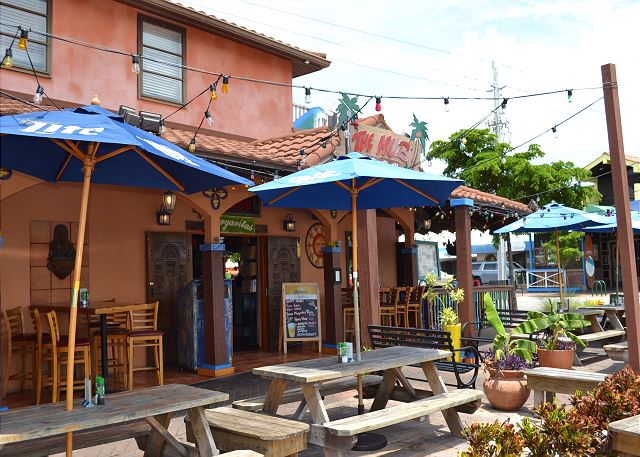 This 2 bedroom 2 bath unit is located on the intercostal and just 1 mile south of Siesta Key public beach. There are no stairs to worry about here! With this unit you are on the ground floor steps to the parking lot, heated pool, and community facilities. Enjoy beautiful views of the intercostal from the pier or walk to Siesta Key public beach approx. 1 mile north or Beach Access 1/2 mile south. Lush tropical landscaping throughout the complex gives Bay Oaks a unique relaxing feel.

MINIMUM STAY REQUIREMENTS: 1 week minimum reservation required. 3 night minimum maybe considered a maximum of 30-days in advance.
| | Nightly | Weekly | Monthly |
| --- | --- | --- | --- |
| February 01 - April 20, 2018 | - | $1,200 | $5,110 |
| April 21 - May 31, 2018 | $465 | $650 | $1,800 |
| June 01 - August 10, 2018 | $500 | $700 | $2,000 |
| August 11 - December 21, 2018 | $279 | $650 | $1,800 |
| December 22 - January 04, 2019 | $714 | $1,000 | - |
| January 05 - January 31, 2019 | $745 | $1,043 | - |
| February 01 - April 19, 2019 | - | $1,200 | $5,110 |
Air Conditioning

Clothes Dryer

Communal Pool

Hair Dryer

Internet

Iron & Board

Near Beach

Parking

Television

Washing Machine

non smoking only

pets not allowed

scuba diving or snorkeling

tennis
Thank you for entering your review. The review will become available to the system shortly.
It Worked for Us!
Rating:
Review Date: 11/27/2017
We are used to a more updated, newer condo than this. However, we were very optimistic, and we realized it was absolutely fine just like it was. It had everything we needed; in the kitchen and for the beach. The bed was comfortable, which is one of the most important things. It was also clean. It did have an odor that we finally figured was coming from the trash room right outside the kitchen window. We just aired it out when we got there by opening the patio door. Some others commented about the master bedroom shower, and it is true that it feels strange, like it's not installed properly.
But the water pressure was great and it never caused a problem. The bottom of the tub just didn't feel solid. I kept reminding myself it was working fine! This place was quaint but efficient and a place I would go back to for the price of rental. I never spoke with the management company, because all our transactions were online. However, they were very efficient and easy to deal with. I hate that my comments sound negative, because in truth this condo is not a bad place at all for the price.
Nice place, met expectations
Rating:
Review Date: 10/12/2017
Good spot, the condo building is 40 years old but the unit was well maintained and the pool is great and never too busy.

The location was good, it's easy to call the free taxis and walk (to public beach access 12) or drive to the beach.

If you're looking for something modern and flashy, it's not for you. But if you're looking for a modest place to stay it's great. The kitchen supplies could be updated - pans, wine glasses.

Overall would recommend.
Manager Response: 10/31/2017
Response from Rent Siesta Key
Thank you for choosing to stay at Bay Oaks E01. This community is always a quiet retreat on Siesta Key. Your suggestion of new kitchenware has been brought to the owners attention.
Awesome
Rating:
Review Date: 09/06/2017
Had a great stay quite pleasant place very clean close to beach can't wait to rent this placeagain
Great Getaway!
Rating:
Review Date: 08/05/2017
Stayed here for 6 nights with my mother, sister, and my two young nieces. Everyone had enough room to relax. The place was clean and stocked with mostly everything you'd need. Good location and nice pool to jump in after a day at the beach. The twin beds and sofa bed need to be replaced. I'm glad I broght my air mattress. My mother slept in the king bed and said was comfortable. The a/c worked great and the shower water pressure was awesome.
Loved Bay Oaks
Rating:
Review Date: 06/10/2017
This was a hidden gem. Close to everything! Loved the decor. So relaxing did not want to leave. Loved the king bed so comfortable I slept like a baby.
Great unit
Rating:
Review Date: 05/19/2017
The place is very nice, a few minutes away from public beach access. Very clean. Great beds.
Manager Response: 05/23/2017
Response from Rent Siesta Key
Thanks for staying at our Siesta Key condo. We are pleased to hear you enjoyed your stay. You can utilize the many free ride (tips only) services on the key to get to and from the beach.
great vacation
Rating:
Review Date: 05/10/2017
We were so happy, the only think is the building is in a second raw across from the beach and we had to badge through first line properties to get to the beach to avoid driving. But will come again.
Manager Response: 05/16/2017
Response from Rent Siesta Key
Thanks for staying. This property is located on the inter-coastal side of the island which situates it just across the street from the beach however public beach access in either 1/2 mile south or 1 miles north. There are several free ride service (tips only) around the island you can utilize to get you to and from the beach and village.
Nice and comfy getaway!
Rating:
Review Date: 05/08/2017
Nice and comfortable condo! Quiet and easy people, nice surroundings
Manager Response: 05/16/2017
Response from Rent Siesta Key
Thanks for staying. Glad you enjoyed our condo. Wish we could have reach an all 5 star experience for you. Please let us know next time how we can achieve this.
Wonderful Vacation
Rating:
Review Date: 04/10/2017
Condo was real nice. Very clean. Would very likely stay again. Weather was great.
Manager Response: 05/16/2017
Response from Rent Siesta Key
Thanks for staying at our unit. We strive to ensure there are no issues at the unit and is clean for you to enjoy your visit to Siesta key
Wonderful Stay!
Rating:
Review Date: 04/03/2017
Condo location was great. Nice, roomy condo, comfortable beds, couch & seating area. Kitchen set up nicely. Loved having the washer & dryer & spacious closets. Plenty of room for guests & easily sleeps six people. Gonna stay again!!
Manager Response: 05/16/2017
Response from Rent Siesta Key
Thank you for staying and the great review. We look forward to accommodating you in the near future.
Bay Oaks Condo
Rating:
Review Date: 01/02/2017
The condo was nice, however it does not have wifi as advertised. There is no signal available in the unit. When I rent and it is advertised with wifi I expect to have wifi in the unit. You have to go to the condo office to actually get wifi. Having beach chairs available for renters would have been nice also. Renting them for $10 a day is not really an option for a family of 4. I ended up buying some and leaving for the next guests. I own a condo in St. Thomas and have adequate beach towels, chairs and wifi in my unit.
Manager Response: 01/02/2017
Response from Rent Siesta Key
There is in FACT WiFi at the property and strong signal strength throughout the unit. The community also has wifi in and around the club house and pool area. Instructions on how to access both are provided within the property information sent prior to arrival. We do not provide technical support for your individual device and how to use your device to connect to wifi. There are also beach chairs in the outside patio closet, if additional ones are needed then yes, we do have very nice Tommy Bahama brand aluminum beach chairs for rent among bicycles and other beach equipment.
C
Rating:
Review Date: 10/28/2016
There were no surprises. Everything went smoothly.
Great stay
Rating:
Review Date: 08/27/2016
Our experience was good- condo was as pictured- clean and comfortable
Vacations
Rating:
Review Date: 07/21/2016
4th of July 2016
Rating:
Review Date: 07/11/2016
Good rental experience. Condo was very nice & clean.Only I dislike a couple of things
The microwave was not working. A/C was set to high and NO WiFi at all.
Manager Response: 12/31/2016
Response from Rent Siesta Key
Thank you for staying. The microwave did fail and was replace once these guests notified us after their departure. YES, there is WiFi.
""""""
Rating:
Review Date: 06/19/2016
Good place to stay.
Rating:
Review Date: 04/08/2016
This is the second time we have stayed in Bay Oaks, Siesta Key. The first time around we stayed in one of the Town Houses, This time in a Condo. We much preferred the Town House because it had more space. However, this top floor condo is very nice. It has everything that we need for a great holiday. We have a Gulf View and , because we are on the top floor, the view is unrestricted. The condo is clean and well presented and is very well equipped. It has easy to reach beach access, a few minutes by car, and a 10 minute walk to the Public Beach. Lovely pool area and set in attractive gardens. I would come here again at sometime in the future.
would stay again
Rating:
Review Date: 01/27/2016
nice condo, good location, water leak in condo above flooded our condo,we had to leave after 12 days, owner refunded half the money
Manager Response: 01/28/2016
Response from Rent Siesta Key
Thank you for your stay at Bay Oaks - E01. This ground floor 2 bedroom 2 bath unit located in the Bay Oaks condo complex is perfect for the guests who enjoy lounging by the pool or walking a short distance to the beach. This unit being on the ground floor although convenient for guests as there are no stairs can be affected by what happens in the units above. This stay was cut short do to a 3rd floor unit flooding the tenants were offered an alternate property to stay in for the remainder of their stay which the tenant declined. The tenant was refunded for the days they did not occupy the unit. This issue was address within 5 minutes of it being reported by the tenant.
Perfect stay
Rating:
Review Date: 10/29/2015
I would recommend this place for everyone who have no concerns about internet/wi-fi ))) But all another things was good.
Manager Response: 10/29/2015
Response from Rent Siesta Key
Thank you for your stay at Bay Oaks - E01. This 2 bedroom 2 bath condo centrally located on the key provides great accessibility to both the Beach as well as the Village. WiFi is supplied by the community from the club house.
First time to siesta key
Rating:
Review Date: 07/08/2015
Over all we were satisfied. However, our place had a few things. The shower head in the master bedroom moved in and out of the wall and and the tub had soft spots. Another thing was I got up one morning and found a cockroach beside the fridge. I took a pic of it. Went to the office twice and never saw anyone.
Spring Break 2015 - Great but not perfect
Rating:
Review Date: 04/13/2015
The place was as advertised comfortably accommodating two adults and two teens. The pool and tennis areas were nice. Just 1/2 mile to a fun restaurant / bar Captain Curt's. Sarasota is just a bridge away. St Armand is just 15 minutes drive.

Beach access was an issue. Closest is over 1/2 mile with limited parking. (Beach Access #12). Siesta Key Public Beach is just over a mile away and parking was impossible during spring break unless arriving before 10AM.
No wifi in condo. Had to got to club house.
No TV in guest bedroom.
No hot tub in pool area.

I'd recommend the place, but next time will be closer to beach access.
Manager Response: 12/31/2016
Response from Rent Siesta Key
The unit does offer WiFi as does the community out by the pool and clubhouse. Instructions are provided on how to access.
Your request has been sent. We look forward to meeting all your vacation needs!